Michael Chandler insists Conor McGregor fight will happen: 'It makes too much sense for it not to happen'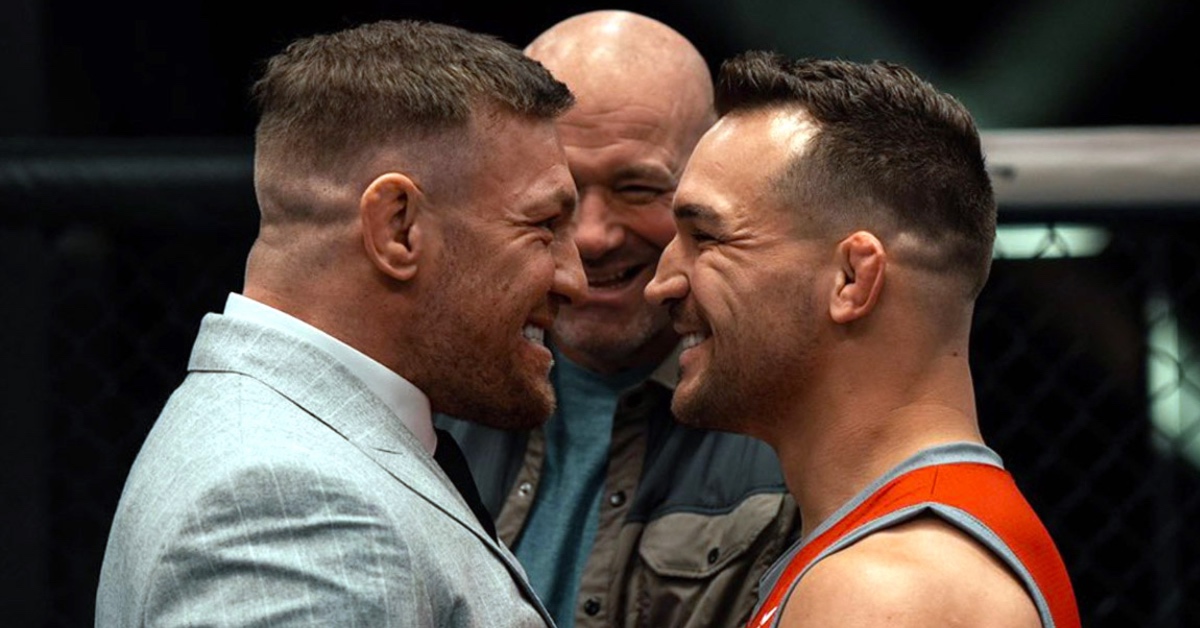 Despite recent suggestion from former two-weight champion, Conor McGregor of a vetoed pairing with former lightweight championship challenger, Michael Chandler – the latter claims a fight with the Dubliner under the UFC banner still makes "too much sense" to not take place.
Chandler, a former three-time Bellator MMA lightweight champion, has competed once for lightweight gold since his tenure with the UFC began back in 2020.
The veteran Kill Cliff MMA staple has been sidelined since he featured at UFC 281 back in November of last year in Madison Square Garden, suffering a third round rear-naked choke loss to former interim champion and recent UFC 291 headliner, Dustin Poirier.
As for McGregor, the recently-turned 35-year-old has yet to make his own return to the Octagon since he fractured his left tibia and fibula back in July 2021 in an eventual doctor's stoppage opening round TKO loss to arch-rival and common-foe, Poirier.
And expected to make his return to the Octagon at the welterweight limit against Chandler after the pair served as opposing coaches on The Ultimate Fighter 31 earlier this year, the Dubliner has now, however, switched focus to recent BMF title winner, Justin Gaethje – appearing to pump the brakes on a fight with Chandler.
However, as far as the veteran wrestling talent is concerned, his jets remain cool on a potential fight with McGregor – insisting a pairing between himself and the latter remains far too logical to pass up.
"The beautiful thing about mixed martial arts is it's the what have you done for me lately business," Michael Chandler explained. "And everyone has a short-term memory and we all succumb to a recency bias."

"I'm not really that worried about it," Chandler said. "I believe the fight is happening. The fight makes too much sense for it not to happen. I'm still the most entertaining guy on the doggone roster. Everyone wants to see the greatest comeback in combat sports history, so I think it's going to be me and Conor. That's it." 
Of note, speculation has been rife regarding a potential return date to the UFC for McGregor – particularly with his ongoing situation with anti-doping agency, USADA.
And while the likes of arch-rival, Jake Paul and other critics have suggested that it's much more than just budget protein powders which the ex-two-weight UFC champion has been utilizing to recover from his gruesome leg injury, McGregor's manager insists his client will go about things "the right way" in regards to an eventual comeback to active competition. 
Without a victory since January 2020, McGregor's most recent triumph came at the welterweight limit in a division return – where he stopped recent UFC Hall of Fame inductee and former lightweight title challenger, Donald Cerrone.
Headlining an event at the T-Mobile Arena, the Crumlin native stopped Cerrone inside just 40-seconds in a pay-per-view card topper, landing a high-kick and following up with subsequent strikes for a finish. 
In his eventual comeback, McGregor will be tasked with turning over a two-fight losing skid for the first time in his professional mixed martial arts career.