Michael Bisping names four fights that should happen in 2023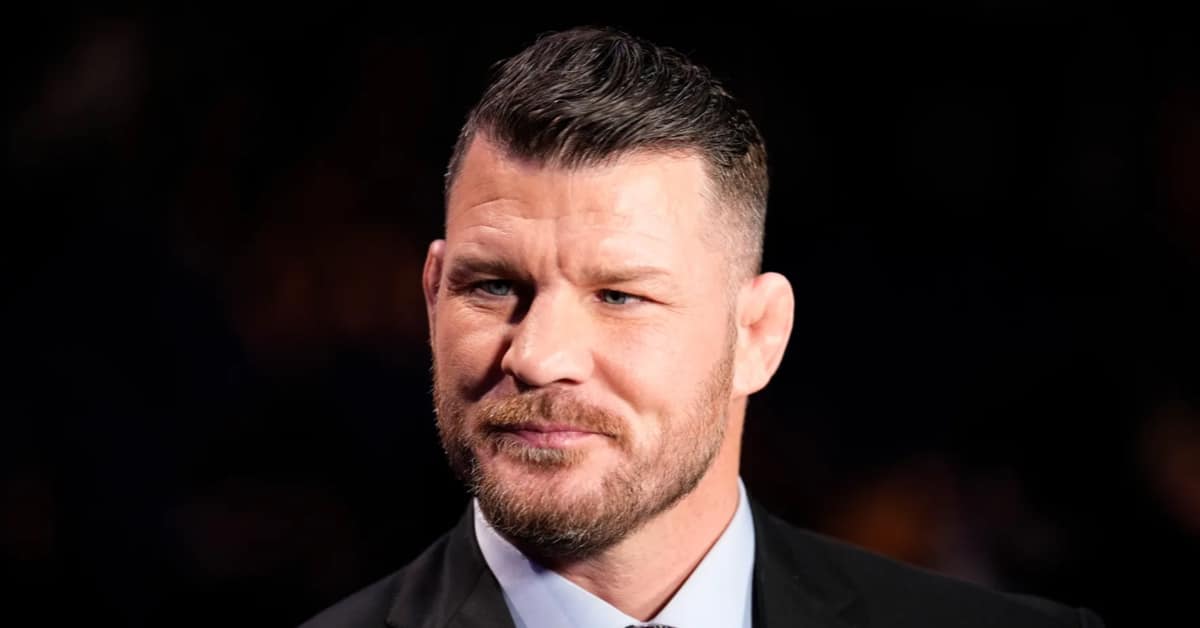 UFC Hall of Famer Michael Bisping has listed the four fights that he wants booked in the new year.
During a recent YouTube video, Bisping says he'd love to see fights between Conor McGregor-Jorge Masvidal, Francis Ngannou-Jon Jones, Khamzat Chimaev-Colby Covington, and Sean O'Malley-Marlon Vera.
Michael Bisping's Dream 2023 Matchups
Conor McGregor vs Jorge Masvidal
McGregor has not fought since suffering an ankle injury stoppage against Dustin Poirier at UFC 264. Since then, the former double UFC champion has been recovering from surgery. There have been rumors swirling about who would welcome him back into the octagon but nothing official has been announced. Bisping believes Masvidal would be a suitable opponent for the Irish star.
"I want to see [McGregor] against someone who's going to put on an exciting fight. I don't want to see someone try and wrestle him. And I'm not saying Conor couldn't beat those guys, but he's probably going to fight at 170.
"I want to see him in a fun fight. I want to see him against someone who will stand toe-to-toe. That's what Masvidal will do. Masvidal toe-to-toe, standing on the feet, is as game as they come. He's as fast, he's as quick, he's as technical and he's as nasty. Could you imagine the trash talk leading up to it? Pay-per-view bonanza."
Francis Ngannou vs Jon Jones
Jones has had a near 3-year absence from the UFC. He relinquished the UFC Light Heavyweight title with the intention of moving up to heavyweight. His name has been tied to UFC Heavyweight Champion Francis Ngannou, who has been in a contract dispute with the company as of late. As long as Ngannou holds the belt, Jones will have to go through "The Predator" to earn titles in two weight divisions.
"We know about the knockout power. [Ngannou is] getting better all the time. He's learning how to sprawl. He beat Stipe Miocic, the greatest heavyweight of all time, and last time we saw him, he beat Ciryl Gane, he showed evolution. He showed some new wrinkles, he showed some takedowns. But how would he do against Jon Jones? That is the big fight that everyone has to see, and it absolutely has to happen in 2023."
Khamzat Chimaev vs Colby Covington
Chimaev last fought Kevin Holland at UFC 279. The pay-per-view was originally slated to headline a bout between Chimaev and Nate Diaz but it was canceled due to a missed weight cut by the Russian star. Covington last defeated long-time rival Jorge Masvidal in March 2022. Since then, he has been involved in a legal matter with Masvidal after a post-fight altercation in Miami.
"Khamzat is saying he can't get a fight. Colby Covington currently doesn't have a fight. There's a lot at stake for both men in this fight."
Sean O'Malley vs Marlon Vera 2
"Suga" Sean O'Malley was recently at the center of controversy. The 28-year-old star defeated Petr Yan with many MMA enthusiasts believing he lost the three-round fight. O'Malley has expressed belief that he earned the win. The only blemish in O'Malley's 16-1-1NC record is Marlon Vera. The 30-year-old handed O'Malley his first and only TKO loss inside the octagon. "Chito" recently beat former bantamweight champion Dominick Cruz with a brutal head kick in their August 2022 bout. The finish earned Vera a performance of the night bonus.
"I'm a fan of them both, but they've got to fight again, and the reason why is because they are on the trajectory. They are two of the biggest stars in the bantamweight division."
Quotes via MMA Junkie