Mixed martial arts is a tough sport to succeed in, perhaps the hardest of all combat sports given it's top heavy payscale and ruthless nature. More fighters try and fail than we'll ever know about, chasing a dream that to some seems far fetched and unrealistic, but it's passion that drives these would be champions to seek glory, but the reality is that very few will even make it to the big leagues, let alone see the success of the truly elite.
That said, as with pretty much all other walks of life, it's important to maintain an element of humour when discussing the sport we all know and love, hence the subject of today's article.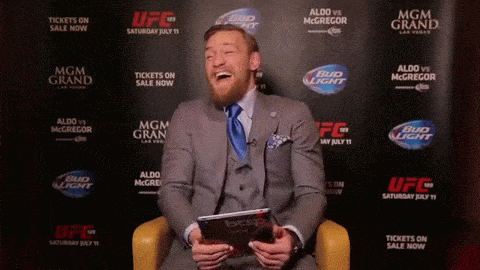 If we can't all sit back and laugh a little about life and death and everything in between, well we'll all just end up going crazy. So we've gathered up some notable MMA fighters who have either dropped the ball in a big way, been involved in some scandal, lost rather terribly or just generally had some bad luck over the last month or so, and put a humorous spin on their stories.
Ed note: 'Bum of the month' originated when Joe Louis defended his heavyweight boxing title 13 times between January 1939-May 1941. The somewhat suspicious calibre of his opponents mixed with the frequency and ease in which he beat them led to this rather hilarious collective nickname. The article means no disrespect or offense, it's just a humorous way at looking in to current events, so untwist your panties and relax, bro.
So let's get things started in the heavyweight division: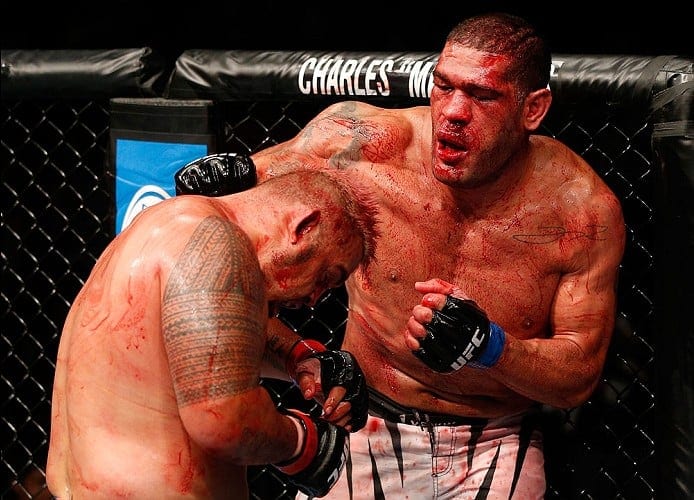 Bigfoot Silva
Brazilian heavyweight Antonio Bigfoot Silva was looking like a new man coming in to the fight with Stefan Struve at UFC Rotterdam, but it turns out it was only his haircut that had been revamped. Taking the stage and hoping to break his recent pattern of knockout losses, Silva got splattered by 'The Skyscraper' in just 16 seconds.
It was Silva's fifth knockout loss in his last seven fights, of which he's only won one. To make things worse, and to really earn his spot on this list, Bigfoot went on a nutty rant to UFC fans in Brazil, calling his own nation a 'shithole' and asking his followers to sit on a large vegetable and 'f*ck themselves.'
Skip to page 2 for more…
continue…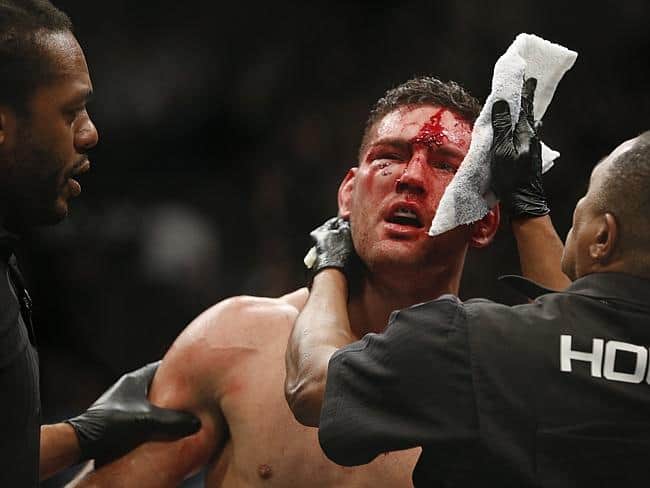 Chris Weidman
Former UFC middleweight champion Chris Weidman once again pulled out of a title fight, this time it was his scheduled rematch with Luke Rockhold at UFC 199. Given the severity of Weidman's injury, it's more a case of circumstance than his own doing that get's 'The All-American' a place on the BOTM club.
For the fourth time in 25 months, fans of Weidman will have to wait a little longer to see him in the octagon again, but at least this time he may be at full health. That said, there's obviously no guarantee he'll be able to walk back in to a title fight, but bouts with Jacare Souza and maybe Yoel Romero could still prove interesting.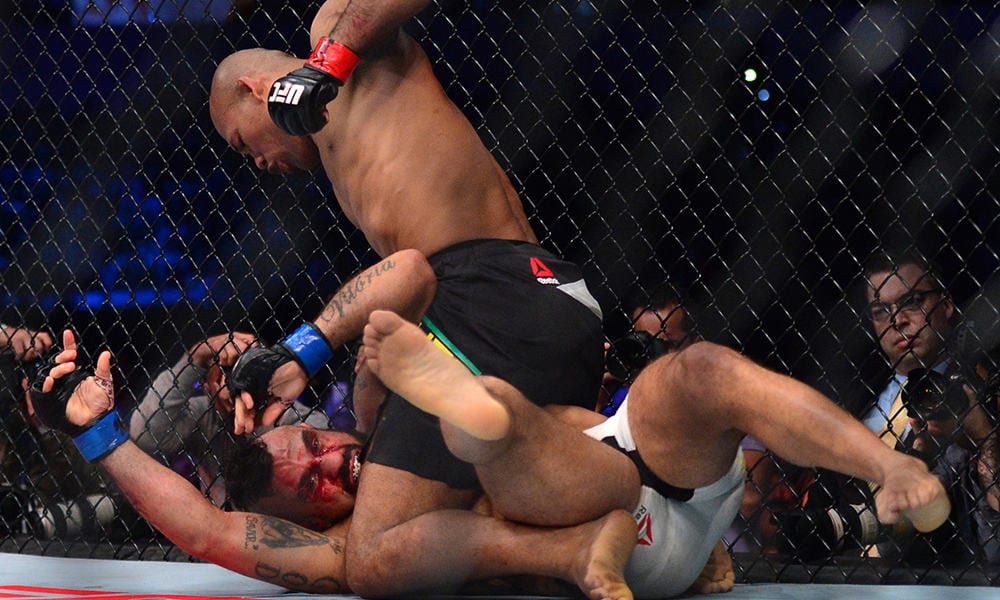 Vitor Belfort
Brazilian knockout artist and former UFC champion Vitor Belfort finds himself among this month's bums for his abysmal performance against Jacare Souza at UFC 198. The superb pay-per-view card held a ton of potential and delivered on all fronts, but unfortunately the same cannot be said for 'The Phenom.'
Far more skinny than his days as a TRT fuelled wrecking machine circa 2013, Belfort had nothing to offer Souza. Pulling guard against the notorious and supreme grappler was just one of many mistakes that led to Belfort's eventual demise in this fight, which came by way of bloody first round TKO. Vitor admitted himself that his performance was crappy at best, and perhaps retirement is finally on the horizon?
Skip to page 3 for more…
continue…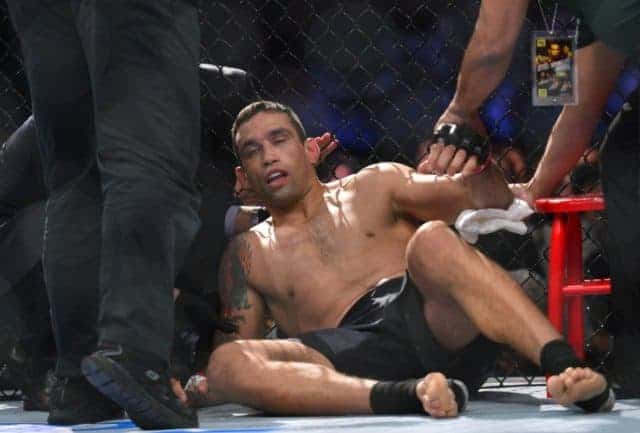 Fabricio Werdum
Another victim of the UFC 198 madness was ex-heavyweight champion Fabricio Werdum. After holding the belt for an age, refusing to fight Cain Velasquez's replacement Stipe Miocic last year, 'Vai Cavalo' finally returned to face the Croatian, who had to defeat Andrei Arlovski in the interim, in front of a partisan crowd.
Miocic silenced the rowdy arena with a monstrous one punch knockout of Werdum, who would go on to demand an immediate rematch which, let's be honest, he does not deserve. He's a seriously likeable character, but his unfortunate performance at UFC 198 and request for another chance is seriously bumming everyone out.
The UFC
Almost more of a notable mention here, but the world's largest MMA promotion has made this list with their recent decision to leave Demetrious Johnson off their 'greatest fighter of all time' poll, but also include Conor McGregor on it.
'Mighty Mouse' is currently laying waste to the 125-pound division, finishing contenders like they were just kids, and of course McGregor lost his last fight rather spectacularly. Johnson is two fights away from holding the longest title defense streak in UFC history, along with Anderson Silva, at 10. McGregor has yet to defend his belt.
Here's the screenshot from the official UFC website, thanks to Bloodyelbow.com: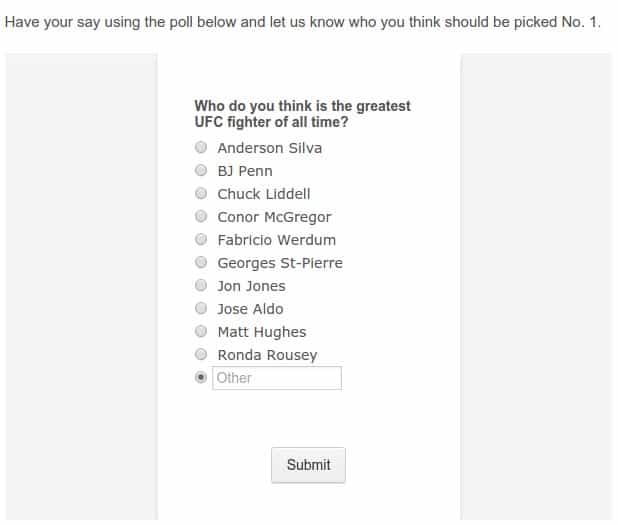 The end.