Kevin Holland takes hilarious dig at Colby Covington during UFC 291 media event: 'He starts sniffing my d*ck…'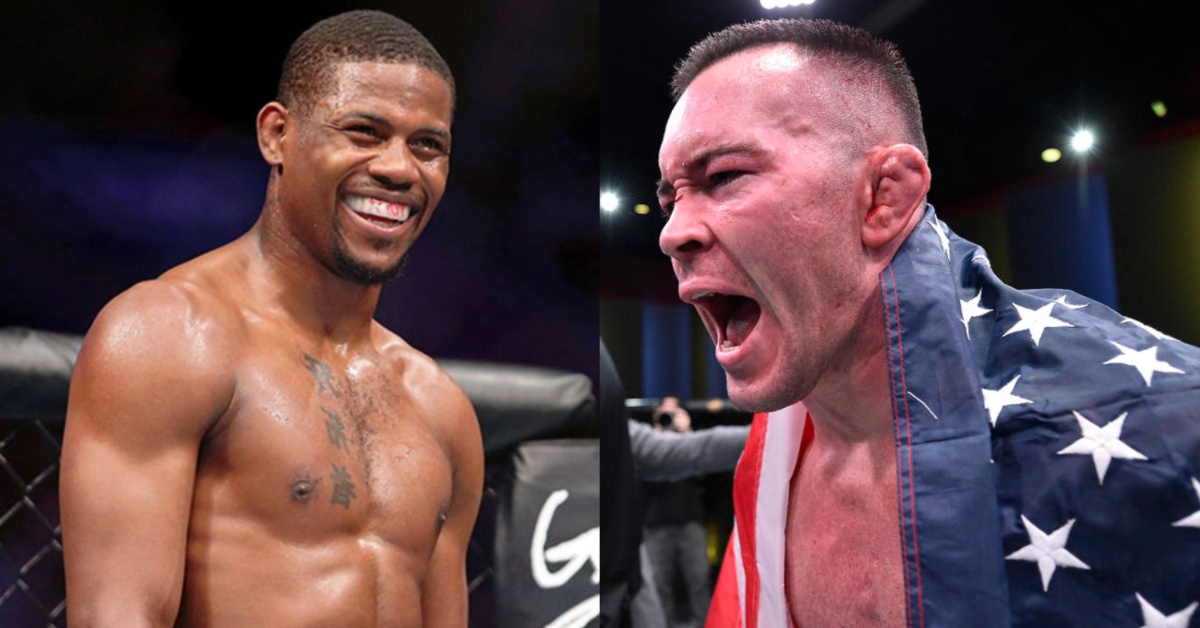 Kevin Holland once again stole the show during his UFC 291 media day appearance on Wednesday.
Fighters were on hand in Salt Lake City as the promotion is just days away from another stacked event in the Crossroads of the West on Saturday night. In the main event of the evening, fans will witness a rematch five years in the making as high-octane fan favorites Justin Gaethje and Dustin Poirier square off in a five-round headliner to crown the next BMF champion.
Before fans are treated to that potential Fight of the Year contender, 'Trailblazer' Kevin Holland will look to add another win to his resume as he is set to scrap with The Ultimate Fighter alumnus Michael Chiesa inside the Delta Center. Ahead of their clash in the cage, Holland spoke with the media during the UFC 291 media day and did not disappoint, giving tips on how to juggle multiple women and labeling himself as one of the promotion's undisputed bad motherf*ckers.
But of all the things Kevin Holland said during his time with the press, nothing got more attention than his dig at perennial welterweight contender Colby Covington.
Addressing the grapple-heavyweight style of Michael Chiesa and his own deficiencies on the ground, Kevin Holland revealed that his interest in fighting Chiesa hinged on his desire to test out his wrestling skills in an actual fight. Not to suggest that his skills are greater than his opponents. It was then that Holland brought up Covington's name, taking a dig at the outspoken wrestler's smothering style of fighting that is anything, but fan-friendly.
"I want to work on my wrestling in the cage against Michael Chiesa," Holland said. I didn't say that my wrestling was good enough to beat Colby Covington, you know what I mean? Now, me and Colby Covington get in there, I still believe I'll knock him the f*ck out, but you know, he starts sniffing my d*ck, and it might be like that for 25 minutes, so that's just the way it goes."
You can expect Colby Covington's scathing response in 3…2…
Kevin Holland Has Some Work to Do If He Wants to Step Inside the Octagon with Colby Covington
If Kevin Holland manages to get his hand raised on Saturday night, it will likely push him into the welterweight division's top-15, though he won't be anywhere within earshot of Covington who currently occupies the No. 2 spot. Whether or not 'Chaos' deserves to be ranked that high is an entirely different conversation, but 'Trailblazer' definitely has some work cut out for him if he ever hopes to share the Octagon with Covington.
Of course, Holland may shy away from the potential meeting altogether depending on how protective he is of his pelvic region.
Meanwhile, 'Chaos' is eagerly awaiting his third UFC welterweight title opportunity after coming up short against ex-champ Kamaru Usman on two separate occasions. In his last four bouts, Covington has only secured two wins which came against fighters who are no longer active; Tyron Woodley and Jorge Masvidal.