Justin Gaethje dubbed the UFC's most dangerous fighter: 'He ages like wine'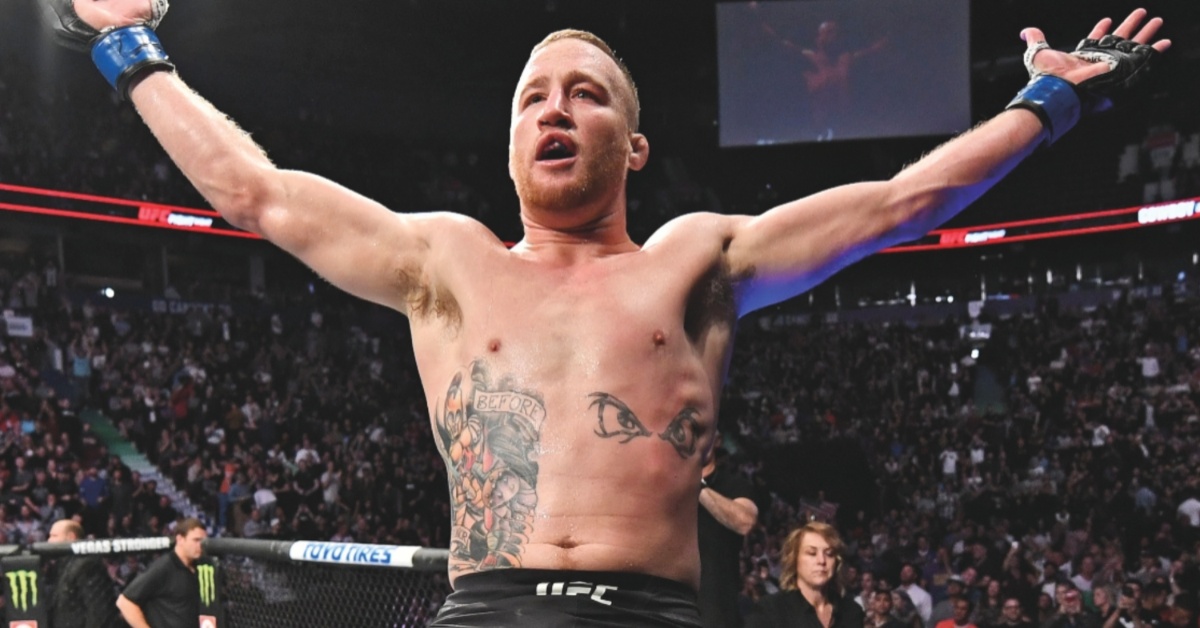 Justin Gaethje has always been one of the UFC's most beloved fighters thanks to his balls-to-the-wall style of combat. But recently, 'The Highlight' has shown a new wrinkle in his game that could make him one of the most dangerous men in all of mixed martial arts.
After coming up short in his lightweight title bid against Charles Oliveira at UFC 274 last year, something has clearly changed with Gaethje's approach inside the Octagon. Instead of marching forward and eating a strike in order to land one, 'The Highlight' has taken a much more measured approach without sacrificing what made him a fan favorite from the beginning. That was ever-present during his brilliant performance against Rafael Fiziev in March.
Justin Gaethje was evolving and at UFC 291, he fully emerged from the cocoon and became perhaps the most dangerous fighter in the UFC. At least, that's what Gaethje's manager, Ali Abdelaziz, believes.
Justin Gaethje's Manager Believes There is No Man More Dangerous in MMA Than 'The Highlight'
Last month, 'The Highlight' lived up to his moniker, delivering a stunning second-round head kick KO against former interim champion Dustin Poirier to become the newly minted BMF titleholder. Speaking with TMZ Sports following his fighters' latest W, Abdelaziz suggested that Justin Gaethje should be the most feared competitor in all of MMA today.
"I believe Justin Gaethje's become wiser, become smarter, and he ages like wine," Abdelaziz said. "And I think he's very, very dangerous. He's become defensively sound, but also is the most dangerous fight in the UFC today. I believe Justin Gaethje is the most dangerous fight in UFC history. I believe Justin Gaethje is the most dangerous fight in of all MMA. There's nobody like him" (h/t MMA News).
With back-to-back wins and the BMF belt strapped firmly around his waist, Justin Gaethje will turn his attention toward capturing the one title that has eluded him thus far; the lightweight world championship. The Highlight' has had two opportunities to capture the crown, but came up short in bouts against Khabib Nurmagomedov and Charles Oliveira.
In October, Oliveira will return to challenge reigning 155-pound titleholder Islam Makhachev at UFC 294 in Abu Dhabi. The winner of that bout will most likely find themselves tasked with taking on a new and improved Justin Gaethje in early 2024.