Jake Paul hands out $1,000 to unbeaten UFC prospect Bo Nickal after losing boxing challenge: 'The lion lost'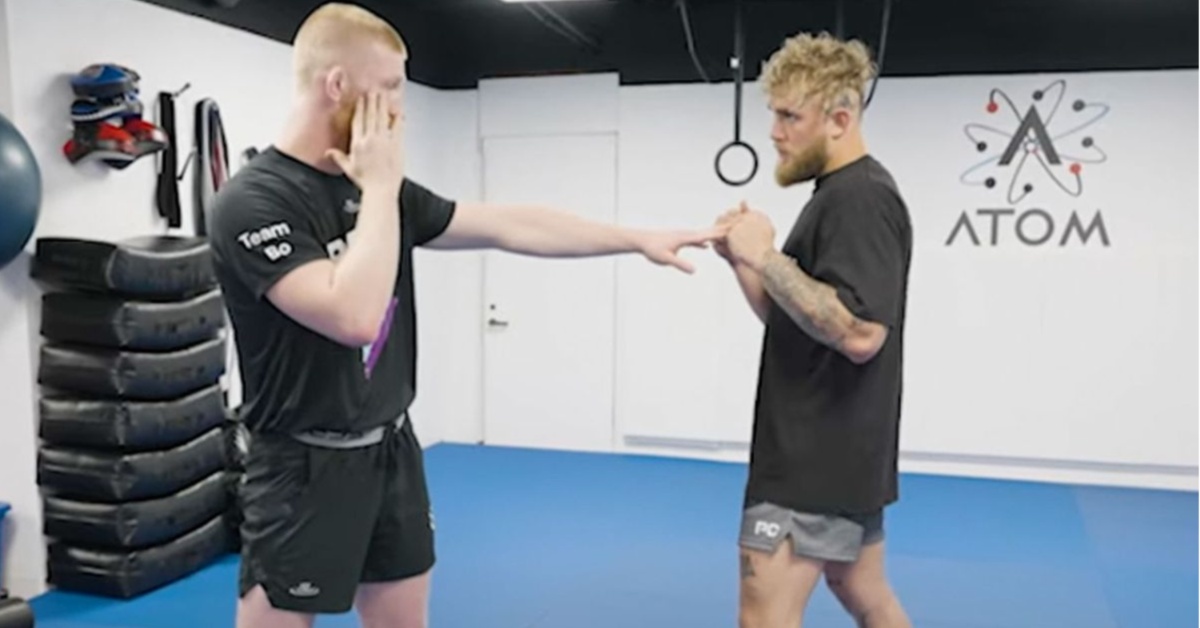 Jake Paul hands out $1,000 after losing a boxing skills challenge against UFC middleweight Bo Nickal.
Even after his first loss at the hands of Tommy Fury earlier this year, influencer turned boxer, Paul, is still fully intends to hang around the combats sports sphere. Not only has taken to the ring himself, but he has also been the face of a management and promotional firm called 'MVP'.
Paul has also been a part of launching a new fantasy and sportsbook company, Betr. With this has come a big push via social media and the signing of professional athletes.
One of which is Nickal, who has burst into the MMA world after a legendary college wrestling career in which he was a thee time NCAA Division I Nation Champion.
Featuring in a Betr sponsored video on Nickal's channel, Paul and Nickal squared-off in a boxing challenge. The latter proves victorious and forced Paul to hand over $1,000.
Jake Paul Vs. Nate Diaz
Paul is set to take on Nate Diaz this weekend in a 10 round professional boxing contest. This comes after Paul's six months after Paul's loss to February, and has vowed to knockout Diaz in their upcoming contest and get his career back on track.
"The lion lost. I've retreated back into the jungle," Paul said to TMZ. "I took notes of everything, I got better, I trained, and now this lion is going to come out and maul this dude. And he's gonna have to pay — he's gonna have to pay for all this hard work, all this sacrifice I've made in this camp."
The fight will be Diaz's first official boxing match after spending 15 years in the UFC.
Who wins this weekend, Jake Paul or Nate Diaz?