Jake Paul clarifies his opinion of Dana White, hopes to see UFC raise minimum fighter pay to $50,000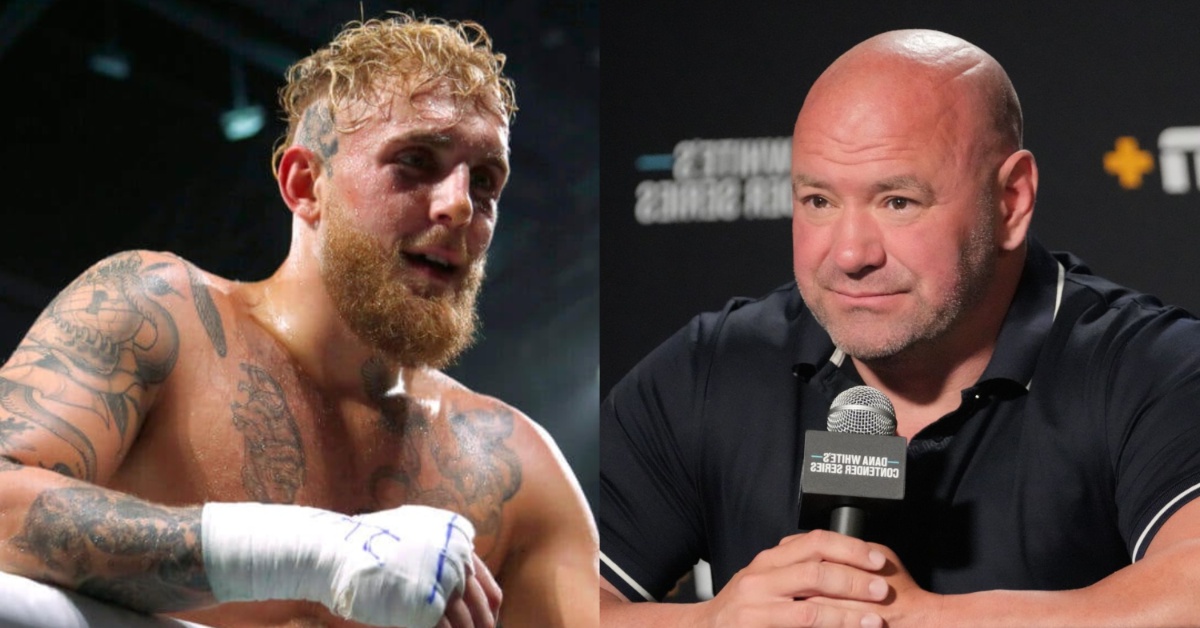 Jake Paul made it clear that he holds no ill will toward UFC President Dana White, but stands by his comments that the promotion should be paying its fighters a fair wage based on the billions the company brings in every year.
Over the last couple of years, 'The Problem Child' has taken repeated jabs at White while attempting to advocate for a higher share of the revenue for UFC fighters. Despite this, White revealed that he has no animosity for Jake Paul, suggesting that the social media star was just looking for a little attention.
"I don't f*cking hate Jake Paul," White said during an episode of Hotboxin' with Mike Tyson. "Jake Paul is one of those guys that he's a young kid, and he's just trying to get attention. He's always looking for attention and, he's doing his thing. Whatever – it's all good."
During his own appearance on the Mike Tyson-led podcast, Jake Paul echoed similar sentiments, saying that he does not hate Dana White, but believes the root cause of their dispute often devolves into name-calling and petty accusations which takes away from the conversation he's trying to have.
"I don't hate him, either," Paul said. "I just want him to pay fighters more. Now that the company is making billions of dollars a year and the fighters are only getting 15 percent of it, that's really where all of it stems from is wanting higher fighter pay and long-term healthcare for the fighters. Obviously, we've gotten into these exchanges that muddies the purpose of why I've argued with him. He throws out, 'The fights are rigged, he's on steroids,' then I say something about him being bald and ugly."
Adding to his comments, Jake Paul believes that raising the UFC's minimum pay would ensure that every fighter is financially secure, preventing some from working second jobs or going deep in debt to pay fees associated with their training.
"I don't know him as a person," Paul said. "I don't know how he is. I just think that the fighter minimum in the UFC is $12,500, it should be at $50,000. If they made it $50,000 that would change the smaller fighters' lives in a big, big, big, big way. They wouldn't have to work other jobs, they could afford gym fees, they could afford the proper food" (h/t MiddleEasy).
Perhaps the most glaring example as of late is African-born fighter Themba Gorimbo who revealed that going into his second fight with the UFC that he had little more than $7 in his bank account. Gorimbo was forced to rely on other fighters to help him with food during fight week, a sad reality for an athlete signed to one of the most profitable sports organizations in the world.
Of course, Gorimbo ultimately got some help from the most electrifying man in sports entertainment, The Rock. But the UFC can't rely on The People's Champ to help every fighter out of poverty whilst the company's top dogs continue to line their pockets with record-breaking profits year after year.