Dana White lauds the brilliance of Logan Paul, shares honest opinion of Jake Paul: 'He's just trying to get attention'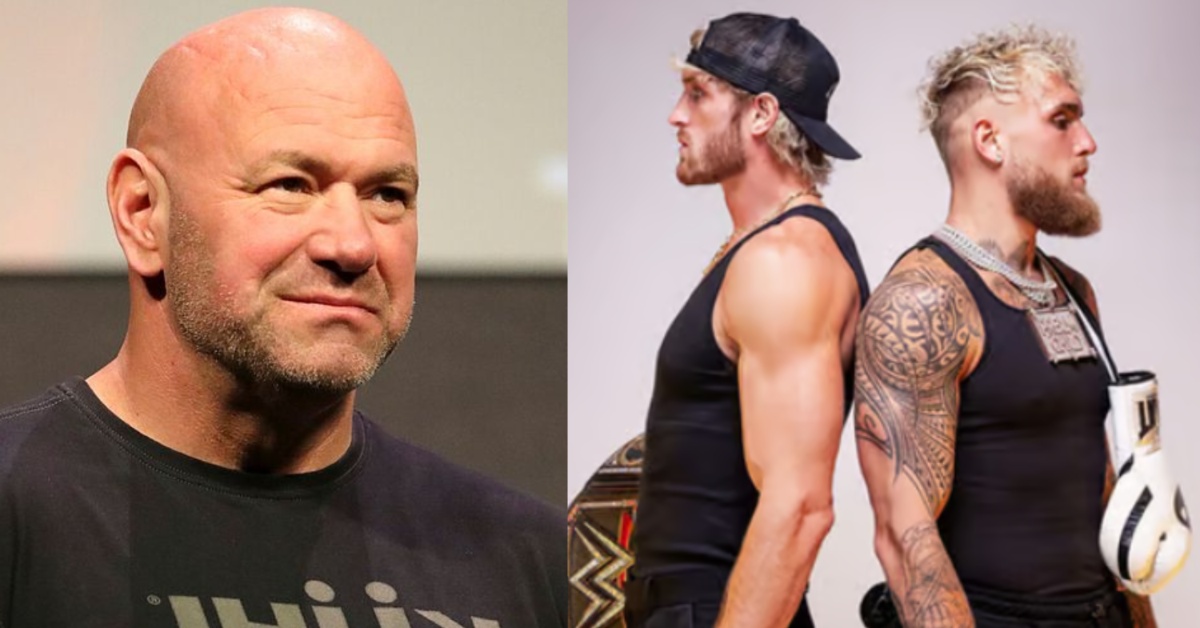 Despite being a constant target for Jake Paul, Dana White holds no ill will toward the social media sensation.
Paul has been a massive advocate for fighter pay in recent years, a stance that has seen him regularly target Dana White, calling out the UFC President in a variety of ways. Most recently, 'The Problem Child' took aim at White after tenured UFC standout Stephen 'Wonderboy' Thompson revealed that he has not received his show money for UFC 291 despite not stepping inside the Octagon.
Though he's regularly the butt of Jake Paul's jokes online, Dana White has no animosity with the Youtuber-turned-pro-boxer.
"I don't f*cking hate Jake Paul," White said on a recent episode of "Hotboxin' with Mike Tyson." "Jake Paul is one of those guys that he's a young kid, and he's just trying to get attention. He's always looking for attention and, he's doing his thing. Whatever – it's all good."
Jake Paul recently added another mixed martial artist to his growing hit list, dispatching former UFC star Nate Diaz via unanimous decision in an entertaining 10-round boxing match at the American Airlines Center in Dallas. 'The Problem Child' moved to 7-1 in his combat sports career and bounced back after suffering his first loss against Tommy Fury in February.
Dana White Lauds the Brilliance of Logan Paul
While he may not have a strong opinion on Jake Paul, Dana White is an admittedly big fan of his older brother, Logan Paul.
"The brother is f*cking brilliant," White said. "I mean, the brother's f*cking raking in big dough. Logan Paul is a businessman. This kid's really making some big moves, and KSI too. Those kids are making real money and doing their thing," (h/t MMA Junkie).
Earlier this year, Logan Paul revealed that his brainchild, PRIME Hydration, would become the official sports drink of the UFC.
Logan Paul has been an active member of the WWE roster over the last year but on October 19, he will make his return to the squared circle for a boxing match with embattled BJJ standout Dillon Danis. The pair are scheduled to co-headline a Misfits boxing event in Manchester, England. The main event is expected to feature Paul's PRIME business partner KSI as he returns to the ring to take on Tommy Fury.