UFC prospect Themba Gorimbo receives brand new house from Dwayne 'The Rock' Johnson: 'Welcome home'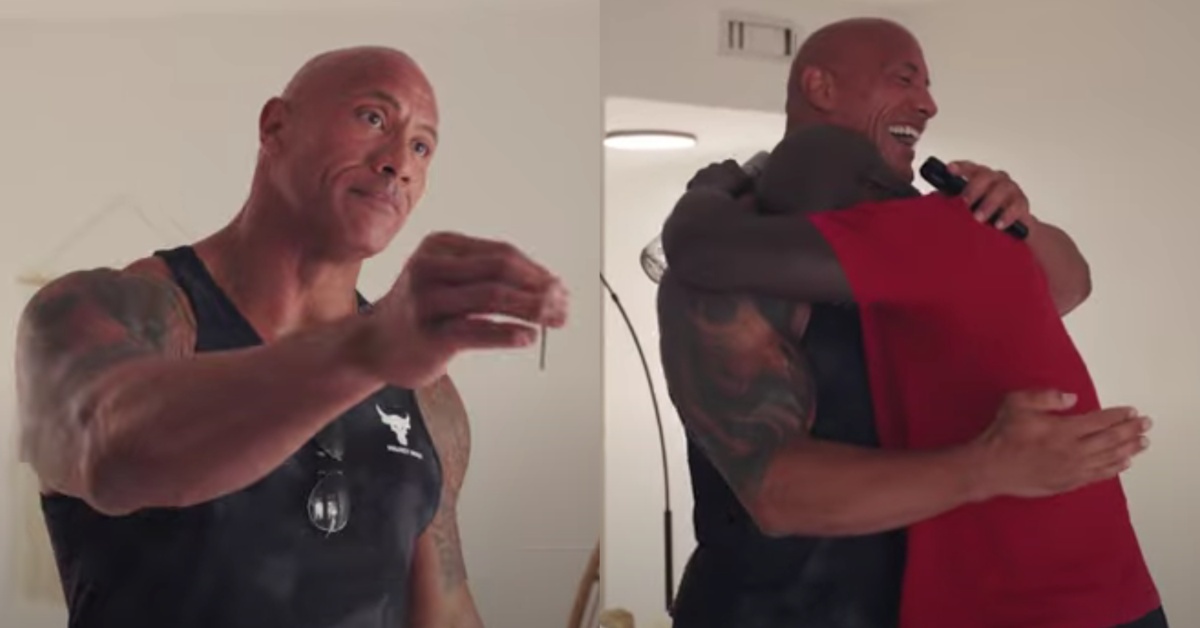 Last month, fight fans were treated to a heartwarming moment when UFC prospect Themba Gorimbo received an unexpected visit from the most electrifying man in sports entertainment, The Rock.
In May, Themba Gorimbo earned his first win inside the Octagon, securing a unanimous decision victory over Takashi Soto at a Fight Night event. However, it was Gorimbo's comments after the fight that got the world's attention. During his post-fight interview, 'The Answer' revealed that he had little more than $7 in his bank account going into fight week and was often treated to meals by his MMA Masters teammates, including perennial welterweight contender Colby Covington.
The story quickly caught the attention of Dwayne Johnson, who knows all too well what it feels like to only have a few dollars in your pocket. The Rock reached out letting Gorimbo know that he was determined to help out and would be in touch. Two months later, Johnson did exactly that, surprising Themba Gorimbo at his gym before whisking him away to a house in Miami.
The house turned out to be Gorimbo's new home.
Welcome home @TheAnswerMMA," Johnson wrote on Twitter. "You and your family enjoy your new house brother. Lights are on. Bills are paid. Keep your "My Reason" list close, keep taking care of your people and I'm honored to play a very, very small role in your $7 bucks journey. $7 bucks. I've been there too. Got your back brother. Let's get to work on that dream of becoming @ufc champion one day."
With a place to call home, Themba Gorimbo can now focus on the two most important things in his life; family and becoming a UFC champion.
Currently, Gorimbo is 11-4 in his mixed martial arts career with a majority of his experience coming whilst fighting for regional promotions in Africa. 'The Answer' has also competed for UAE Warriors and Fury Fighting Championship ahead of his UFC debut. Gorimbo came up short in his Octagon debut, suffering a second-round guillotine choke to AJ Fletcher, but he quickly bounced back three months later to secure his first win in the UFC.
Themba Gorimbo receives brand new home from ex-WWE star, 'The Rock'