Israel Adesanya criticized for expletive filled rant at UFC 290 aimed at Dricus du Plessis: 'You are a racist'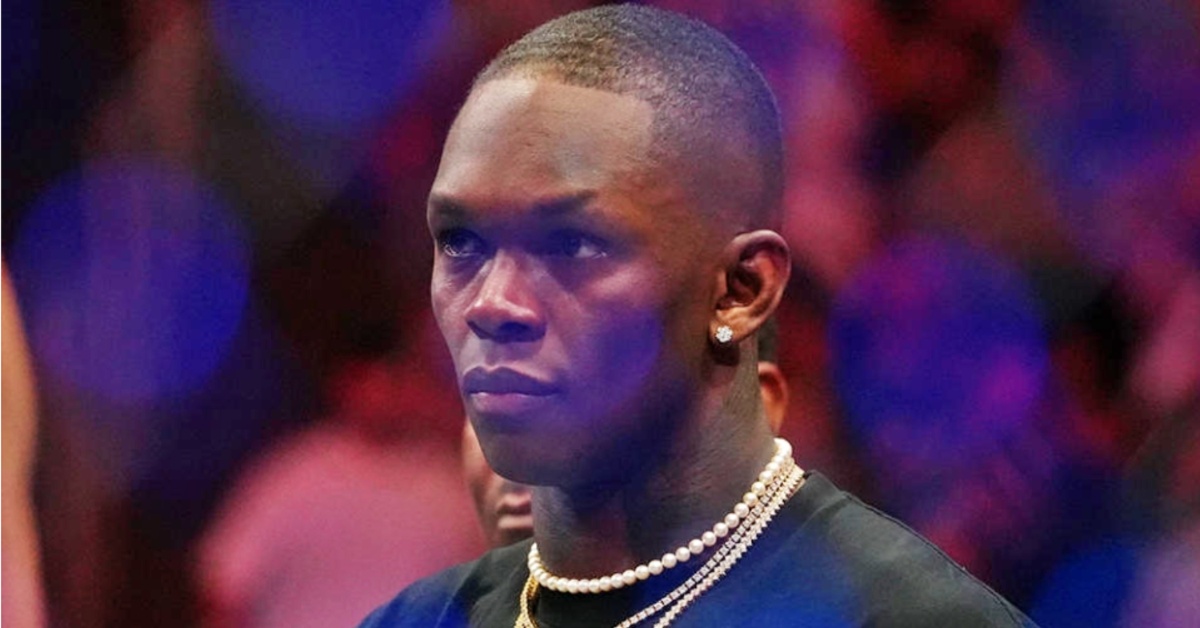 Sharing a tense face-off with surging middleweight contender and expected next title challenger, Dricus du Plessis at UFC 290 last night, undisputed division champion, Israel Adesanya has been blasted by fans and labelled as "racist" by an ex-UFC fighter, following an expletive-filled tirade aimed at the South African.
Adesanya, a two-time and current undisputed middleweight champion, managed to regain the 185-pound championship at UFC 287 back in April in Miami, Florida – stopping Brazilian rival, Alex Pereira with a second round knockout in 'The Sunshine State'.
Attending UFC 290 last night, Adesanya, who watched a clash between former champion and two-time foe, Robert Whittaker and the aforenoted rival, du Plessis, appears to have landed his next opponent off the back of the main card clash.
Improving to 6-0 since his transition to the UFC, surging contender, du Plessis became the first fighter other than Adesanya and Stephen Thompson to finish fan-favorite striker, Whittaker with strikes, securing his championship outing with a second round TKO triumph.
Met by Nigerian-Kiwi Adesanya inside the Octagon for a heated face-off following his victory against Whittaker, du Plessis and the champion shared a tense verbal onslaught, with Israel Adesanya using the 'n-word' on multiple occasions in a bid to stoke the flames of his rivalry with the victor.
Israel Adesanya has been labeled as "racist" following his rant at UFC 290
And heavily criticized across social media for his brash display and use of language in their racially-charged face off, Israel Adesanya has been branded as a "racist" by many users, including former UFC featherweight, Andy Ogle. 
Sharing his own thoughts on Adesanya's attempt to hype up a fight against him, Pretoria native, du Plessis claimed that the City Kickboxing talent was a "clown", and predicted a knockout victory over the middleweight kingpin.
"He (Israel Adesanya) knows what a force I am in there," Dricus du Plessis said after UFC 290. "You could feel the energy, and I could feel how insignificant he is to me when we get into that cage. I'm prepared for everything. Everything he says – he's behaving like a clown in there. That's not how a champion behaves, that's not how a man behaves, he's behaving like a child. Conduct yourself like a champion. There's people looking up to you , and you're behaving like that?"
"I'll knock him out, just like I did tonight," Dricus du Plessis explained. "You know, if not – we saw his fight with Alex Pereira, if I get him to the floor, it is not even a fight. It's not even a fight – if I just get my hands on him, it's not even a fight. I will manhandle him. I've done it before and I'll do it again."
Yet to book his Octagon return, Adesanya is expected to headline UFC 293 in September in the promotion's return to Sydney, Australia, with a bout against du Plesis expected to be confirmed imminently.