Dricus du Plessis vows to KO rival Israel Adesanya following tense UFC 290 face off: 'I'll manhandle him'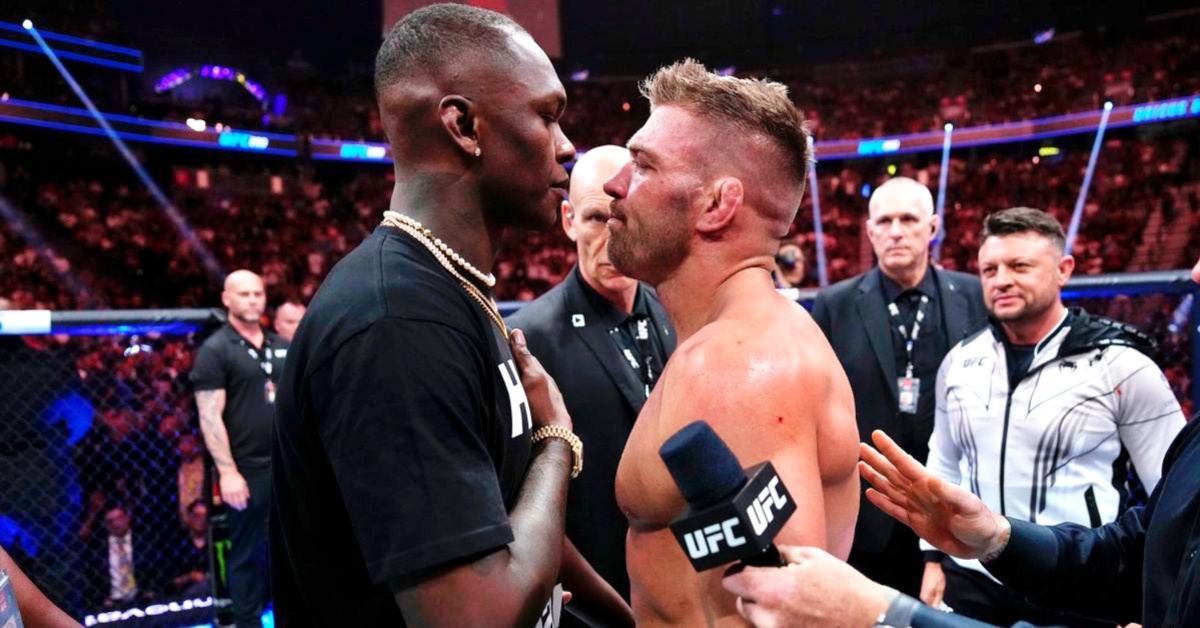 Off the back of his spectacular second round TKO win over former undisputed champion, Robert Whittaker, South African contender, Dricus du Plessis has criticized the conduct of titleholder, Israel Adesanya – vowing to "manhandle" the City Kickboxing staple in a planned championship showdown.
Featuring on the main card of UFC 290 last night, Pretoria native, du Plessis turned in his sixth consecutive Octagon win, defeating former undisputed titleholder, Whittaker in an eventual second round TKO win over the fan-favorite contender in the pair's official title-eliminator.
And following his stunning victory, which came as his third consecutive stoppage win inside the Octagon, du Plessis was confronted by champion, Adesanya – with the latter using the 'n-word' on multiple occasions during a tense and heated face-off between the duo.
Dricus du Plessis criticizes the conduct of Israel Adesanya at UFC 290
Expected to be firmly on a collision course for a battle at UFC 293 in September in Sydney, Australia – du Plessis has since vowed to "manhandle" Adesanya in their planned title affair, questioning the overall conduct of the titleholder.
"He (Israel Adesanya) knows what a force I am in there," Dricus du Plessis told assembled media after UFC 290. "You could feel the energy, and I could feel how insignificant he is to me when we get into that cage. I'm prepared for everything. Everything he says – he's behaving like a clown in there. That's not how a champion behaves, that's not how a man behaves, he's behaving like a child. Conduct yourself like a champion. There's people looking up to you , and you're behaving like that?"

"I'll knock him out, just like I did tonight," Dricus du Plessis explained. "You know, if not – we saw his fight with Alex Pereira, if i get him to the floor, it is not even a fight. It's not even a fight – if I just get my hands on him, it's not even a fight. I will manhandle him. I've done it before and I'll do it again."