Israel Adesanya criticized for levelling racial slurs at UFC enemy Dricus Du Plessis: 'Who the f*ck is this cracker?'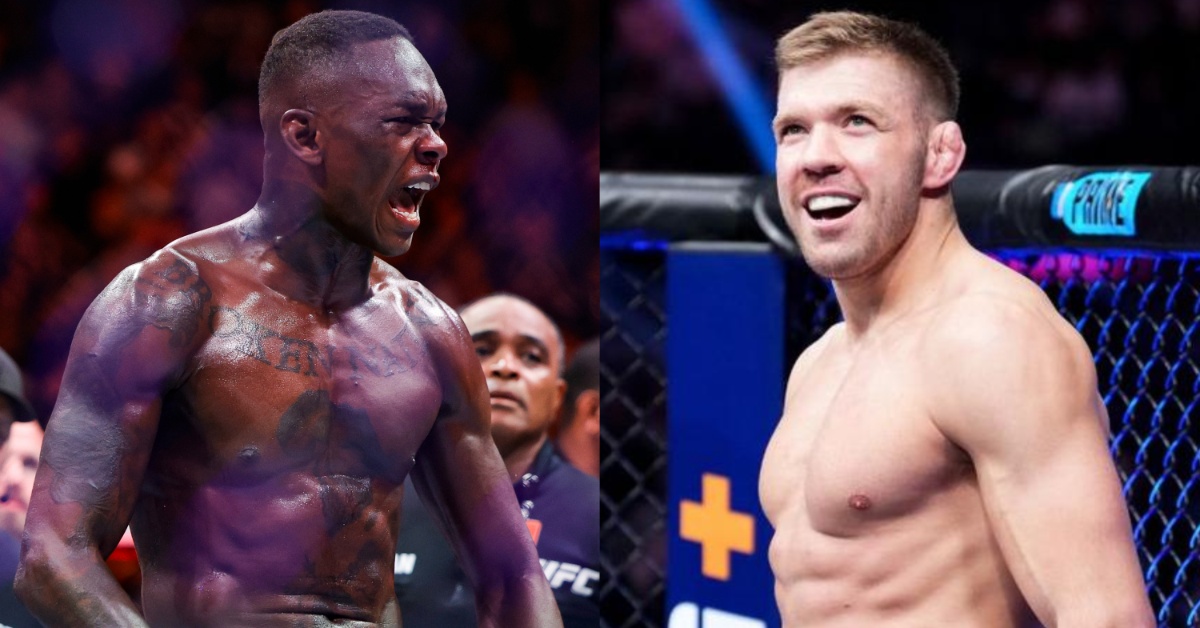 Israel Adesanya has come under fire after hurling racial slurs toward rising middleweight contender Dricus Du Plessis.
'The Last Stylebender' is just weeks removed from his highlight-reel-worthy knockout of longtime Brazilian rival Alex Pereira at UFC 287. With the 185-pound crown now firmly back within his grasp, the City Kickboxing product is on the hunt for his next challenger. Enter Dricus Du Plessis, a South African-born fighter riding an impressive seven-fight win streak in the division, defeating notables including Brad Tavares, Darren Till, and Derek Brunson.
While 'Stillknocks' has gained a fair amount of fandom for his high-octane style of fighting inside the Octagon, Du Plessis has found himself the subject of many headlines after taking a dig at Israel Adesanya and his African heritage.
"Did those belts ever go to Africa?" Du Plessis questioned reporters at UFC 285 media event. "As far as I know, they came to America and New Zealand. I'm going to take a belt to Africa. I'm the African fighter in the UFC. Myself and Cameron [Saaiman, Du Plessis' teammate], we breathe African air. We wake up in Africa every day. We train in Africa, we're African born, we're African raised. We still reside in Africa, we train out of Africa. That's an African champion, and that's who I'll be."
Israel Adesanya did not take kindly to Du Plessis' comments and responded in a way that has many fans turning against the once-celebrated middleweight world champion. Taking to his YouTube channel FREESTYLEBENDER, Adesanya delivered a scathing tirade directed at 'Stillknocks' that included multiple uses of a particular racial slur.
"I'm going to f*cking take him to school, in the Octagon, and on history,' said Adesanya. "What he's doing is creating divide. You can't know your history, I have never questioned him as an African, because yeah, you were born in Africa. South Africa. Of course you're an African. I have never questioned that. But who the f*ck is this cracker to tell me who the f*ck I am? Who the f*ck Kamaru is, who the f*ck Ngannou is? I'm like, are you dumb? As a product of colonization, you're trying to tell me who the f*ck I am.
"You can take the boy out of Africa, but you can never take the Africa out of the boy. I never, ever did that to him. I never discredited him as an African. Okay, there you are. Cool. You want to make a fight? Cool.  But the fact that as a f*cking cracker, to tell me who the f*ck I am, that p*ssed me off, and that's why he's my next fight. I don't want to fight anyone else. This one p*sses me off" (h/t Mail Online)
Israel Adesanya Has Already Asked to Fight Dricus Du Plessis in South Africa
Israel Adesanya also revealed that he has already asked the UFC for a fight with Dricus Du Plessis in Africa. Whether or not that happens remains to be seen, but before 'Stillknocks' can get his shot at the middleweight champ, he will need to get past former titleholder and perennial contender Robert Whittaker. The two are set to square off in a middleweight title eliminator at UFC 290 on July 8.
"I tried to do it in South Africa, but apparently it might not work,' Adesanya said. "But again, I told Dana, you guys beat COVID before any other big sporting league got on the field or on the court, you guys did that. You can do anything. I still believe they can. I want to do it in South Africa or somewhere in Africa. 
"Like I said, he's created division. I don't like that. He didn't have to do that. He didn't have to do that. You don't understand, I'm here now. I'm going to f*ck this guy up. I'm going to torture this guy. You don't have to create division. This is not the time for that sh*t. You could have definitely got the fight without talking all that sh*t. Well, be careful what you wish for. You got what you want. He's next. I'm going to f*cking beat him until he's black."
Israel Adesanya was born in Lagos, Nigeria before relocating with his parents to Rotorua, New Zealand when he was 10 years old. 'Stylebender' continues to hang his hat in the Land of the Long White Cloud to this day.