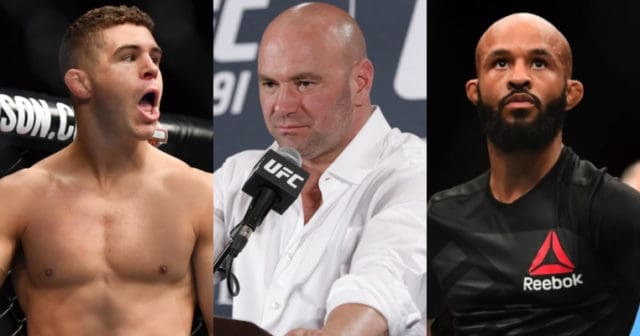 With the UFC's rough start to 2017 now almost in the middle of June, the topic of just how bad the year is for the UFC is not only an oft-discussed talking point, but it has become a brooding specter of uncertainty at this point, one that could ultimately spell doom for the outfit that has led MMA for so long.
The reasons why this unfortunate circumstance is becoming clear are many, and indeed they've been brewing for several years in more than one instance. The fact that the company is under new ownership after Hollywood talent giant WME-IMG purchased the UFC for a record-breaking $4.2 billion last July is obviously a huge motivating factor why the UFC is failing, but there are many others that only speed up that process.
Several MMA pundits have predicted grey skies for at least the immediate future of the UFC, and it's hard to predict a quick turnaround for the promotion in the final seven months of the year, even if at least a few big fights are on the horizon. What's more, there are even a few more ominous signs that suggest the new owners are possibly running the world's biggest MMA company into the ground for good.
Let's take a look at the biggest reasons why the UFC is spiraling downward rapidly.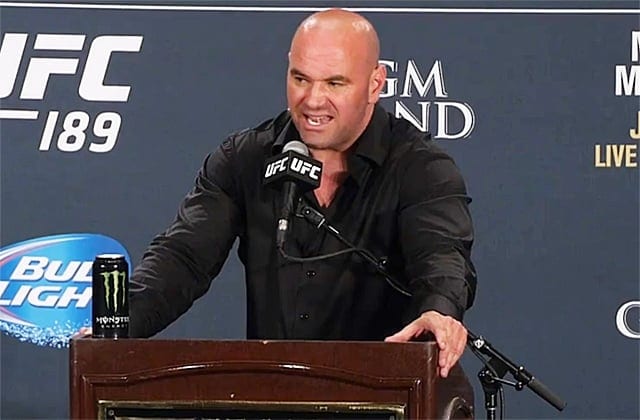 5. Dana White's Strong-Arm Tactics:
There's no denying that White, alongside with his childhood friends and Las Vegas casino moguls Frank and Lorenzo Fertitta, saved MMA and the UFC from dying off when they purchased the company back in the late 20th century. They then parlayed that gamble into one of the most lucrative rags-to-riches (figuratively) stories in combat sports, turning MMA into a worldwide phenomenon while making the UFC one of sports' most coveted properties by the time it reached its height in 2016.
A lot of that financial success was built on paying fighters the bare minimum, however, and that fact was effectively kept under wraps when the Fertittas were in charge, but absolutely exploded on to the forefront of most MMA discussion when WME-IMG bought it for a seemingly ludicrous $4.2 billion last year.
But White, who was kept on as president and the company's public face, has recently seen this strong-arm strategy backfire in his face and in no small way. His messy feud with dominant flyweight champion Demetrious Johnson that recently spilled over into the media is the most glaring – and poignant – example.
Fighters aren't going to take whatever scraps the UFC offers them now that they know how much they're really worth, and while they've failed to effectively organize in any lasting form to this point, White's bullying clearly isn't going to scare today's fighters into signing whatever is put in front of them and their managers.
If you enjoyed this story, please share it on social media!