UFC 208 may not be the most anticipated pay-per-view (PPV) card in recent memory, but it certainly serves as a pivotal one for some of the fighters competing on it.
The event, which takes place this Saturday night (Feb. 11, 2017) from the Barclays Center in Brooklyn, New York, is set to be headlined by an inaugural women's featherweight title match between former bantamweight champion Holly Holm and decorated Muay Thai fighter Germaine de Randamie. The co-main event will play host to a middleweight bout between No. 7-ranked former longtime divisional kingpin Anderson Silva and No. 8-ranked Derek Brunson. That isn't all, however, as there are some other important fights scattered across the card as well.
With that being said, let's take a look at five fighters in desperate need of a win at UFC 208: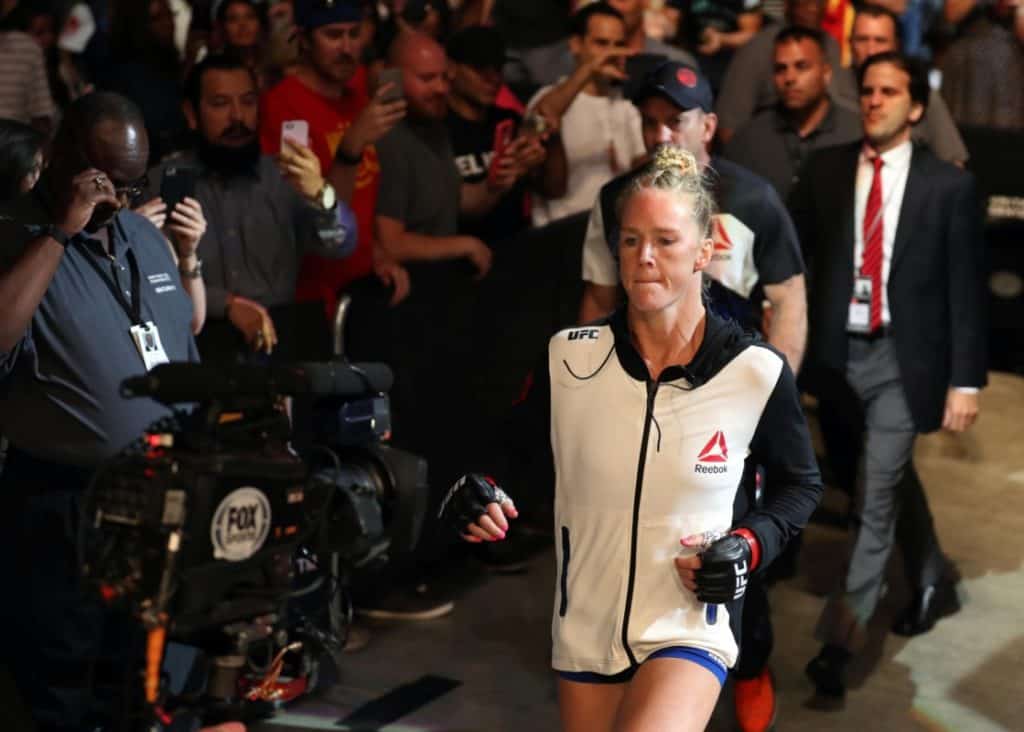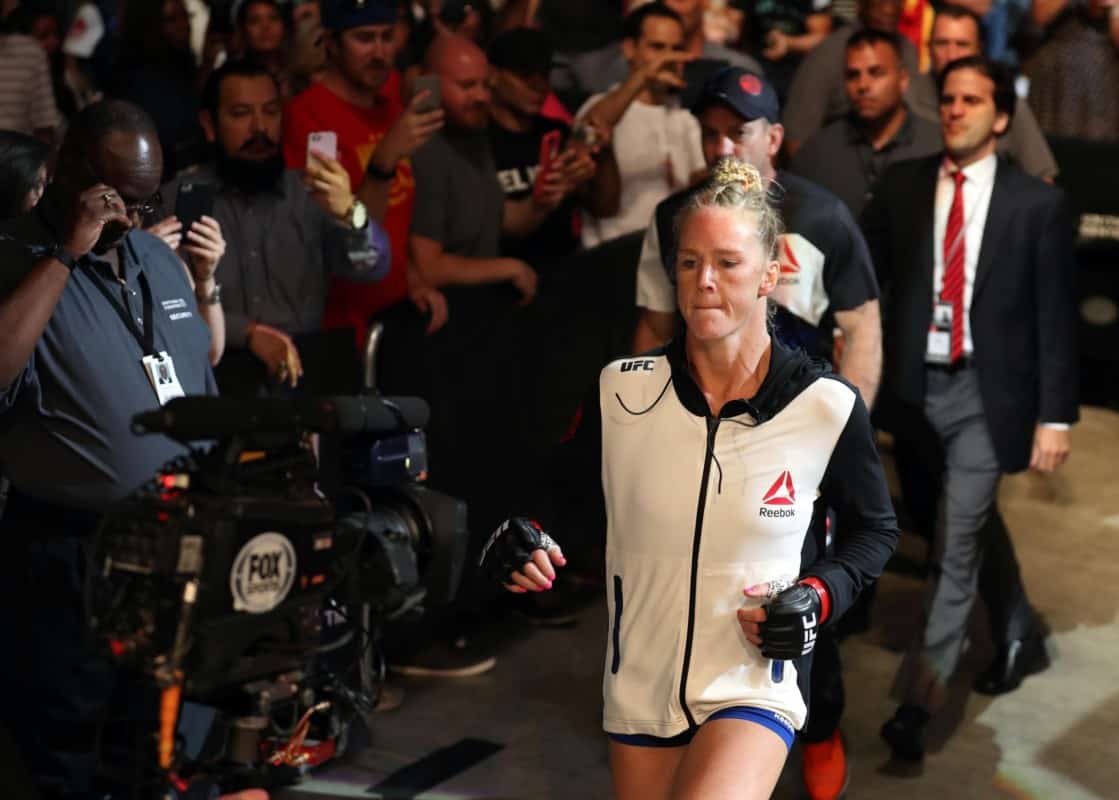 Holly Holm
Former multi-time boxing world champion Holly "The Preacher's Daughter" Holm has made quite a name for herself in the sport of mixed martial arts, most notably for being the woman to dethrone former longtime 135-pound queen Ronda Rousey with a brutal stoppage victory at Nov. 2015's UFC 193 from Australia.
Since that shocking win, however, Holm has dropped back-to-back bouts, surrendering the title via fifth-round submission to Miesha Tate at March 2016's UFC 196 and dropping a decision to No. 1-ranked bantamweight Valentina Shevchenko last July.
While de Randamie is an accomplished Muay Thai fighter, she hasn't quite gained that same recognition within the sport of mixed martial arts yet, although her skills speak for themselves. Holm is undoubtedly facing a tough test, and another loss could prove detrimental to her career.
Not only would it mark her third straight inside the Octagon, but it may lead many to label her a one-hit wonder.
Anderson Silva
Anderson Silva's reign atop the middleweight division, which lasted nearly seven years from 2006-2013, will never be forgotten in MMA history. Some still consider him to be the best fighter of all-time, but the 41-year-old has certainly hit some rough times as of late.
After losing his title to Chris Weidman in 2013, Silva has gone just 0-3-1, losing to Weidman in their rematch, and also to Michael Bisping and Daniel Cormier. The no contest came in a bout he won against Nick Diaz when the result was changed after "The Spider" tested positive for multiple banned substances. He was later handed a one-year suspension from the Nevada State Athletic Commission (NSAC).
If Silva were to lose against Brunson, it would mark his fifth loss in his last six fights, also making him winless since 2012. His accomplishments speak for themselves, but one would have to assume that Silva's legacy could take a hit if the streak continues.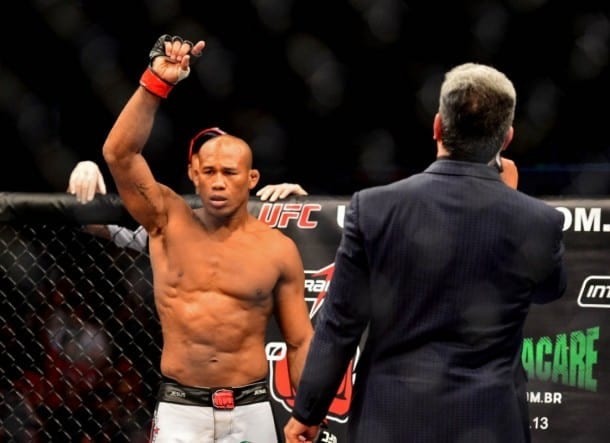 Ronaldo "Jacare" Souza
Brazilian submission ace Ronaldo "Jacare" Souza isn't in the same position as some of the other fighters on this list. The No. 3-ranked middleweight contender has won nine of his last 10 bouts, with eight of those victories coming by way of stoppage. He is coming off of a brutal stoppage victory over Vitor Belfort, and his only loss in recent memory was a controversial split decision loss to No. 1-ranked Yoel Romero.
"Jacare" has consistently campaigned for a title shot and he's likely deserving of one, which is why his UFC 208 bout against No. 13-ranked Tim Boetsch is so pivotal. The booking is an odd one for Souza, although he admitted that he simply wanted to fight and had difficulty finding an opponent. The Brazilian is without question the superior fighter, but "The Barbarian" is a dangerous combatant possessing legitimate knockout power.
If "Jacare" were to lose to a fighter ranked outside of the division's top 10, his title hopes would be seriously damaged, That makes this fight a must-win bout for him.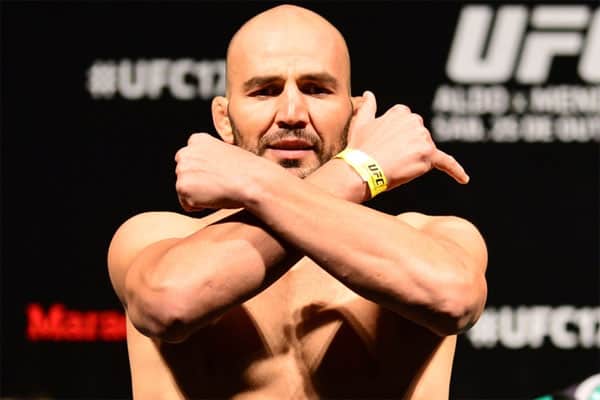 Glover Teixeira
Former UFC light heavyweight title challenger Glover Teixeira could have earned another shot at the division's crown if he were to come out on top in his fight against current title challenger Anthony "Rumble" Johnson last August. Teixeira, however, was brutally knocked out in the initial round.
Luckily for Teixeira, the light heavyweight division is currently one of the most scarce in the sport, and he still sits at No. 3. With that being said, another title shot isn't out of the equation for the 37-year-old Brazilian slugger.
He is 3-1 in his last four bouts, and if he can get back to his winning ways at UFC 208, another big fight will await him. Similar to Souza, however, Teixeira is taking on a lesser-ranked fighter in No. 15-ranked Jared Cannonier. If he once again comes up short, Teixeira's title aspirations will be hindered and some may begin to wonder if he has begun to decline.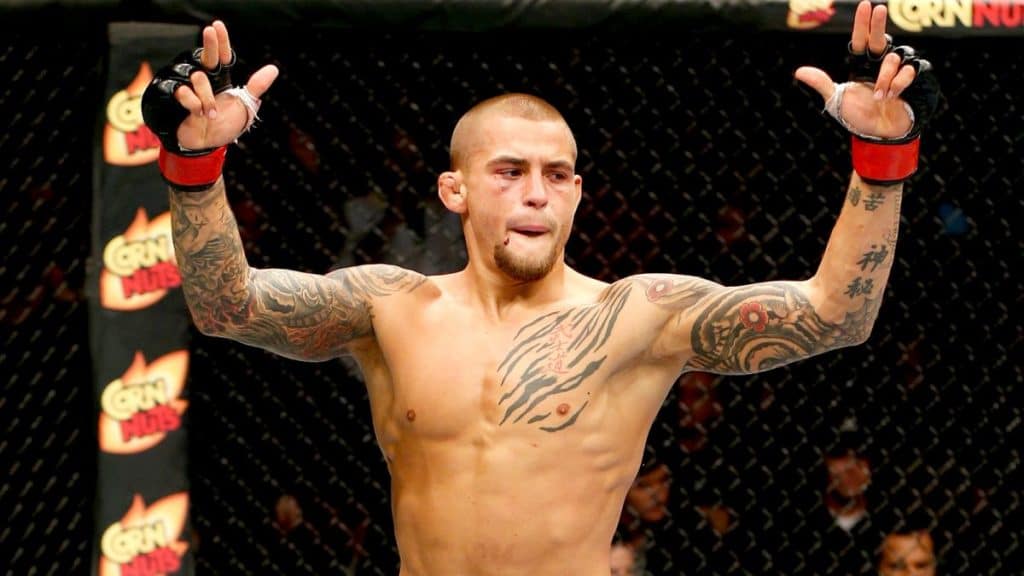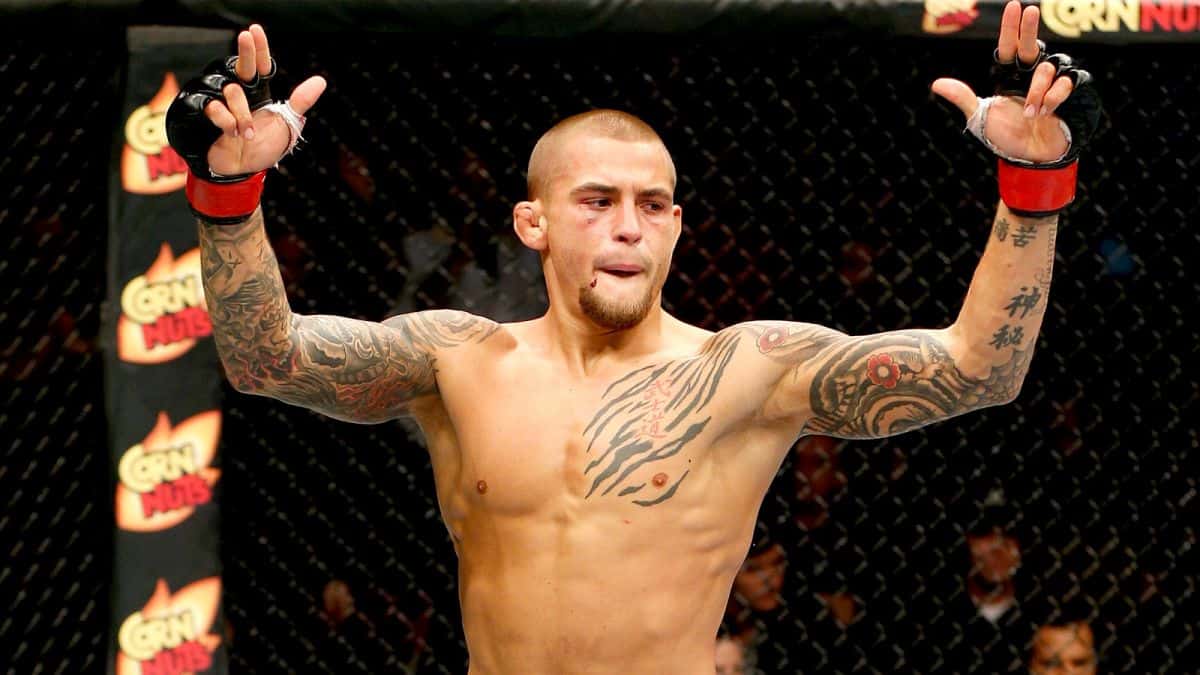 Dustin Poirier
After moving up to lightweight in 2014, No. 10-ranked Dustin "Diamond" Poirier began to make some serious noise, as he quickly compiled four straight victories over the likes of Carlos Diego Ferreira, Yancy Medeiros, Joe Duffy and Bobby Green with three of those victories coming by way of stoppage.
His hot streak recently came to an end, however, when he was viciously knocked out by Michael Johnson in the first round of their Sept. 2016 bout. The "Diamond" will return at UFC 208 to take on unranked veteran Jim Miller in a bout that will serve as quite an important one for him.
Although he sits at only 28 years of age, back-to-back losses may be tough to bounce back from in the shark tank that is the UFC lightweight division. A win, however, would put Poirier back in line for a key fight in the talented division.