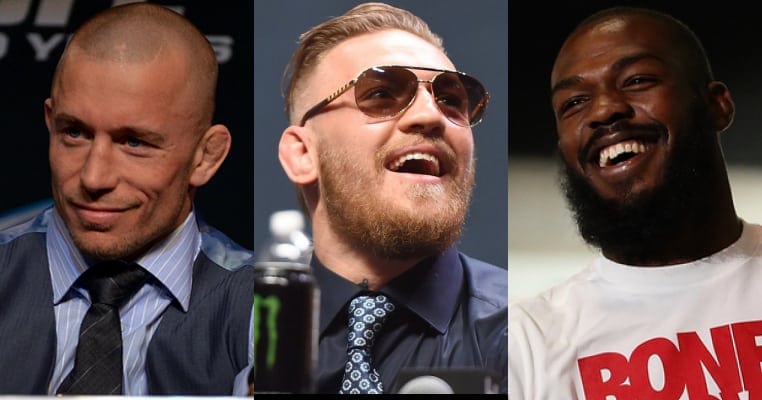 Now that we've said goodbye to 2016, UFC fans had a lot to be thankful for. The year was jam packed with excitement and intrigue that unfolded both in and outside the Octagon.
From the first main event of the year at UFC 195 where Carlos Condit and Robbie Lawler threw down in an epic five-round war, to the UFC's inaugural show in New York where Conor McGregor made history, to the classic UFC 206 card in December, there was no shortage of memorable events.
The last event of the year, last weekend's UFC 207, was no exception, with Cody Garbrandt shocking the world by beating Dominick Cruz to win the bantamweight championship, and Amanda Nunes defending her own 135-pound strap by TKO'ing former bantamweight queen Ronda Rousey in less than a minute.
But as we head into 2017, there are many questions that hover over the promotion and its new owners. Amongst them are the fate of Jon Jones, who's set to return to action in July, the future of the lightweight division in McGregor's fatherhood-induced absence, and whether or not the fragmented fighter's union movement can finally get its act together.
In light of these and countless other intriguing storylines, here are five bold predictions for 2017.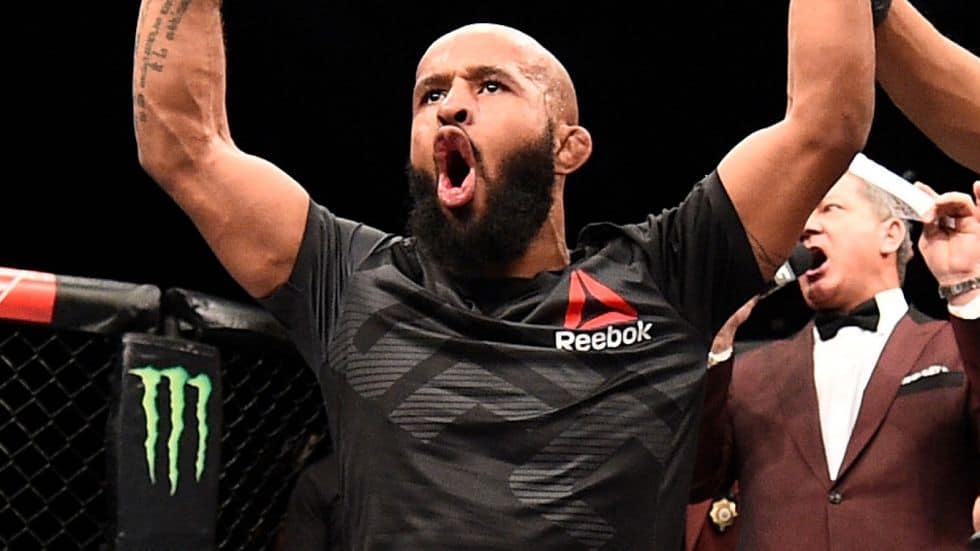 1. Demetrious Johnson Will Break Anderson Silva's Title Defense Record
Given "Mighty Mouse's" dominance since winning the first-ever flyweight title in September 2012, this is perhaps the least "bold" of the predictions of this list.
The consensus No. 1 pound-for-pound fighter (at least until this guy comes back) has sliced through every contender at flyweight like a hot knife through butter – with nine defenses to his name and five of them coming by way of stoppage.
If he comes out victorious against his next opponent Joseph Benavidez – whom Johnson has bested twice before, the last time in just over two minutes – he'll have tied Silva's record of 10 defenses.
One more victory after that will write him into the history books yet again and at least to this writer, it's a pretty safe bet DJ will get it done.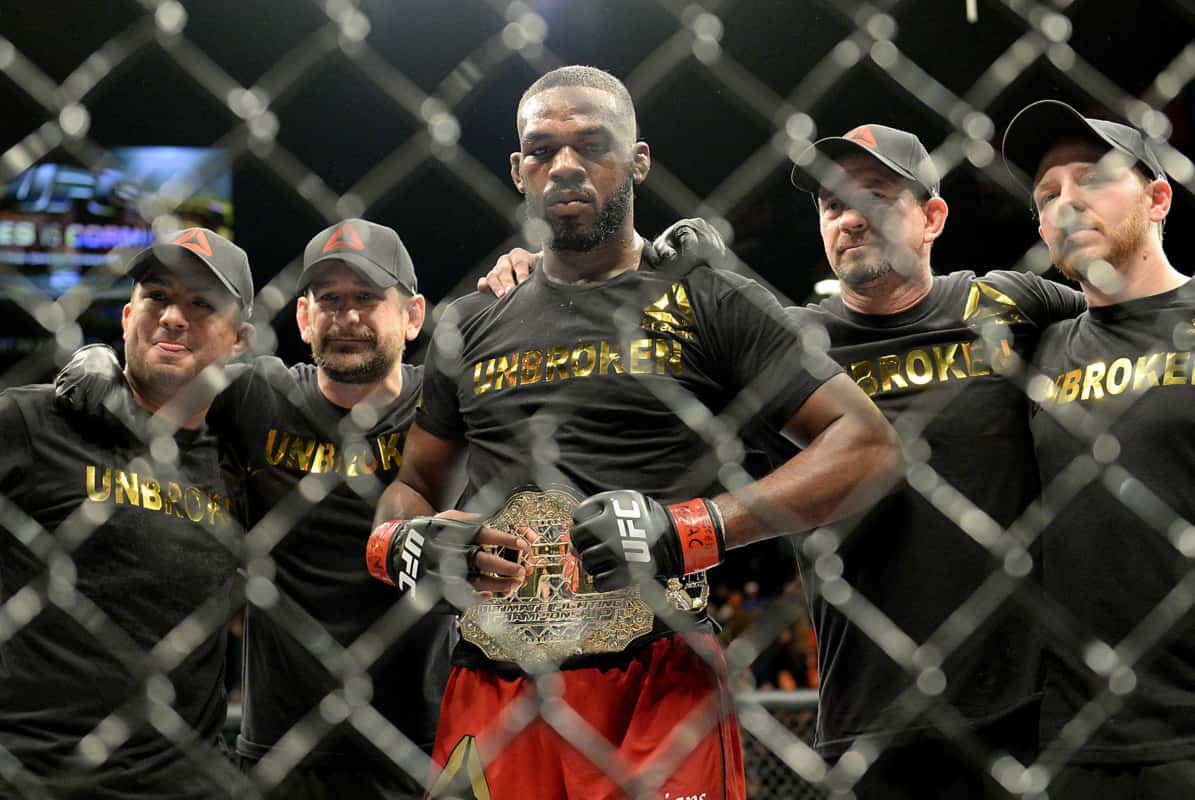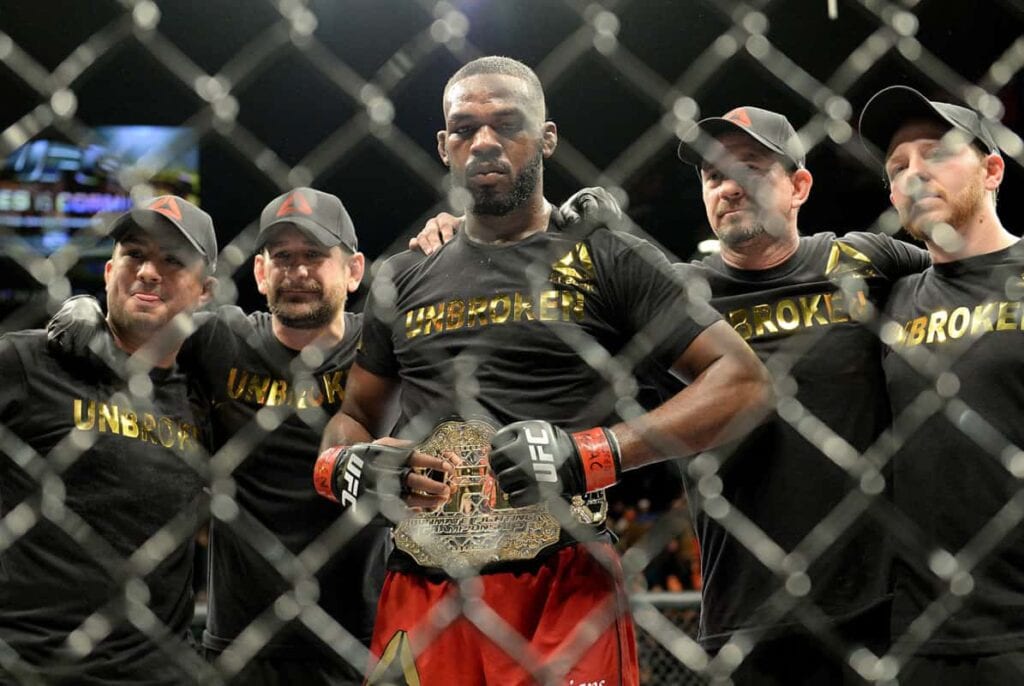 2. Jon Jones Will (Finally) Announce he's Moving to Heavyweight
Notwithstanding his dominance in the cage, former light heavyweight champion Jon Jones has found plenty of foolish reasons to keep out of it in the past two years. From being stripped of his belt in April of 2015 due to a felony hit and run incident, to infamously failing his UFC 200 pre-fight drug test due to some "dick pills" he got at a party, Jones has lost plenty of fans – foremost among them being UFC president Dana White.
With the man they call "Bones" set to return to action in July of 2017, there are only a handful of opponents left at 205 pounds that have anything to offer him.
A rematch with reigning champion Daniel Cormier and surging KO artist Anthony Johnson – both of whom had bouts with Jones cancelled due to his antics – are among them. A rematch with Swedish superstar Alexander Gustafsson, who nearly wrestled the belt from Jones at UFC 165, would also move the needle – but "The Mauler" is 2-3 in his last five fights and will probably need to add to his resume before getting another shot at gold.
If Jones can keep out of his own way and make a successful return to the cage, many presume he will dispatch of the remaining contenders, and after that, the only logical next step is up to heavyweight.
Jones himself has recently expressed interest in a move up in weight, and with a dearth of contenders at the sport's highest weight-class (especially in light of Cain Velasquez's withdrawal from his UFC 207 clash with Fabricio Werdum) it's hard to imagine the UFC saying no to a super fight years in the making.
And that's exactly what I'm predicting will be announced in 2017 – with Jones fighting to hold the two belts simultaneously sometime in early 2018.

3. Conor McGregor Will Not Defend His Belt
The last time we saw "The Notorious" in the octagon he was holding two belts above his head and demanding equity in the UFC. But since his epic TKO of Eddie Alvarez at UFC 205, the reigning lightweight champion has made it clear he has no intentions of getting back into the octagon until after the birth of his first child with longtime partner Dee Devlin.
Since then Dana White has announced McGregor will be on the shelf for a full 10 months, his team has expressed disinterest in defending his belt against no.1 contender Khabib Nurmagomedov and McGregor himself has spent more time entertaining a boxing mega-fight with Floyd Mayweather than match-ups in the UFC.
Even if he does return to the octagon in 2017, there's every chance he does it at 170 pounds – putting him in the favorable position of fighting for the welterweight crown without risking his lightweight strap. It worked when he held the 145 pound belt – and the UFC has never been particularly good at saying "no" to Ireland's favorite son.
Mark my words – there will be no red panty nights in 2017 for the lightweight division.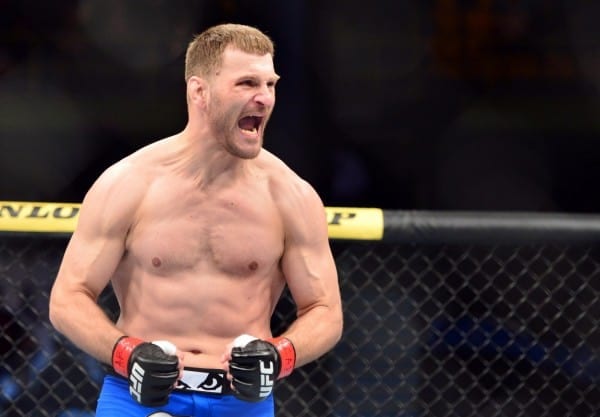 4. Stipe Miocic Will Become the Most Dominant Champion in Heavyweight History
Ohio native and part-time firefighter Stipe Miocic has had one hell of year. It started with him one-punch KO'ing Fabricio Werdum in front of 45,000 screaming Brazilians, and ended with an equally impressive TKO victory over Alistair Overeem in front of his hometown.
With 2016 behind him, Miocic is one fight away from the record for heavyweight title defenses (which is two, held dually by Cain Velasquez, Brock Lesnar, Andre Arlovski and Tim Sylvia), and two from making history as the most dominant champion in the promotion's 25-year history.
With Cain Velasquez out of commission for the time being due to injury, the list of contenders at heavyweight is short, and likely sees "Stone Cold" Stipe rematching former champions Junior Dos Santos and Fabricio Werdum in the ensuing 12 months.
I say his high fight IQ and technical boxing gets it done, and he writes himself into the UFC Hall of Fame by 2017's close.

#5 GSP Will Finally Step Back Into The Octagon
Despite retiring nearly three years ago, former welterweight champion George St-Pierre has managed to stay relevant in the MMA world over the past 12 months.
It started when reports arose that "Rush" was ready to return to the cage. Then there were the highly publicized – and as yet unsuccessful – negotiations with the UFC for a contract that compensated him for sponsorship earnings annihilated by the Reebok deal. Then came the short-lived possibility he was coming back to fight middleweight champion Michael Bisping in Toronto at UFC 206. Aaaand it all ended with his involvement with the Mixed Martial Arts Athletes Association – one of three organizations fighting for better conditions on behalf of fighters.
In light of his rollercoaster year, MMA fans are right to feel skeptical about Rush's return to the Octagon. But with the French Canadian remaining adamant about his desire to compete again, and the prolonged absence of other big names like Conor McGregor and Jon Jones, it's very likely the UFC acquiesce to GSP's demands.
I'm predicting he returns to competition against Tyron Woodley or Anderson Silva in the first 6 months of 2017.