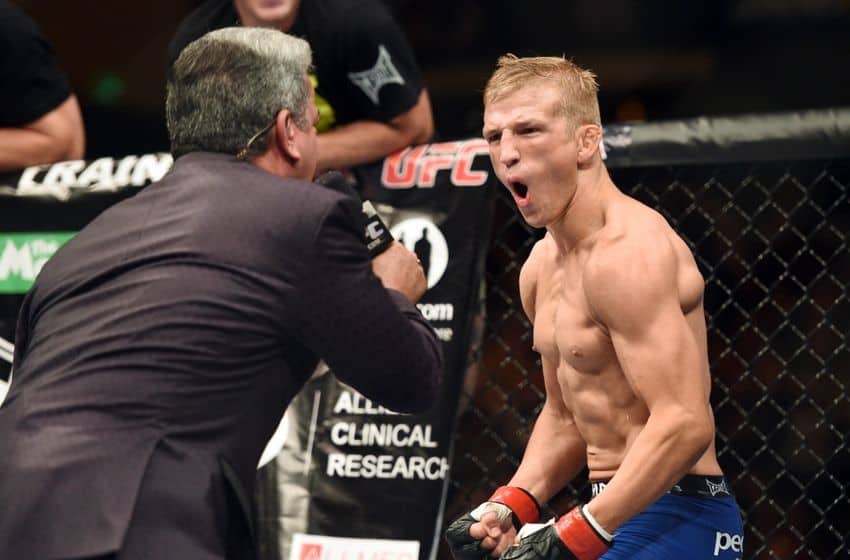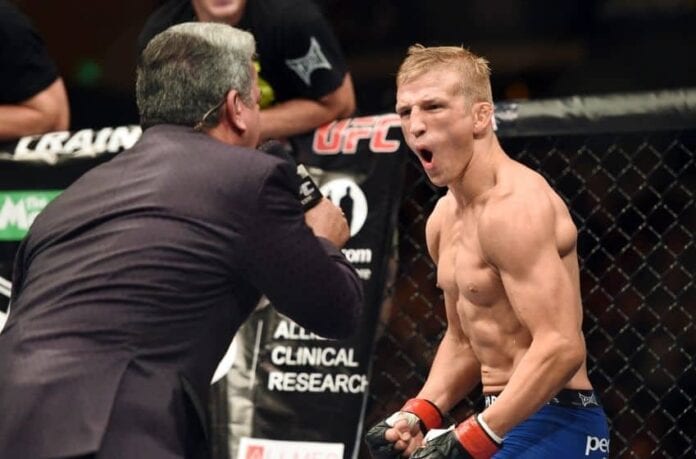 MMA (mixed martial arts) has seen some truly jaw dropping championship upsets over the years, and they are only becoming more frequent. The champions of each division walk a thin line between being the top fighter in the weight class and an over-hyped story of woe. It only takes one bad night, one punch, one missed step and that champ that had reigned with such dominance in the past is suddenly relinquishing their belt to a massive underdog.
For the betting favorite, life can often be more difficult than for the lesser known name; quite often these fighters have nothing to lose, throwing everything they have at the chance of striking gold, more and more frequently scoring the massive upset that oddsmakers dread. Sometimes it can be put down to the consensus just not realising the potential that the underdog had, or perhaps the boss of the division was simply never that good.
In honor of this weekend's (Saturday July 25th) TJ Dillashaw vs. Renan Barao 2, we present to you the Five Biggest Upsets In UFC Title Fight History: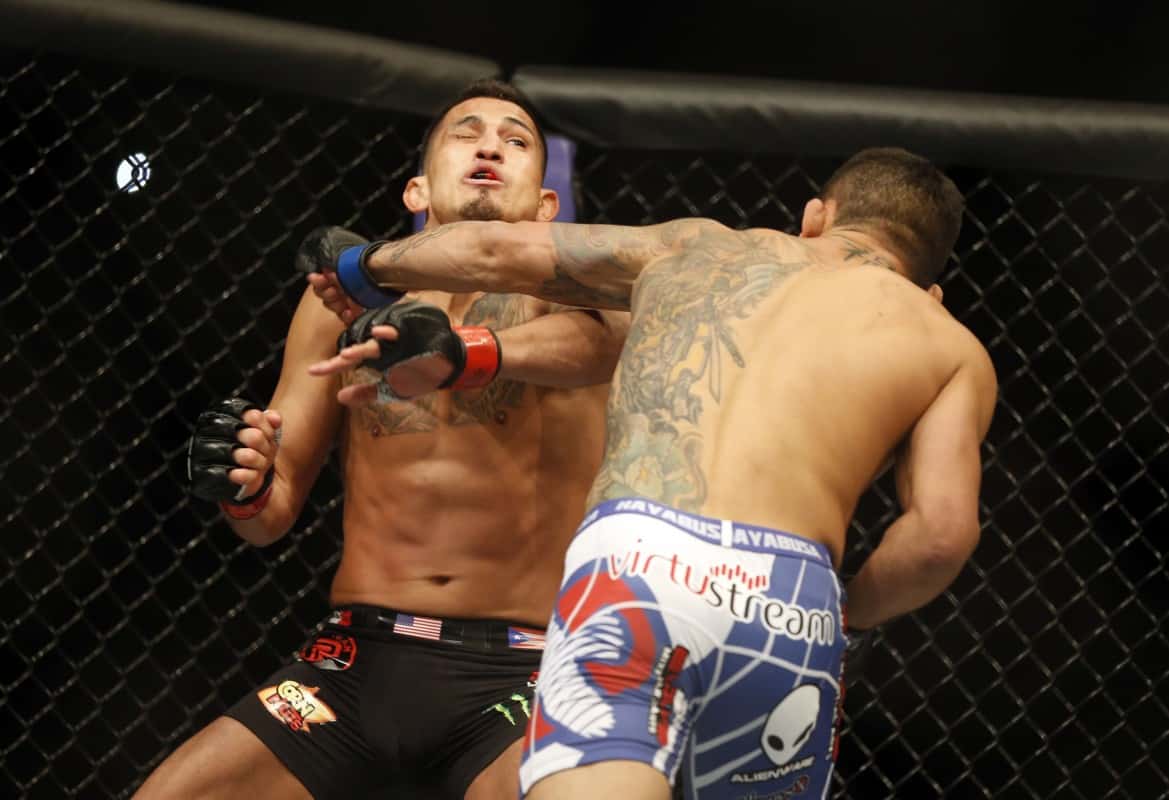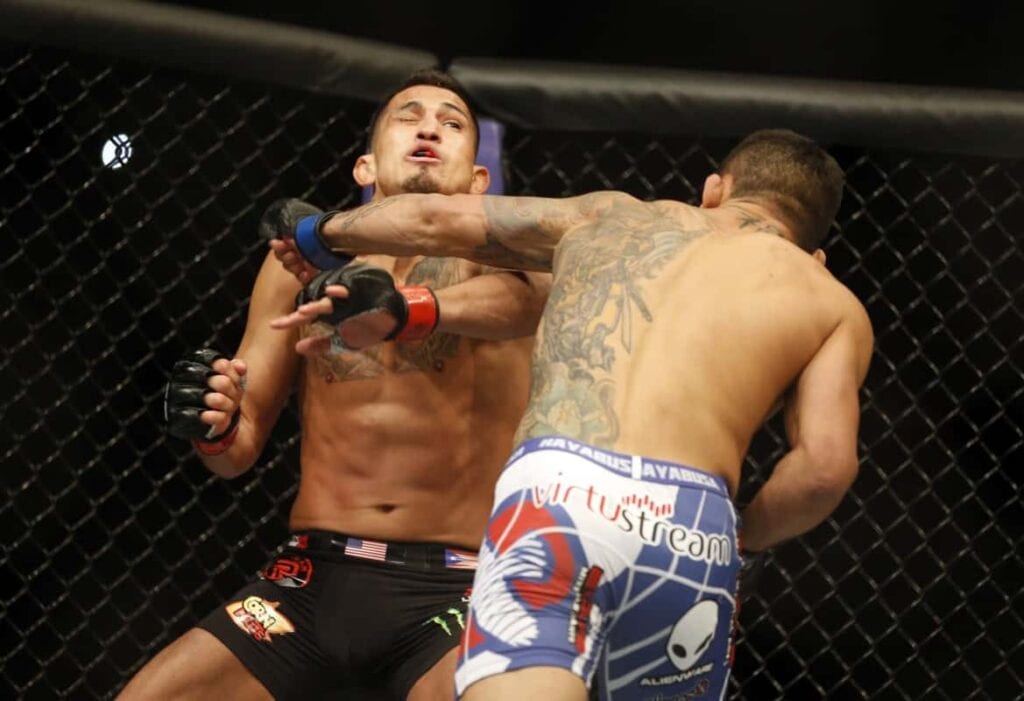 5. Rafael Dos Anjos (+360) def. Anthony Pettis (-450) by decision at UFC 185
During Anthony Pettis' reign as UFC lightweight champion we saw the ex-WEC (World Extreme Cagefighting) boss battled more injuries than UFC opponents (true story). Even so, he was being promoted as the next big thing in MMA, and was a heavy favorite in his bout with surging contender Rafael Dos Anjos. The Brazilian grappler turned banger had a legitimate three fight winning spree heading in to his UFC 185 title bout with 'Showtime', but entered the bout with a hefty +360 underdog status.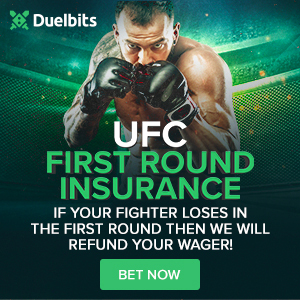 Once again proving that anything can happen when the octagon door shuts, RDA battered an overwhelmed Pettis for five gruelling rounds, taking a unanimous decision and turning the odds vigorously on their head. It was a coming of age bout for the Kings MMA product in Dallas on March 14th, 2015, producing a huge upset against Pettis to earn the title, but it wasn't the biggest of the year, that honor was saved for the heavyweight division.
Watch the UFC 185 Fight Motion highlights below, and click over to the number four on the list!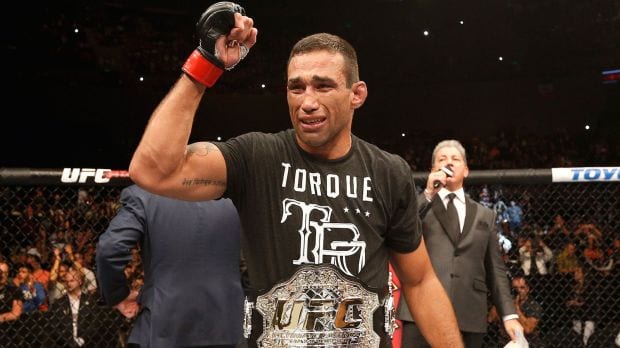 4. Fabricio Werdum (+450) def. Cain Velasquez (-443) by submission at UFC 188
Another champion stricken by multiple injuries during his reign, but still opening as a hug favorite in the spread, Cain Velasquez took on a resurgent old school and Pride FC legend Fabricio Werdum in Mexico at UFC 188. 'Vai Cavalo' rode in to the title fight with an underdog tag like few others, and faced the man being labelled the best MMA heavyweight of all time, let alone in the UFC.
The odds didn't really mean much on fight night, as a smarter Werdum bided his time, bloodied and battered velasquez on the feet, and then sunk in a fight ending guillotine choke in the third round. The home field advantage also meant squat for the Mexican ex-boss, as he quickly became dubbed the most hyped heavyweight in recent history.
His conditioning perhaps didn't help on fight night, and maybe he underestimated the older man in 'Vai Cavalo', either way, CV got added to the Brazilian's hit list along with Fedor Emelianenko, 'Big Nog' and many others.
Watch Werdum's super slo-mo win over Velasquez, and change channel to number three straight after!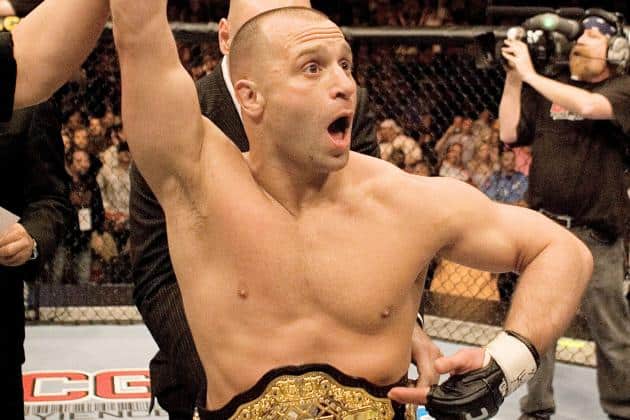 3. Matt Serra (+550) def. Georges St-Pierre (-800) by TKO at UFC 69
A massive 6-1 underdog against the dominant (even then) GSP, who himself was as high as -1300 favorite at one point, Matt Serra put on a true underdog performance at UFC 69. It was only really the start of St-Pierre's reign in UFC history, but he was nonetheless a red hot 13-1 champ, in his first title defense, and had only lost to the champ of the time Matt Hughes at this point in his career.
What happened that night remained the number one UFC title fight upset for three years, under the number two on this list came along, as Serra truly proved anything can happen on fight night. Entering the bout with a so-so 9-4 record, the Brazilian Jiu Jitsu whizz was 3-3 in his last six fights for the UFC and few expected the kid from New York to beat 'Rush', let alone knock him out.
Just over three minutes in to their 2007 bout in Texas, Serra landed a punch that wobbled the champion's legs. Following him to the mat, Serra unloaded a barrage of strikes that had St-Pierre's eyes rolling in his head. The referee had seen enough, and though he lost very convincingly in the rematch with GSP, Matt Serra destroyed the champ that night, and the bookies odds.
Many argued that Serra took away the striker in GSP and turned him in to a wrestler, relive one of the biggest upsets ever below, and jump to number two!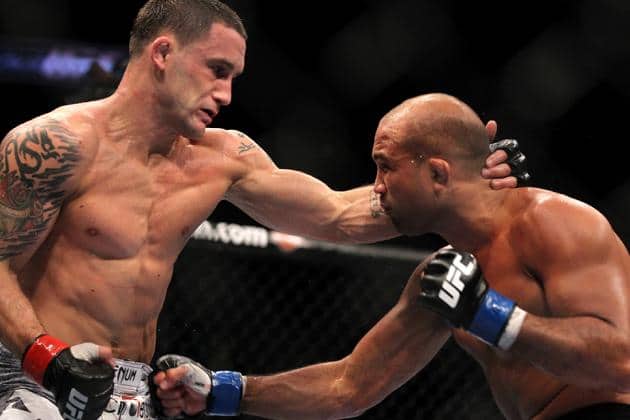 2. Frankie Edgar (+620) def. BJ Penn (-700) by decision at UFC 112
Frankie Edgar is now known for being one of the toughest, bravest and most durable fighters in the UFC. The ex-lightweight boss wasn't always as well recognized though, as we cast our minds back to a time when BJ Penn was the most dominant lightweight on the globe, and had the oddsmakers on his side in Abu Dhabi. 'The Answer' was facing a two-weight world champion on that April night in 2010, but brought with him a 12-1 record and a true will to win.
It was arguably the a close fight, without doubt the closest on the list which is mostly populated by finishes, but Edgar found a way to beat the formerly unstoppable force of 'The Prodigy'. Penn was not able to control the striking ranges because of Frankie's superior footwork, and ended up paying the price on the judge's scorecards that day.
A large bet on Edgar against Penn in their first of three meetings would have earned a healthy payout, check out these highlights of one of MMA's most likeable underdogs, and tune in t the number one on the list right after!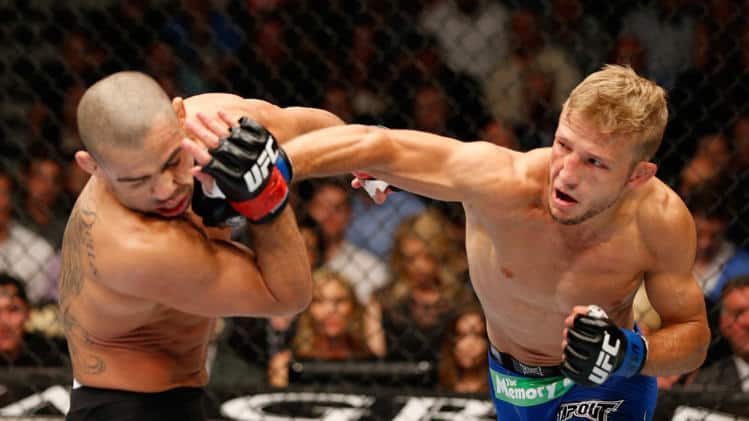 1. TJ Dillashaw (+710) def. Renan Barao (-910) by TKO at UFC 173
TJ Dillashaw's win against Renan Barao will likely be the biggest UFC title fight upset for a long time to come, possibly even forever. Odds don't come much longer than the ones 'The Viper' faced that night in May 2014, as he took on the dominant Nova Uniao bantamweight champion 'Baron'. So many factors played in to the huge gap n the spread vs. Barao, one huge sway was the fact that 'Killashaw' was moved up to the main card after Takeya Mizugaki, his original prelim opponent, was injured.
Another contributing factor to Dillashaw's underdog label was the winning streak of Barao. The guy was untouched in 33 fights over the course of nine years, and had recently beaten TJ's Team Alpha Male team mate twice in recent UFC title defenses. The stage was set, and very few picked Dillashaw to even survive, let alone have any sort of chance of victory against the streaking kingpin of the 135-pound division.
Little did anyone know that 'The Viper' had the goods, and he delivered them straight to the jaw of the champ that night. Snatching Barao's belt with a dramatic fifth round TKO after a dominant performance, Dillashaw quickly became the feel good story of the year and cemented his name in the history books as the winner of the biggest UFC title fight upset of all time.
The rematch goes down at UFC On FOX 16 this weekend, so tune in to see if it was fluke, or if 'Killashaw' can take out Barao once again!
Check out the full fight video of Dillashaw vs. Barao below, and skip to the next page for the honorable mentions!
Honorable mentions list
Frank Mir (+300) against Antonio Rodrigo Nogueira at UFC 92
Tim Sylvia (+335) against Andrei Arlovski at UFC 59
Forrest Griffin (+265) against Rampage Jackson at UFC 86
Frankie Edgar (+248) in the rematch with BJ Penn at UFC 118
Tim Sylvia (+225) in the rematch with Andrei Arlovski at UFC 61
Chris Weidman (+210) against Anderson Silva at UFC 162
Thanks for reading, I hope you've enjoyed reliving the Five Biggest Upsets In UFC Title Fight History, stick with us here at LowKickMMA for another stacked UFC title fight week!