Demetrious Johnson agrees to face YouTuber Bradley Martyn according to Brendan Schaub: 'It's not going to go well'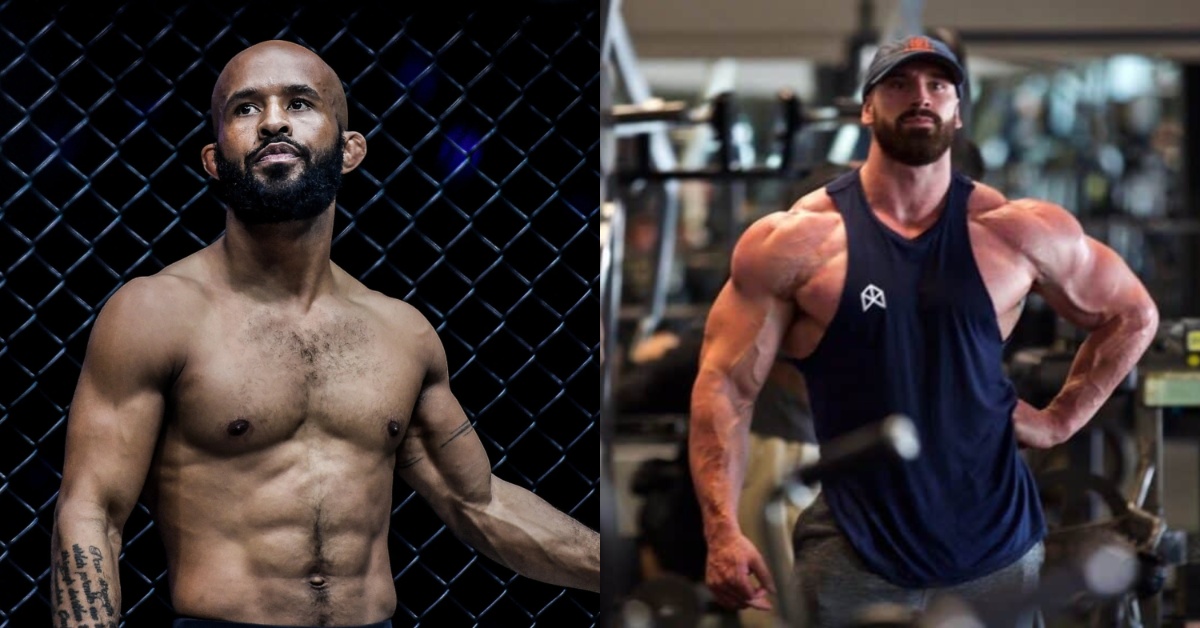 Former UFC heavyweight, Brendan Schaub claims that Demetrious Johnson is down to fight YouTuber who claimed he could beat him in a 'street fight'.
Podcast host and fitness YouTuber, Bradley Martyn recently grabbed the attention of the combat sports community. Several clips of his podcast have made the rounds in which he asks several fighters, including Nate Diaz, if they think they 'could take him in a street fight.'
To his credit, Martyn is a very big man standing at least 6'2, weighs '260lbs' and boasts some very impressive strength feats. This would probably be enough to fend off your average man, but of course not a professional fighter.
Like many uninitiated, Martyn has a brash confidence about him and assumes that because of his size he automatically possesses the upper hand.
During a recent podcast in which he was joined by fighter turned podcaster, Schaub, the subject was again brought up. Schaub used the example of former UFC flyweight champion and reigning flyweight champion, Johnson.
Schaub explained that Johnson, who probably walks around the 150lb mark while standing at 5'3 would still easily beat Martyn, and could hurt him very badly while doing so. Martyn arrogantly disagree with the idea.
Demetrious Johnson agrees to face YouTuber
In a follow up podcast, Schaub said he had spoken to Johsnon and that the 36-year-old was down to square of with Martyn.
I think the clip of us on twitter is over eight million views now of me saying that mighty mouse can beat you up," said Schaub. Now little up on that, i spoke to mighty mouse yesterday because he reposted the clip.
"So I told mighty mouse, 'good dude'" Schaub said in reference to Martyn. "He's [Johnson] like 'yeah no doubt, but tell him I'm down- it's not going to go well.'
"He [Johnson] said 'I'm going on vacation, so lets figure it out and ill come to LA – let me know'."
How will it go between Demetrious Johnson and Bradley Martyn?