Ex-UFC standout Darren Till believes McGregor's days of fighting are over: 'Conor's never coming back'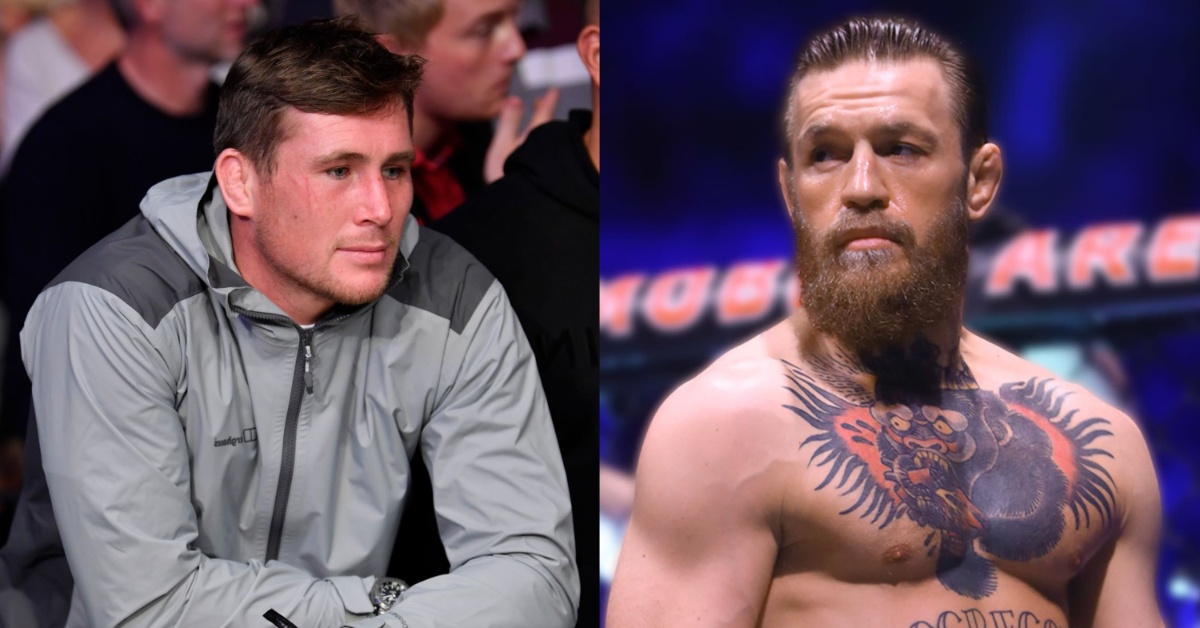 Darren Till doesn't see Conor McGregor ever returning to the Octagon.
Despite sitting on the shelf for more than two years, Conor McGregor has continued to dominate the headlines thanks to his never-ending string of callouts and confusing voice notes on X (formerly Twitter). The Irishman has remained insistent that his return would come at the final UFC pay-per-view of the year, but new reports, and comments from the man himself, have seemingly ruled out that possibility.
Still, McGregor insists that a UFC return is imminent while many fight fans and fighters feel like all of the former two-division champ's competitive juices have evaporated.
In a recent interview, ex-UFC standout Darren Till suggested that Conor McGregor is done in UFC and simply can't come to terms with the fact that his days as an elite mixed martial artist are behind him.
"Conor's never coming back, in my opinion," Till told SportsLens. "Conor's struggling to let go. He doesn't want to let it go. But it's time to let go. He's older, he doesn't train like he used to. He's got the money and his beautiful kids, and the only problem is that he just does not want to let it go. There's going to come a day where he realizes he's fighting with himself and has to let go.
"Every recording on Twitter he's just drunk as f*ck and I'm just crying my eyes out laughing at him. It will take him a while, but he'll find his peace. My opinion of Conor is you have to respect what he's done, but it's time to let go. He's struggling to let go" (h/t MMA Fighting).
However, Till does believe it's possible that Conor McGregor will prove him wrong make a comeback at some point.
"Maybe he's not [struggling to let go]," Till said. "Maybe he's going to come back and prove us all wrong. He might just not be ready in terms of testing or he just wants to keep his name out there and he's thinking in terms of next year. It's tough to know. He's a smarter businessman than most, so you have to trust what he's doing."
Only time will tell if Till's theory about Conor McGregor proves to be true.
Darren Till is Ready to Step Inside the Squared Circle
After dropping five of his last six bouts inside the Octagon, Darren Till was granted his release from the UFC in February to pursue other avenues outside of the Octagon. Till is yet to sign on the dotted line, but the former middleweight standout is chomping at the bit to get back to work, setting his sights on a potential boxing match with a bevy of top-tier talent.
Recently, Till accepted a challenge from BKFC star 'Platinum' Mike Perry to compete on Misfits Boxing's 'The PRIME Card' on October 14. If that fight doesn't work out, Till is happy to strap on the eight-ounce gloves for any influencer looking to test their mettle against a legitimate fighter.
"I need to fight now. I'm so ready to fight," Till said. "I've put a lot of time and effort and hard work in. As you can see, my shape has changed considerably this year. I've really dedicated myself this year, I really have. I just can't wait to fight now. Mike Perry, Logan Paul, Dillon Danis, Jake Paul, Nate Diaz. Any f*cking one, any f*cking time. I'm ready.
"As always they can say you got beat in your last fight or whatever, but I've always showed up and I've always fought, injuries or not. I'm just so ready for it. I'm feeling powerful and big, so I probably need to trim up a little bit, but I'm good and I'm confident. I just want to get some sparring done and then get in there and just savagely beat someone or savagely get beaten myself! So what!"