Darren Till accepts 'Platinum' Mike Perry's challenge to fight on 'The PRIME Card' this fall: 'Let's go'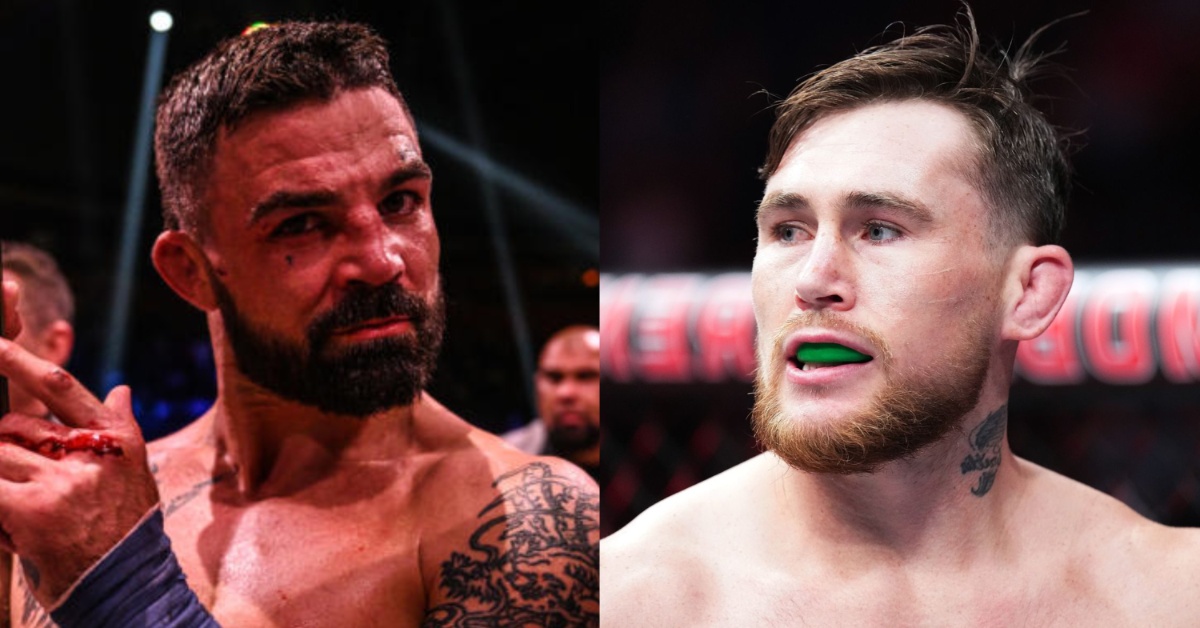 Darren Till is ready to step inside the squared circle for a crossover clash with fellow former UFC standout, 'Platinum' Mike Perry.
Perry has been calling for a fight with Till ever since a 2018 sparring match put the pair at odds with one another, but Till appears to finally be ready to sign on the dotted line.
On Tuesday, Perry revealed himself to be the official backup for the highly anticipated grudge match between social media sensation Logan Paul and BJJ specialist Dillon Danis. However, Perry is more than open to strapping on the eight-ounce gloves for a guaranteed spot on the card, so long as it means finally getting his hands on Darren Till.
"I've been calling [Till] out for bare-knuckle, Perry said in an interview with Jamal Niaz. "Bare Knuckle's been trying to get that, but I'm already here in England. I was talking bout Anthony Taylor talking sh*t on Twitter and Darren Till, we can put the gloves on since you're scared to do it bare-knuckle. I'll knock you out with eight-ounce gloves on. 
"I'll be ready to fight. I'm training. I'll be a stand-in. They gotta pay me regardless. I'm here for a check and that could get a lot bigger if I'll be fighting on the card. That card could get a lot bigger if I'm fighting on the card, especially with a name like Darren Till" (h/t MiddleEasy).
Darren Till is Ready to Settle Things with Mike Perry in the Squared Circle
Shortly after, Perry reposted the interview and tagged Darren Till, asking if 'The Gorilla' was up for a fight. It didn't take long for Till to respond, accepting the challenge laid down by the BKFC star.
"I say yes let's go," Till wrote in response.
Darren Till walked away from the UFC after dropping five of his last six fights inside the Octagon. 'The Gorilla' has expressed interest in re-signing with the promotion in the future, but perhaps he'll settle a little business with Mike Perry first.
"I'm sure I could go in there and f*ck Mike Perry up, as we were meant to fight," Till told MMA Junkie back in March. "Make a bit of money, get the body healthy, and whether the UFC like it or not, get back to the UFC. That's still my main focus. They're going to approach me, but if they are going to approach me, don't waste my time. Offer me something astronomical. Otherwise, nope. I don't need it."
One way or another, Mike Perry will be in Manchester on October 14 as Misfits Boxing presents 'The PRIME Card' on pay-per-view. The event will feature co-headlining bouts, the first being the aforementioned scrap between Logan Paul and Dillon Danis. In the main event of the evening, UK-based social media star KSI will return to the ring for a showdown with undefeated pro boxer, Tommy Fury.
Would you like to see Mike Perry and Darren Till added to the festivities this fall?