Daniel Cormier responds to fans questioning if he should commentate Jones vs. Gane: "Any other fights you want me off?"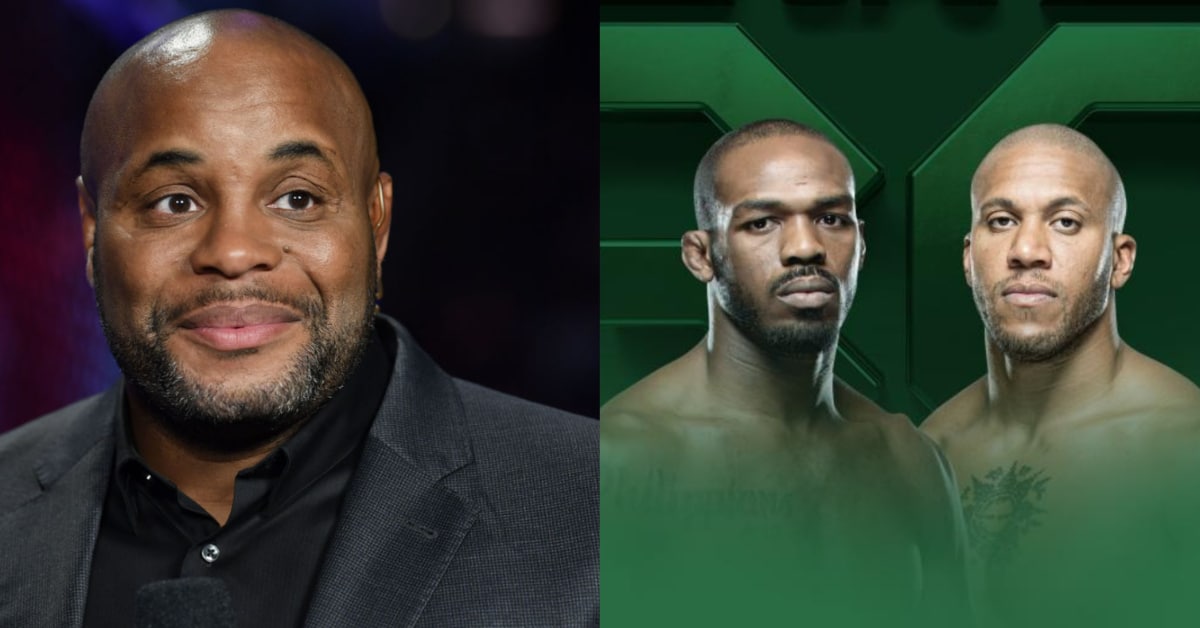 Daniel Cormier has taken to Twitter to respond to fans that have requested he takes the night off from commentating the title fight between Jon Jones and Cyril Gane.
On March 4th at the T-Mobile Arena in Las Vegas, Jon "Bones" Jones (26-1) returns to fight Cyril Gane (11-1) for the vacant UFC Heavyweight title.
Due to Francis Ngannou being released from the UFC after unsuccessful contract negotiations, the heavyweight strap was vacated and is up for grabs at UFC 285.
Jon Jones is widely known as one of the greatest mixed martial artists of all time but has not been in action in the UFC since February of 2020, when he was victorious over Dominick Reyes via Unanimous Decision.
His opponent, Cyril Gane, is fresh off a victory where he knocked out Tai Tuivasa at UFC Paris. Gane has only 1 blemish on his UFC record, and that defeat came at the hands of the former champ, Francis Ngannou.
Daniel Cormier Fires Back at fan Regarding Commentating Jones vs. Gane
As many MMA fans know, Daniel Cormier and Jon Jones' stories are deeply intertwined as the two once rivaled each other in the UFC Light Heavyweight division. One fan on Twitter requested that "DC" should not commentate the upcoming Jones vs. Gane fight, and Cormier responded starkly:
Daniel Cormier was not present at the commentator's table for this past Saturday's UFC 284 super-fight between Islam Makhachev and Alexander Volkanovski. Due to the history between Cormier and Jones, fans seem like they would prefer DC to sit this card out as well.
Jon Jones on the possibility of Cormier commentating the Fight
In their storied careers, Jon Jones and Daniel Cormier met twice in the octagon: first Jones defeated Cormier at UFC 182 in 2015, and next a no contest (due to a Jones failed drug test) at UFC 214 in 2017.
Jones seems to be indifferent about the possibility of Cormier calling the fight at UFC 285. In an interview with Sports Illustrated, Jones explained:
"I'm not competing against Daniel Cormier. I've already beat him twice. I'm really happy for Daniel Cormier. I love what he's done in his life with his wrestling and broadcasting. I think it's awesome when a fighter can retire and use his voice and intelligence to do something that he loves, so I've got nothing but respect for Daniel Cormier."- (h/t bjpenn.com)
Do you think the history between Daniel Cormier and Jon Jones should disqualify DC from commentating the fight?