Dillon Danis forced to pay $100,000 'pull-out clause' if he withdraws from Logan Paul fight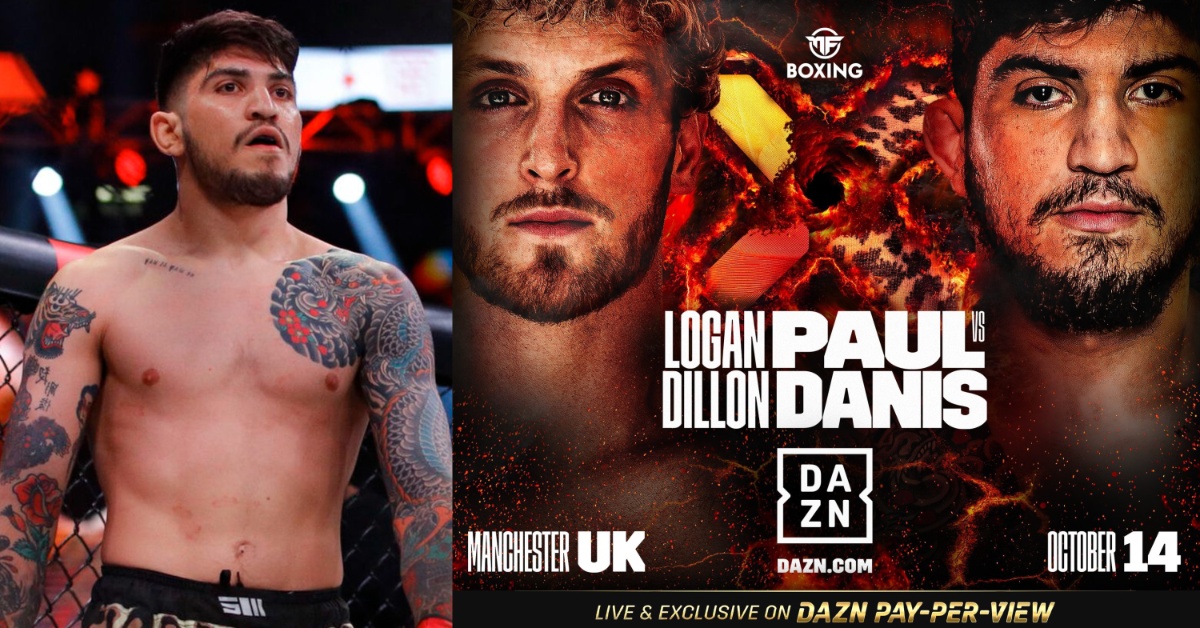 It will cost embattled BJJ standout Dillon Danis a pretty penny if he decides to back out of his October boxing match with social media star Logan Paul.
On Tuesday, the elder Paul brother revealed that he would be featured in the co-main event of an upcoming Misfits boxing card at the AO Arena in Manchester, England. The WWE Superstar is scheduled to take on perhaps the most disliked man in mixed martial arts, Dillon Danis, as part of 'The PRIME Card' which will be headlined by a fight between KSI and Tommy Fury.
From the very second that the bout was announced, fans were immediately skeptical as to whether or not the fight would even come to fruition. Dillon Danis has regularly teased fights and called out fighters on social media, but has declined to actually step inside the ring or a cage to back up his words. Earlier this year, Danis was scheduled to scrap with KSI, but he pulled out one week before fight night.
Revealing details about the fight on the IMPAULSIVE podcast, Logan Paul confirmed that there is a "pull-out clause" in the contract forcing Danis to pony up $100,000 should be back out of the bout without a legitimate reason.
"I'm convinced he's not going to show up," Paul said. "The clause is this: If he pulls out because of some sort of injury that he fakes, a doctor of our choosing has to verify the injury. And then if he is indeed faking it, he has to pay $100,000. There is a pull-out clause."
Dillon Danis has not competed since 2019 when he scored his second-straight first-round submission victory under the Bellator MMA banner. Despite the lack of action, Danis has still managed to establish himself as one of the most obnoxious personalities in combat sports thanks to his often ridiculous call-outs online. Unfortunately, being a keyboard warrior doesn't pay the bills for most people.
"He's broke," Paul said. "This guy sucks. He's a parasite of the MMA and combat world. That's why I took the fight initially. If he does show up, I get to be the one. I get to be the one to take an eraser and remove him from existence. His name will never be uttered again. He'll die that night, twice."
Chances are, Dillon Danis doesn't have the kind of coin he would need to comfortably back out of the bout, but fans, and even Logan Paul, will likely remain skeptical until he is actually standing inside the ring with a pair of eight-ounce gloves on.