Video – Conor McGregor growls at UFC rival Michael Chandler during face off: 'I wish it was right now'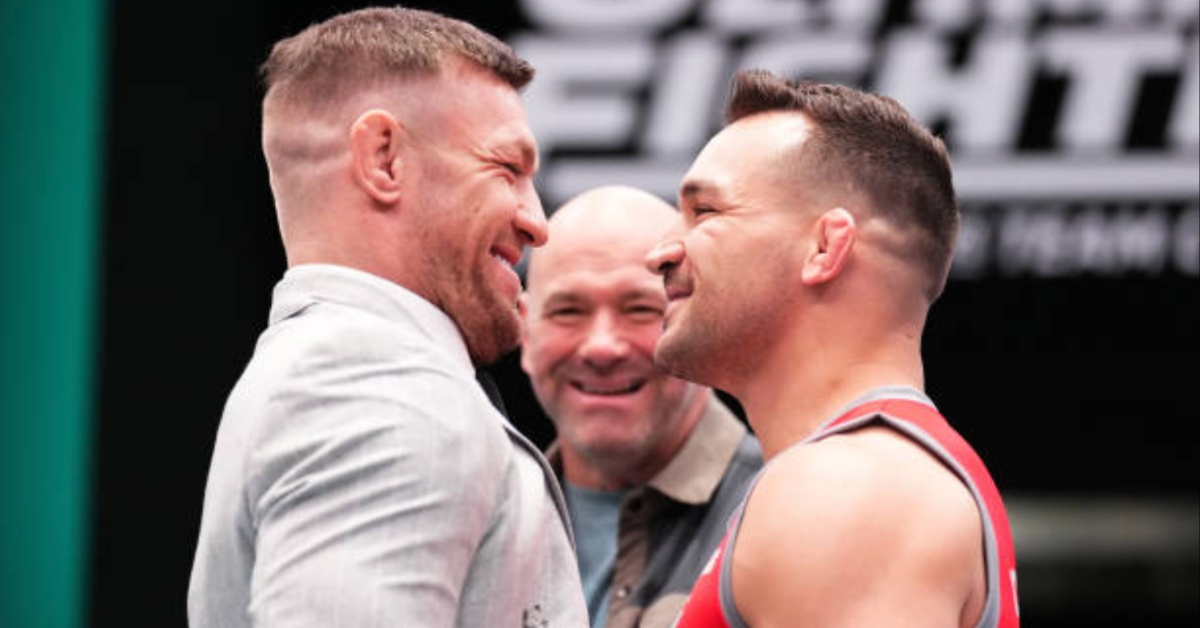 Still yet to officially book a planned return to the Octagon against Michael Chandler, former two-weight UFC champion, Conor McGregor has certainly upped the intensity of his rivalry with the former – growling at him during a tense face-off in their reality television finale of The Ultimate FIghter 31.
McGregor, a former undisputed lightweight and featherweight titleholder under the banner of the UFC, has been sidelined since he fractured his left tibia and fibula in a opening round doctor's stoppage TKO loss to Dustin Poirier at UFC 264 back in July 2021.
As for Chandler, the former three-time Bellator MMA lightweight champion has yet to make his return to action since himself suffering a loss to Lafayette native, Poirier back in November of last year at Madison Square Garden, suffering a third round rear-naked choke submission loss.
And despite the fact he has yet to book an official return against Chandler at the welterweight limit under the UFC banner, McGregor recently claimed he would be fighting the Kill Cliff FC staple in December – potentially at a final UFC 296 event for the Dana White-led organization. 
Conor McGregor growls at Michael Chandler during bizarre face off at TUF 31
Seeing Straight Blast Gym teammate, Brad Katona earn a spot in TUF 31 finale later this week at UFC 292, McGregor engaged in a face-off with the aforenoted, Chandler – with fans questioning a gritting of teeth and growl aimed toward the lightweight veteran.
"This is the biggest comeback in sports history," Conor McGregor said. "You know, what I came through – what I've attained. I'm very excited for it and I'm very confident for it. I look forward to the fight – I wish it was right now."
Prior to his doctor's stoppage TKO loss to Poirier, McGregor suffered his first professional knockout loss in mixed martial arts in a lightweight rematch against the Louisana native back in January of that year in Abu Dhabi, UAE. 
Are you excited to see Conor McGregor fight Michael Chandler?