Michael Chandler hints at impending announcement of UFC fight with rival Conor McGregor: 'Big day'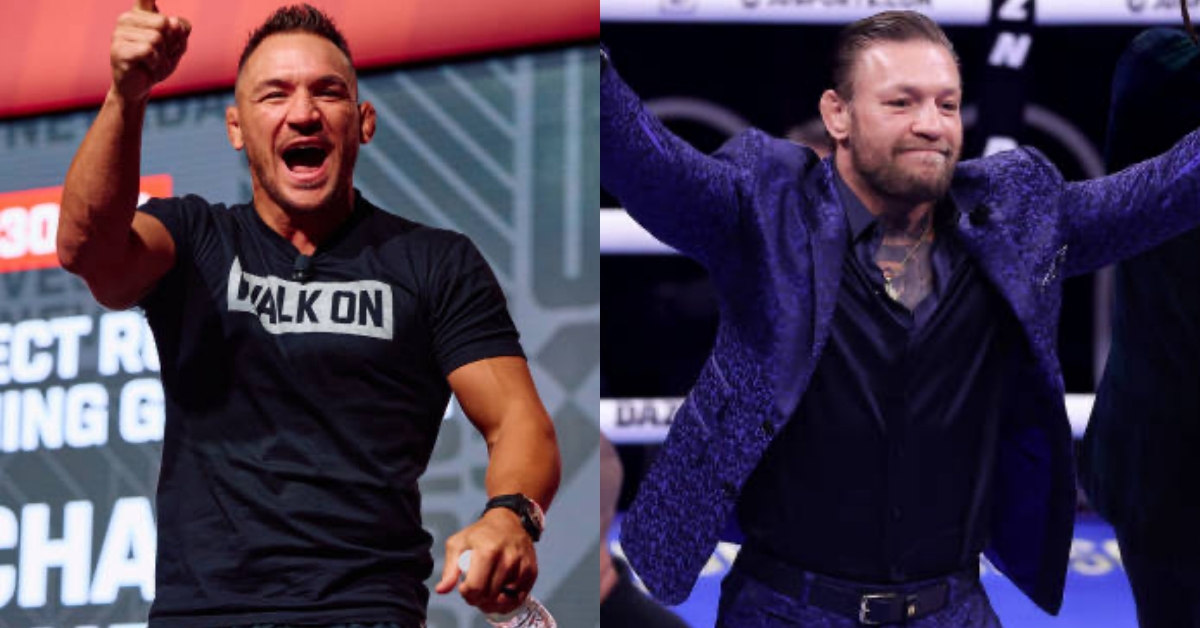 Following recent claims over the weekend from ex-two-weight champion, Conor McGregor that he is slated to make his return to the Octagon in December to take on Michael Chandler, the latter has now revealed that a date for their long-awaited tangle could "possibly" be announced today.
McGregor, a former undisputed lightweight and featherweight champion, appeared at The O2 Arena over the weekend in London, England, where he sponsored the heavyweight headliner between former world champion, Anthony Joshua, and Finnish contender, Robert Helenius.
And prior to Joshua'a thunderous KO win over Helenius in the capital, Dublin striker, McGregor splurted out a plan for a three-fight series in the near future – confirming a December return against Chandler, before he would then chase a BMF title against Justin Gaethje, and trilogy with Nate Diaz. 
Sidelined since fracturing his left tibia and fibula in July 2021 rubber match with common-foe, Dustin Poirier, McGregor has served as an opposing coach on The Ultimate Fighter 31 this year, taking on Chandler.
Michael Chandler hints at announcement of fight with Conor McGregor
And with the duo still expected to fight at the welterweight limit, according to UFC president, Dana White, Chandler has now claimed that there's a certain possibility that a long-awaited announcement regarding a bout between himself and McGregor could hit the press as soon as tonight.
"Headed to Bristol, CT (Connecticut) now," Michael Chandler posted on his official X account overnight. "Big day at @espn HQ tomorrow – a few shows to talk about #tuf31 and the fight between Conor (McGregor) and I."
Furthermore, when a platform user questioned if a date for a pairing between himself and McGregor could be announced tomorrow, Chandler replied, "possibly".
Sidelined himself since he featured back in November of last year at Madison Square Garden, Chandler suffered a third round rear-naked choke loss to the aforenoted, Poirier on the main card of UFC 281.
Do you think Conor McGregor fights Michael Chandler in December?