Alex Pereira racially-profiled by Walmart walker, Israel Adesanya reacts: 'I wish the guy tried'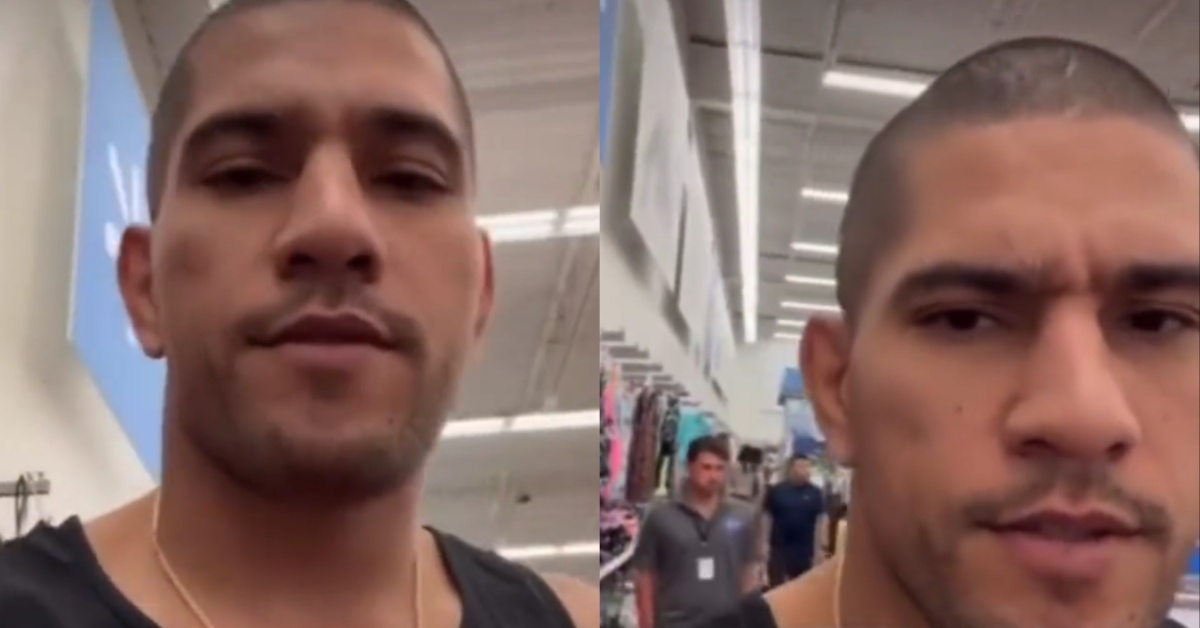 Ex-UFC middleweight world champion Alex Pereira found himself being racially profiled during a recent trip to America's favorite superstore, Walmart.
In a video clip shared on social media, which you can see below, Pereira can be seen casually walking through the store. It all looks relatively innocent until he pans up with his phone, giving us a shot of what's behind him. It's then that we can clearly see a store employee tailing 'Poatan' as he walks the aisles. Clearly, this employee had no idea who he was monitoring.
"I'm here at Walmart, and some guys are following me around, man. Get away from me, man," Pereira said, as translated by Bloody Elbow. "Watch this. I'm going to make a turn here. (Pereira makes a turn and reveals that the man is still behind him.) See?"
Regularly referred to as Walmart walkers, these employees are specifically hired to walk the store in an attempt to spot shoplifters. However, many of them have been accused of picking their targets through racial profiling, something it seems even Israel Adesanya has experienced, as evidenced by his response to Alex Pereira's footage.
"Lol, I wish the guy tried Alex. They follow me in shops for different reasons now," Adesanya commented on Twitter. "Still, yuck this!"
What's Next for Alex Pereira and Israel Adesanya?
Despite years of animosity aimed at one another, Alex Pereira and Israel Adesanya have seemingly walked through the fire and come out the other end as friends. Well, as friendly as two guys can be after knocking each other unconscious.
After scoring back-to-back wins against 'The Last Stylebender' under the GLORY Kickboxing banner, Alex Pereira followed Adesanya into the Octagon, challenging him for the middleweight championship at UFC 281. Pereira shocked the world, scoring a fifth-round TKO to capture his first UFC title. Five months later, he would hand it right back, suffering a second-round knockout in their UFC 287 rematch. With the fighters sitting at 1-1 inside the Octagon, many fans assumed the pair would complete the trilogy, but for now, the two long-time foes are moving on to other challenges.
Alex Pereira will make his light heavyweight debut at UFC 291 on July 29, squaring off with former 205-pound champion Jan Blachowicz. A win will likely secure him a title fight with the division's reigning champion, Jamahal Hill.
As for Adesanya, the two-time champ is a few days away from finding out who his next opponent will be. Former middleweight king Robert Whittaker will return for a title eliminator against rising contender Dricus Du Plessis. The bout is scheduled to go down at UFC 290 on July 8, with the winner receiving a shot at the 185-pound crown.