Robert Whittaker refuses to look past Dricus Du Plessis in UFC 290 title eliminator: 'He's too dangerous'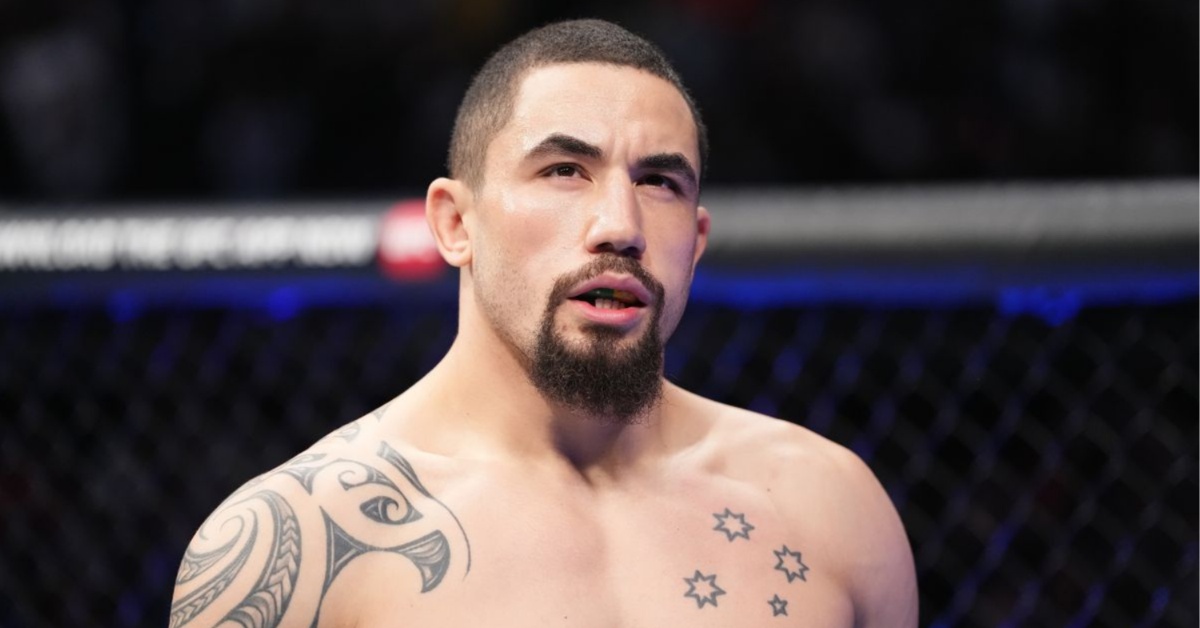 Robert Whittaker refuses to look past his next opponent.
On July 8, 'The Reaper' will return to the Octagon for a middleweight title eliminator against rising contender Dricus Du Plessis at UFC 290. Robert Whittaker is set to walk into the matchup as an overwhelming favorite, with sportsbooks having him listed as a 4-to-1 favorite. Much of that is due to the fact that Du Plessis has never fought someone as skilled as Whittaker. That matched with a penchant for gassing out early, it's understandable why fans and fighters are already discrediting 'Stillknocks' as a viable contender.
But Robert Whittaker refuses to see things that way. In fact, he believes Dricus Du Plessis has found success in recent years due to being continually disrespected and overlooked, a mistake 'The Reaper' has no intentions of duplicating.
"I guess if fights were won on paper, the entire sport would be very different," Whittaker said recently on the promotion's UFC Vegas 75 post-fight show when asked about Du Plessis. "And I understand that's not how fights are won. I understand the threat that Dricus can bring to the table and bring to me moving forward, to trying to achieve what I want.
"I do believe that is one of the major reasons why Dricus has had the success he's had because he's going up against these dudes, and these guys are not giving him his credit. They're not giving the respect his skill set deserves. I fully understand that I have bled and sweat and trained my butt off to take the war to him come UFC 290" (h/t MMA Fighting).
Robert Whittaker Ready to Show Off the Next Evolution of His Game Against Dricus Du Plessis
Robert Whittaker finds himself in a difficult position heading into International Fight Week. 'The Reaper' has dispatched practically every fighter in the middleweight division, with one glaring exception; Israel Adesanya. Despite back-to-back losses against 'The Last Stylebender,' Whittaker is confident that his evolution in recent years will not only move him past Dricus Du Plessis but back to the top of the 185-pound division.
"I think that's why you see improvement in my game throughout the years and throughout my fights. Every fight, I believe, you're seeing a new window into my game, into what I'm trying to bring," Whittaker said.
"You're seeing new skill sets and skills sets that I previously had better than the last time, and that's because I'm always trying new things, I'm always trying to better the next skill set. I'm doing lots of grappling, I'm doing lots of wrestling, I'm trying to switch up my boxing, and that's what I believe takes me to new levels, and Dricus is going to see a new level once again."
Dricus Du Plessis has earned five-straight wins inside the Octagon, with four of those victories coming by way of a finish. Despite the impressive run that has landed him in the No. 5 spot on the middleweight rankings, 'Stillknocks' has failed to garner the respect of a top contender.
"I definitely am not looking past Dricus. He's too dangerous, and the fight has too much gravity in July, and all my focus and attention, and dedication is going into July. But I'll tell you one thing: If I'm healthy and able, I will take a fight," Whittaker said.
"At any date, any time. I'll take a fight two days after July if I'm healthy and able. So yeah, let's get through July, and yeah, I'm in the fight game, you know? I'm in the business."