2016 has already proven to be a monumental year for the world's largest mixed martial arts promotion, as the UFC has truly produced a plethora of exciting fights and star-studded cards thus far.
Luckily for fight fans, the year is far from over, and it appears as if the UFC doesn't plan on slowing down the action anytime soon.
With two of the biggest fight cards in promotional history likely looming on the horizon in UFC 200 set for July 9 and UFC 205 from New York set for November 12, fans will continue to be bombarded with some of the sport's best possible fights.
With that being said, let's take a closer look at 10 of the craziest, most exciting, and potential fights that will close out the year: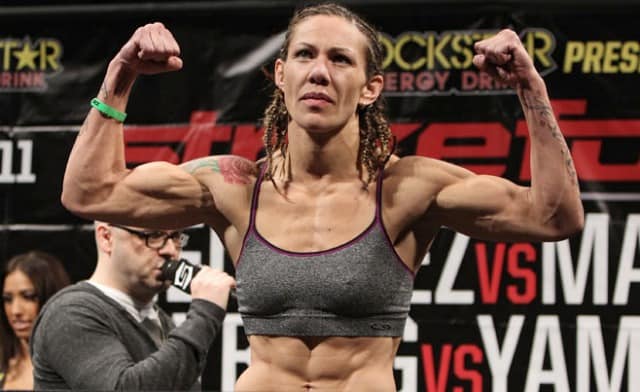 Cris "Cyborg" Justino vs. Leslie Smith – UFC 198
After years of rumors, speculation, and endless talk, Invicta FC featherweight champion Cris "Cyborg" Justino will finally make her highly anticipated Octagon debut at May 14's UFC 198 from her home of Curitiba, Brazil.
Although it won't be a super fight opposite fallen champion Ronda Rousey, "Cyborg's" debut will be monumental nonetheless, as she'll take on Leslie Smith in a catchweight bout at 140 pounds, five pounds above the bantamweight limit.
Smith is currently 2-1 in the UFC with one stoppage victory.
The Brazilian slugger Justino has been scoring highlight reel victories for years, and it's finally time to see if she can do it on the biggest stage.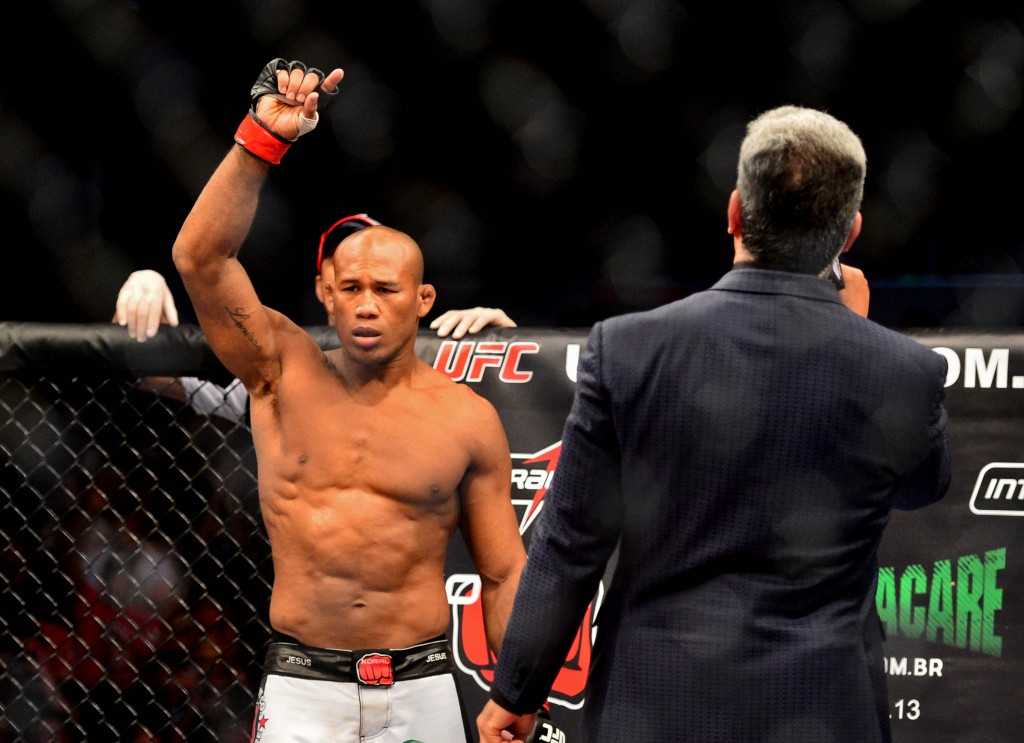 Ronald "Jacare" Souza vs. Vitor Belfort – UFC 198
The UFC's 185-pound division has arguably never been more exciting, and two of the division's top Brazilian contenders will face off in what could be deemed a title eliminator bout at May 14's UFC 198 from Brazil.
No. 2-ranked Ronaldo "Jacare" Souza will face off with controversial legend No. 3-ranked Vitor "The Phenom" Belfort.
"Jacare" has finished four out of his five UFC wins since entering the promotion back in 2013, but he's also coming off of a somewhat questionable decision loss to Yoel Romero at last December's UFC 194.
Belfort, on the other hand, is coming off of a vintage head kick knockout over aging veteran Dan Henderson.
Having two explosive top contenders face off in front of their home country should provide some massive fireworks.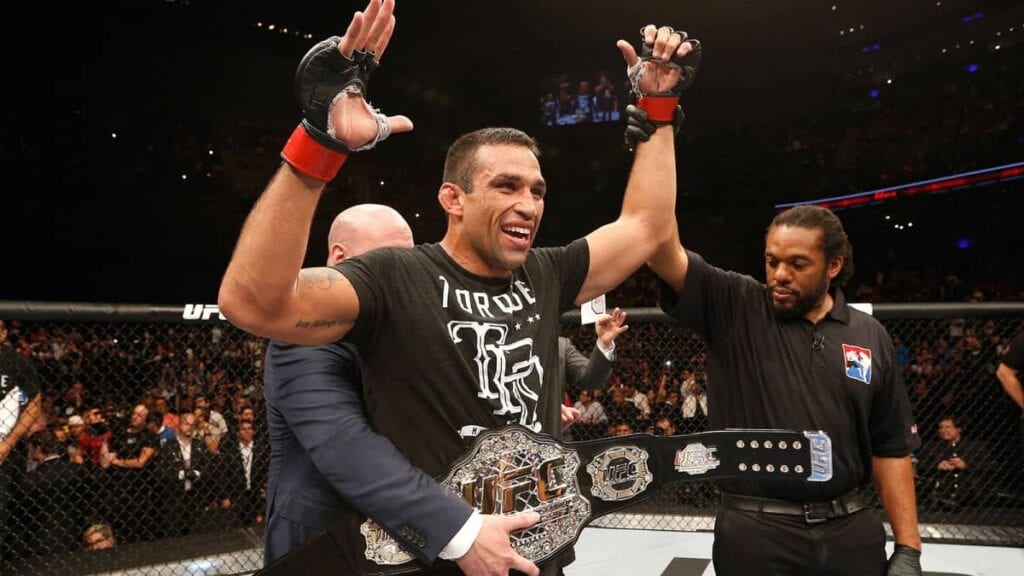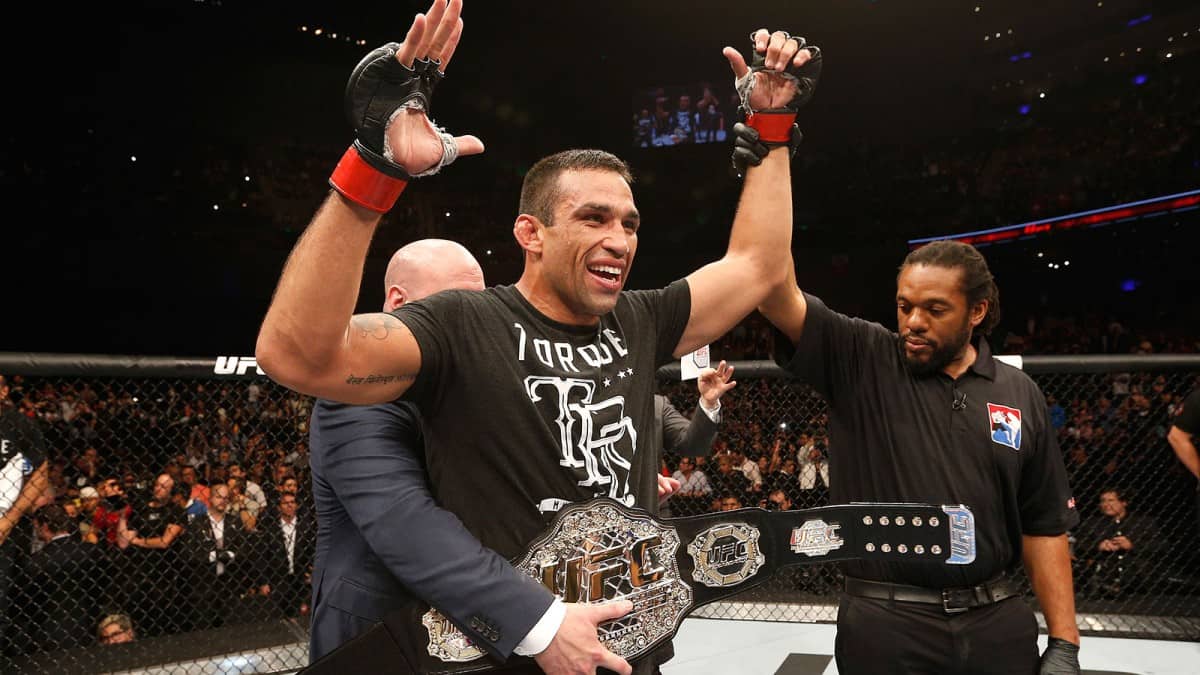 Fabricio Werdum vs. Stipe Miocic – UFC 198
As you can already tell, UFC 198 has a stacked lineup, and a stacked lineup that runs all through until the main event.
The card is set to be headlined by Brazilian heavyweight champion Fabricio "Vai Cavalo" Werdum making his first defense against surging contender Stipe Miocic.
Werdum, a decorated submission artist and a legend of the heavyweight division, has looked rejuvenated since making his return to the UFC in 2012, winning six straight bouts including four by way of finish.
That streak was capped off by an impressive upset victory over Cain Velasquez last June to secure the title.
Miocic should provide a very unique challenge to Werdum, as the Croatian has shown solid wrestling, crisp boxing, and tip top conditioning. He's also won five out of his last six bouts and is coming off of back to back finishes over Mark Hunt and Andrei Arlovski.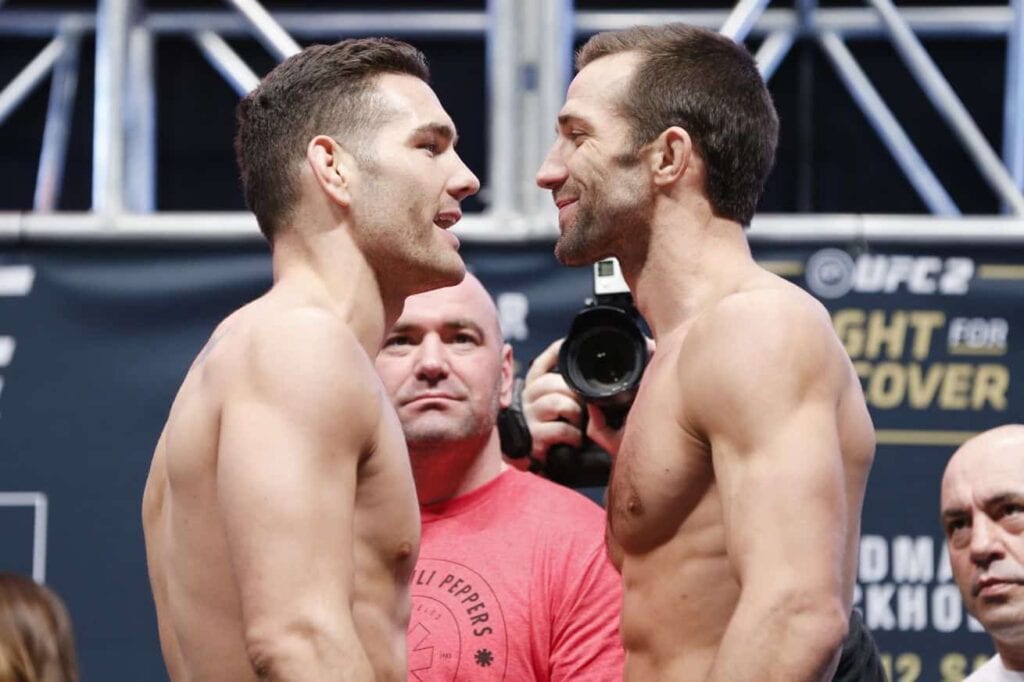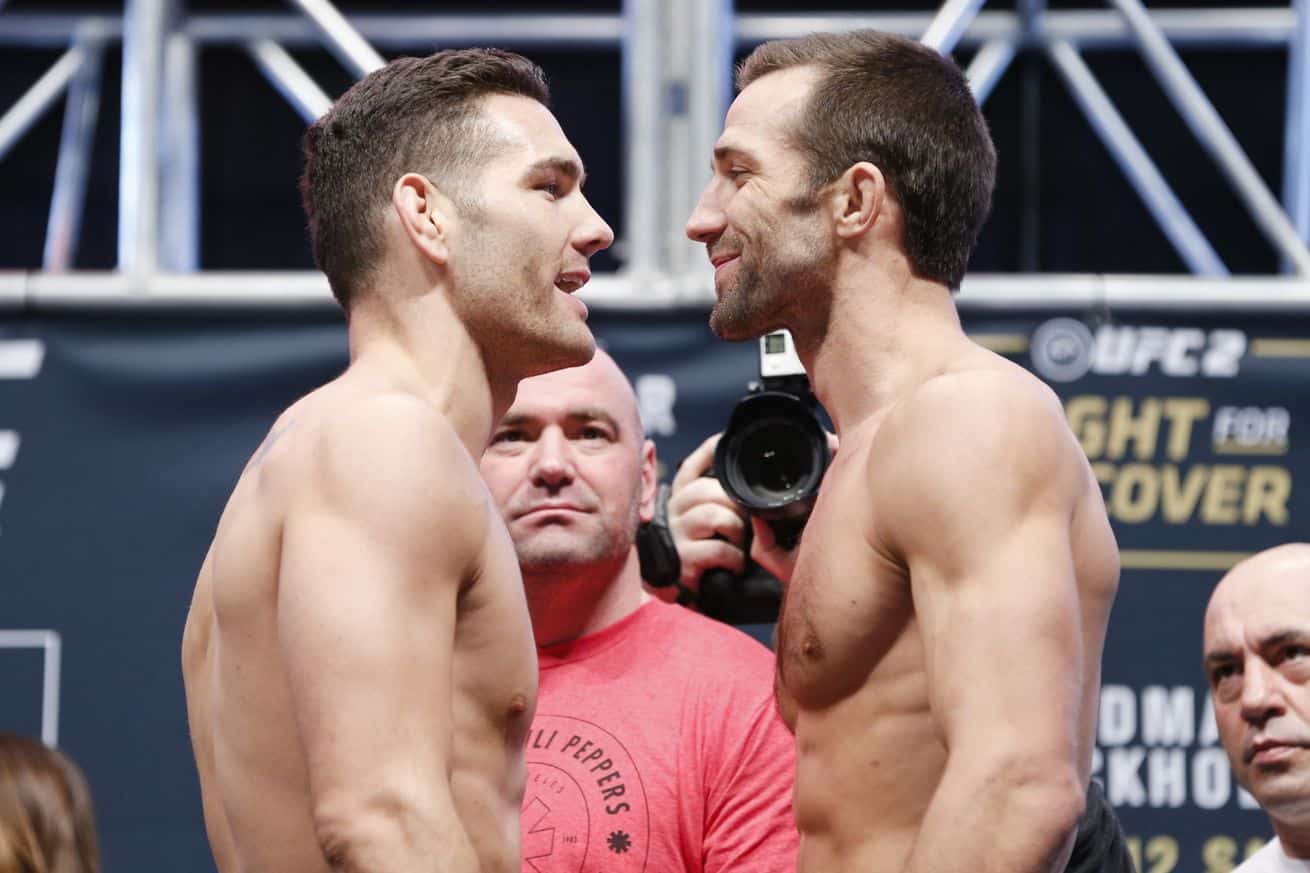 Luke Rockhold vs. Chris Weidman II – UFC 199
At the forefront of the middleweight division stand champion Luke Rockhold and former champion Chris Weidman, two of the most well-rounded fighters in the sport today.
The two men previously met at last December's UFC 194 in a bout that many had a tough time predicting.
In the opening rounds of the fight, the two appeared to be somewhat evenly matched, but an ill-advised spinning kick attempt from Weidman later changed the contest for good.
Rockhold was able to drag the action to the canvas where he unleashed a brutal amount of ground and pound until the referee called off the fight in round four, announcing "Rocky" as the new king of the 185-pounders.
In the aftermath of the clash, Weidman cited an injury and lack of mental focus for his performance, while Rockhold obviously feels as if he's simply the better fighter.
Will the outcome change when the two rematch at June 4's UFC 199?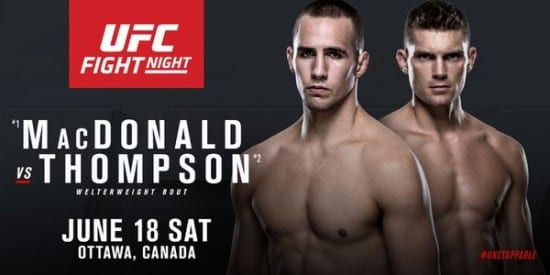 Rory MacDonald vs. Stephen Thompson – UFC Fight Night 89
In today's day and age where selling a fight is most important, it's rare that we see the top two talents in a division battle it out to see who really deserves the next shot at gold.
Fortunately for fight fans, however, that's exactly what we'll get in the main event of June 18's UFC Fight Night 89 when No. 1-ranked welterweight and former title challenger Rory "Red King" MacDonald meets the streaking No. 2-ranked Stephen "Wonderboy" Thompson.
The 26-year-old MacDonald has been out of action since a brutal five-round title fight with Robbie Lawler last July, but he's consistently proven himself as one of the top competitors at 170 pounds.
Thompson, on the other hand, may have a case to be known as the best pure striker in MMA, and he's continued to put his talents on full display, recently steamrolling former champion Johny Hendricks last February.
When the two meet in Canada in June, fans we'll be treated to a contest between two ultra-exciting fighters squaring off for a title shot that appears to be looming in the balance.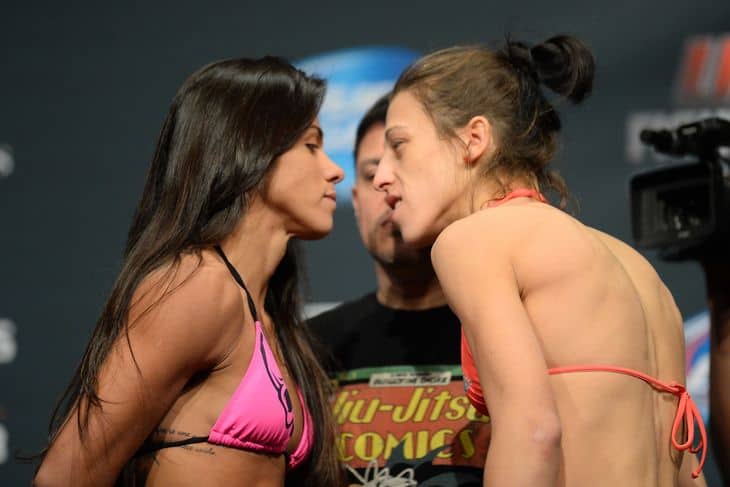 Joanna Jedrzeczyk vs. Claudia Gadelha – TUF Finale
Since securing the UFC women's strawweight title at March 2015's UFC 185, Joanna Jedrzeczyk has become a dominant force and a rising star in the fight game, having defended her strap twice.
Prior to earning her title shot, however, the Polish striker took on Claudia Gadelha in December 2014 in a back and forth bout in which she came out on top with a somewhat controversial decision victory.
Ever since, the two females have brewed up quite a rivalry with an inevitable rematch waiting in the wings.
Both ladies are currently coaching opposite each other on season 23 of The Ultimate Fighter (TUF), and they will rematch at the show's finale on July 8, 2016.
Jedrzeczyk has been on a tear as of late, consistently displaying her world class striking background, but Gadelha has also proven to be amongst the division's elite, making the rematch a must-see bout.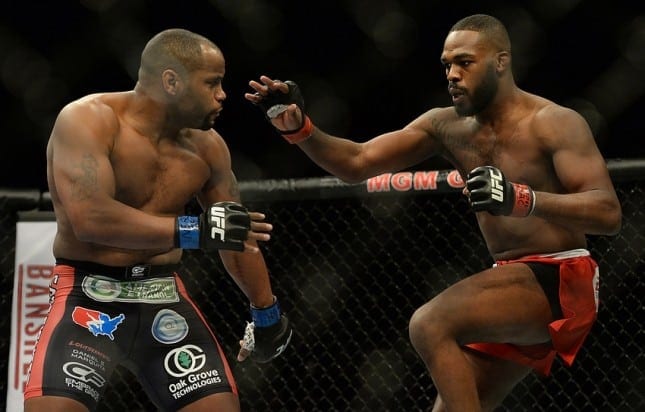 Daniel Cormier vs. Jon Jones II – UFC 200
It was just recently announced that a rematch nearly a year-and-a-half in the making will finally take place on the promotion's biggest card of the year.
Reigning 205-pound titleholder Daniel Cormier will once again meet bitter rivalm pound-for-pound king, and interim light heavyweight boss, Jon "Bones" Jones in the main event of July 9's UFC 200 from Las Vegas, Nevada.
Jones was able to defeat "DC" the first time around at January 2015's UFC 182, but the story is much different this time around.
After running into a plethora of legal issues, Jones was stripped of his title, leading Cormier to submit Anthony Johnson at UFC 187 to capture the vacant strap. He would then defend his title against Alexander Gustafsson last October, while Jones spent more than 15 months on the sidelines.
"Bones" did indeed make his return at this past weekend's (April 23, 2016) UFC 197, beating No. 6-ranked Ovince St. Preux by decision.
We are now just a few months away from settling the score in one of the biggest feuds in UFC history.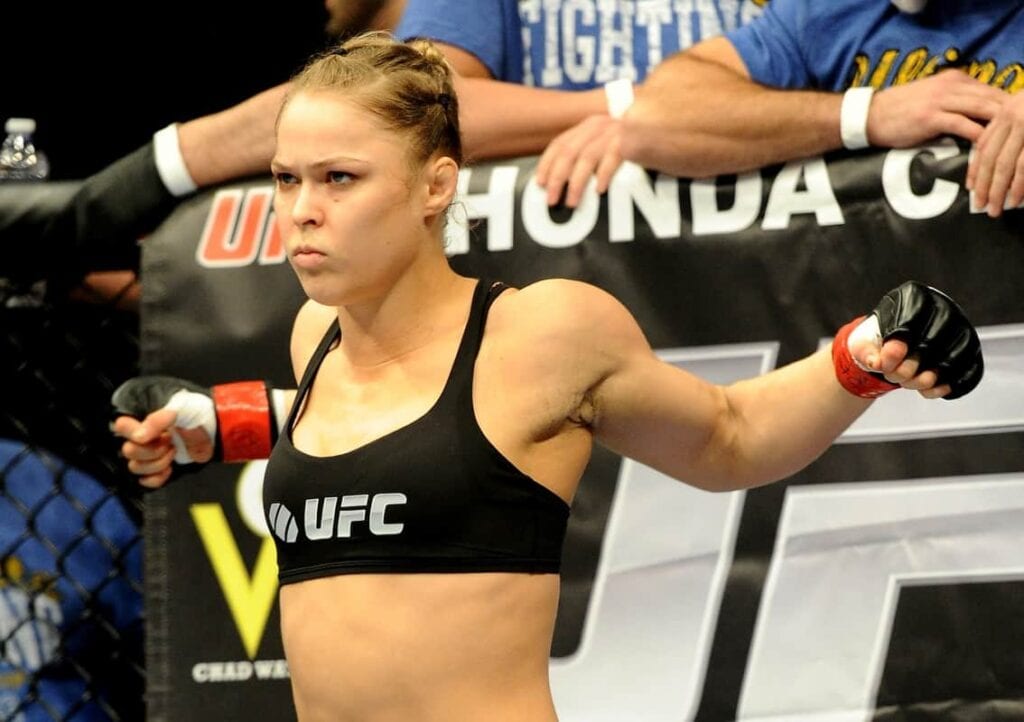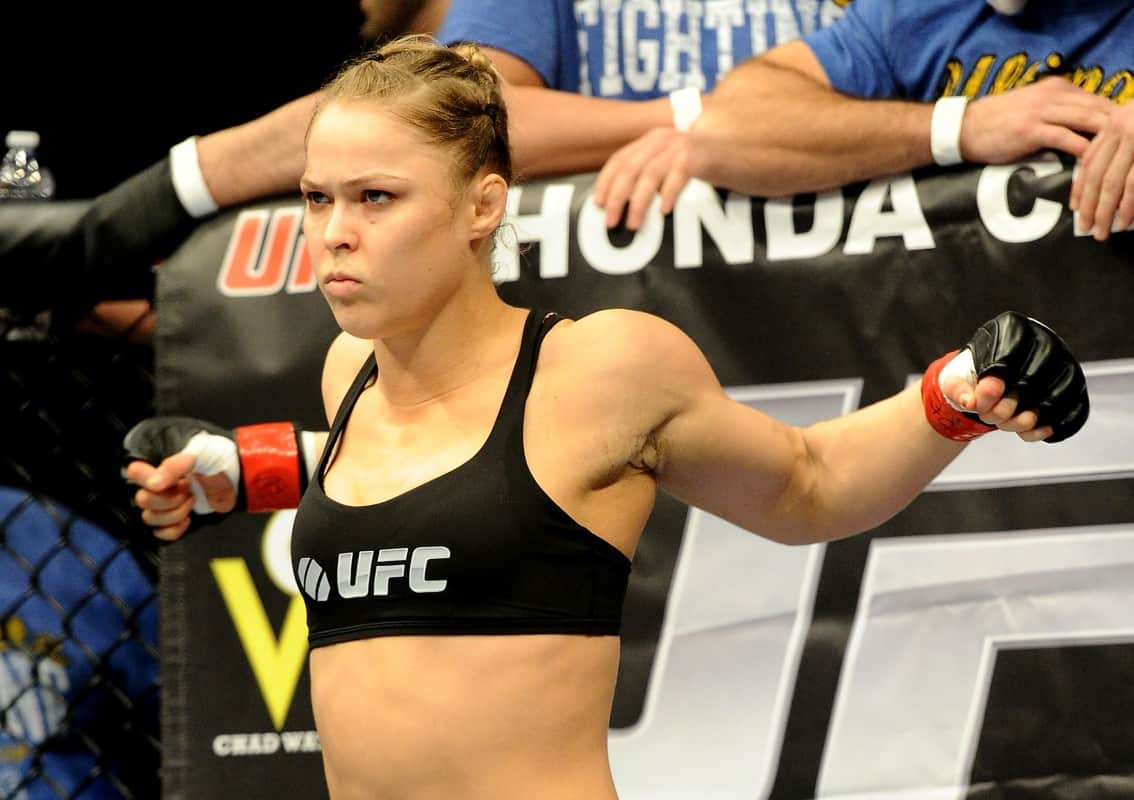 Ronda Rousey's Return
Although nothing is set in stone at this moment, it is widely believed that previously dominant bantamweight queen "Rowdy" Ronda Rousey will make her highly anticipated return to action near the tail end of 2016.
UFC President Dana White has confirmed that Rousey will be given an immediate title shot upon her return, also noting that it could come atMadison Square Garden in November 12's monumental debut in New York.
After running a demolition course through the 135-pound division and establishing herself as a global superstar, Rousey was shockingly knocked out cold by Holly Holm at UFC 193, a fight that sent the MMA world into a frenzy.
While the Holm rematch appears to be inevitable, Miesha Tate is the current champion, and she will defend her title against Amanda Nunes at UFC 200, making the winner a realistic matchup for Rousey.
No matter who she faces, the "Rowdy" one's return will be crazy to say the least.
Now let's take a look at two fights that aren't scheduled, but that could potentially take place…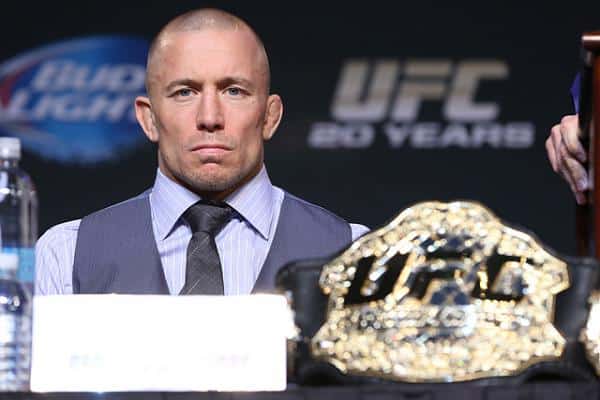 Robbie Lawler vs. Georges St. Pierre
A potential return to action for former longtime welterweight champion Georges St. Pierre has been discussed since the moment he vacated his title back in 2013, but it's always seemed to be just rumor and speculation.
Recently, however, a return seemed to be more practical with St. Pierre admitting that he had been in talks with the UFC, and that a few roadblocks needed to be conquered before his hopeful comeback.
With that being said, one would have to assume that the promotion is working hard to get one of their biggest stars back in the Octagon, especially with a multitude of massive cards coming up.
As far as a possible opponent goes, GSP has said that he'd be interested in 'big' fights over title fights, but a fight with reigning 170-pound champ "Ruthless" Robbie Lawler would be illustrious.
Lawler has looked like an animal as of late, recently defending his title twice in back-to-back wars for the ages.
Of course this all depends on "Rush's" future, but the Canadian star returning and attempting to reclaim divisional supremacy would be a fantastic moment in MMA history.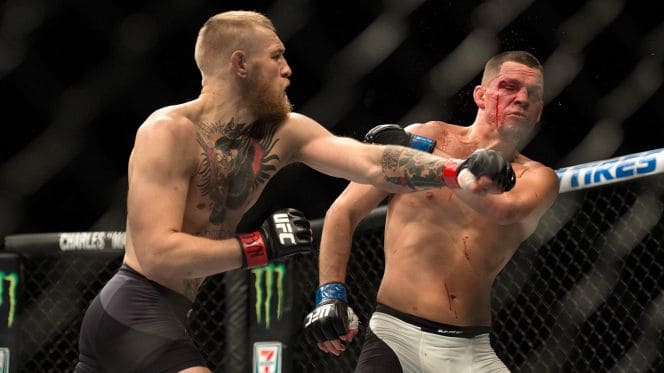 Conor McGregor vs. Nate Diaz
By now, I'm sure you've heard of the chaos surrounding Conor McGregor, as the featherweight champion was recently pulled from his scheduled UFC 200 rematch with Nate Diaz, the man who handed him his first Octagon loss, after refusing to fully comply to the UFC's promotional demands.
In the midst of the madness where McGregor even teased retirement, UFC President Dana White confirmed that the Irishman will take on the winner of UFC 200's interim 145-pound title bout between Jose Aldo and Frankie Edgar sometime after UFC 200.
But here's a bold prediction.
While the UFC didn't give into the "Notorious" one this time, he is still indeed their biggest name, and a rematch with Diaz still looms large.
Perhaps McGregor will come back and demand his lucrative rematch with the Stockton bad boy, a bout the UFC sees as too pivotal to pass up, leading the two to settle their beef sometime in late 2016.
Of course this is a far stretch, and one that would likely lead to McGregor vacating his title, but anything is possible with "The Notorious," and craziness seems to follow him wherever he goes.