Fighters competing in the UFC's Octagon probably seem like the last people on earth who would have been bullied while growing up, but in some cases it was experiencing that adversity during their childhood that led to them discovering martial arts in the first place.
In fact, as you'll discover in this article, it's a real eye-opener to discover just how many of MMA's biggest stars have painful memories of being picked on, beaten up and made fun of before they knew how to defend themselves.
The 10 UFC stars we'll discuss here are living proof that martial arts can have a positive effect on bullied kids' lives, not only teaching them how to fight, but also giving them self-confidence, self esteem, and a sense of belonging, and in some cases even paving the way for a successful career under the bright lights of the Octagon.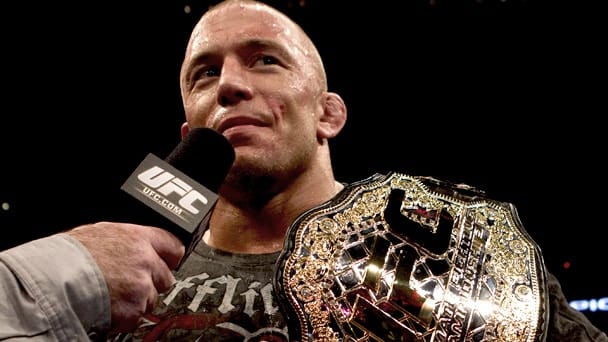 Georges St-Pierre
UFC legend Georges St-Pierre was so affected by being picked on as a child that he started his own anti-bullying foundation after he became a star.
As a skinny, self-confessed nerd with acne problems, St-Pierre became a target for older bullies in the small town of St. Isadore, Quebec, Canada that he grew up in.
In his book, 'The Way Of The Fight,' GSP recalls one particularly humiliating incident when he was just nine years old that saw three 12-year-old troublemakers jump him, steal his lunch money and strip him of his clothes, while other classmates just looked on and laughed.
Many years later, St-Pierre was hailed as a hero as he returned to that same school as a UFC welterweight champion and all-time great in the sport of mixed martial arts to speak to students about how to overcome the challenges of bullying.
For St-Pierre, being a victim of harassment helped fuel his interest in martial arts and eventually led to him becoming strong enough to defend himself.
"By 14, 15, nobody could touch me," he recalled in an interview with Yahoo! Sports, but his real message to other victims is that even if they don't follow the same path he did, that the bad times won't last forever.
"Things change," he promised. "When you're young you think everything will stay the same. It won't. Everything will change. You just have to keep going."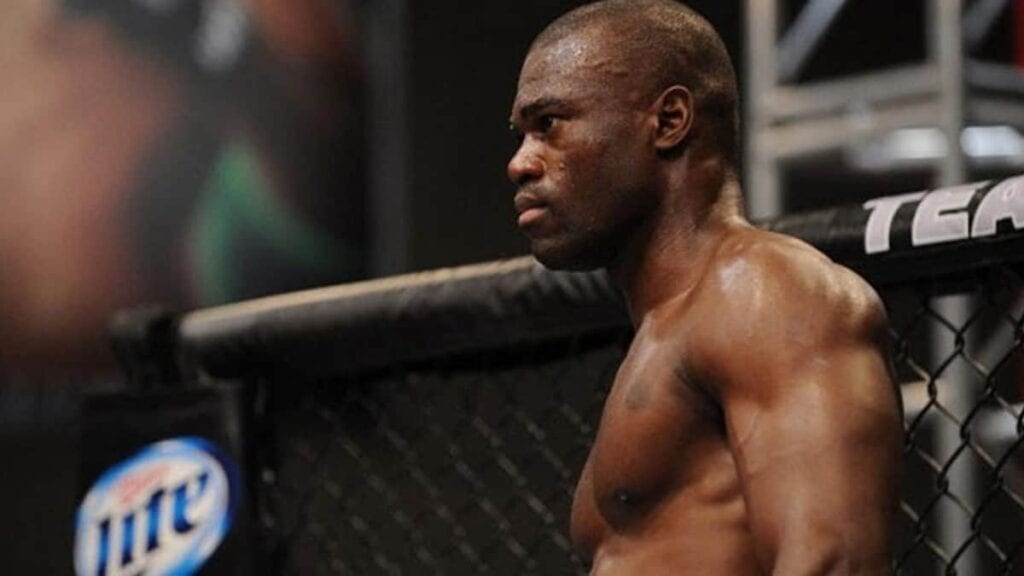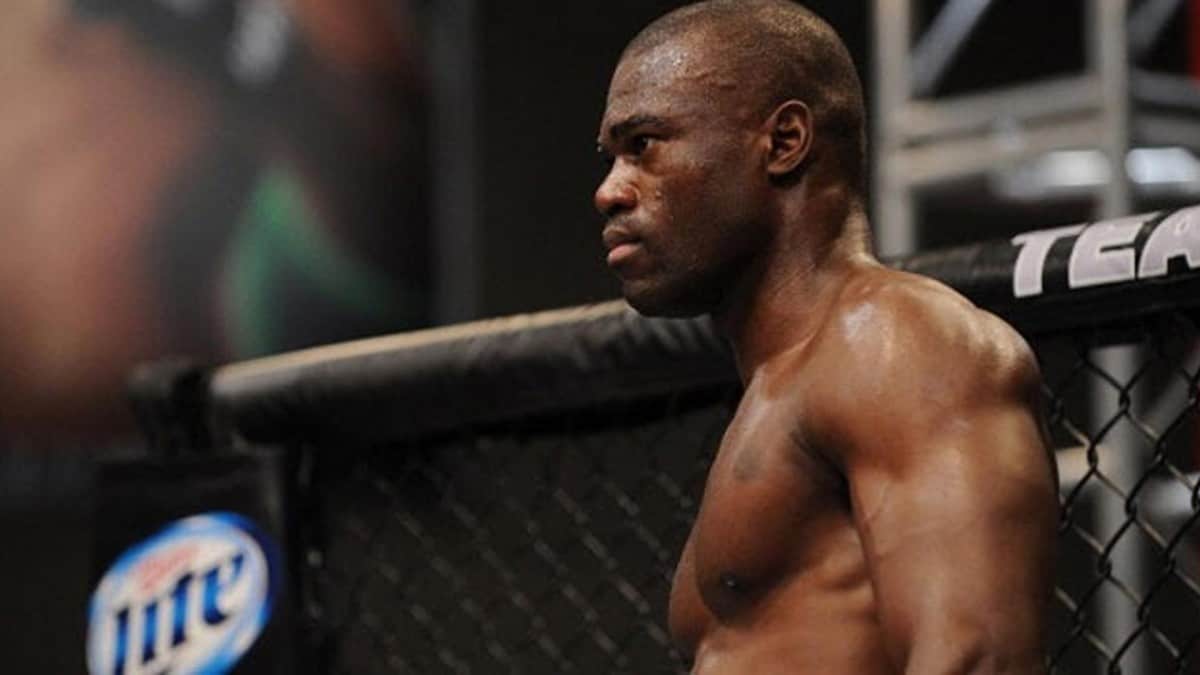 Uriah Hall
Uriah Hall's experiences with bullying as a teenager were so bad that he even considered committing suicide.
Moving from Jamaica to Queens, New York at the tender age of 13, Hall was like a fish out of water and it wasn't long before he was being relentlessly and aggressively tormented on a daily basis.
Crippling fear made it a struggle just to get out of bed in the morning and as avoiding being bullied started to consume his thoughts, Hall began skipping school and fell far behind in his class work.
That's when the young Hall began to consider taking his own life, but thankfully he says it never went beyond a half-hearted attempt.
In the end it was becoming involved in martial arts that saved Hall, giving him a sense of purpose, belonging and the courage to stand up for himself.
Hall would go on to earn a 2nd degree black belt in Kyokushin karate and after winning numerous tournaments he'd move on to MMA, where these days he's an established fighter in the UFC who is known for his dynamic striking and highlight-reel knockout victories.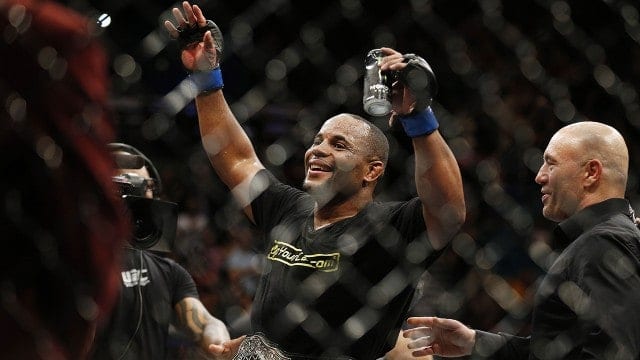 Daniel Cormier
The fact that Daniel Cormier's mom was a substitute teacher made him a target for bullies during his childhood in Louisiana.
One troublemaker in particular named Gilbert was a constant thorn in DC's flesh during those formative years, with the star joking on the Opie Show that, "The kid was 99-1 against me," in playground fights.
One day while another fight was taking place at school, Gilbert picked a fight with the 10-year-old Cormier again, but what he didn't know was that his victim had recently begun learning how to wrestle, and had proven to be a natural at it.
"As soon as he went to get me I took his ass down, put him in a Half Nelson. He's, like, flopping around on his belly, like, 'what is going on here?' I said, 'See, this is your life now if you try to kick my ass again!'"
Cormier had found his calling and would go on to take fourth place at the Olympics in 2004 and then captained the wrestling team in 2008, before making a seamless transition to MMA that resulted in him becoming the UFC's light heavyweight champion.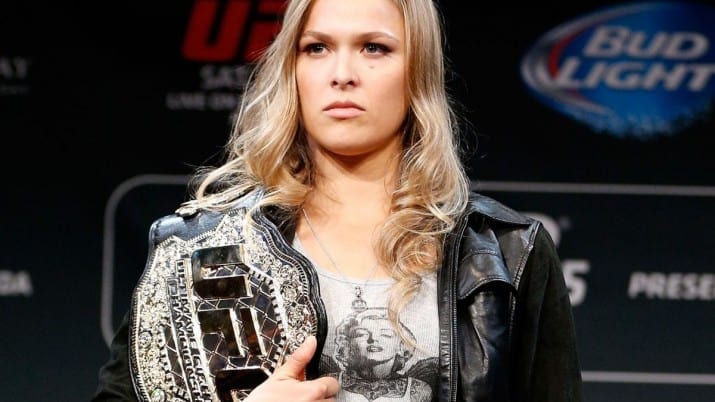 Ronda Rousey
UFC superstar Ronda Rousey's journey into the martial arts started at a young age, but due to the muscular physique she developed it led to her being singled out by mean-spirited kids at school.
Nicknamed 'Miss Man' and called a 'savage,' the increasingly self-conscious Rousey began wearing baggy zip-up hoodies to hide her body and battled with the eating disorder, Bulimia.
The onset of cauliflower ear and a case of ringworm would only give Rousey's detractors more reasons to make fun of her, but throughout it all she says that she found solace with her Judo teammates, who never judged her and accepted her for who she was.
One day Rousey put her martial arts training to good use at a local cinema after she became the target of harrassment from a group of youths behind her while watching the movie, 'Juno'.
One girl in particular kept kicking at her seat, putting her feet up next to Rousey's head and then nudging her as well as being verbally abusive.
With others in the cinema also being annoyed by the troublemakers, Rousey decided she'd had enough of being bullied and grabbed the girl's shoe and threw it across the cinema.
Two guys from the girls group confronted Rousey, leading to a scuffle in which 'Rowdy' landed several punches and then used her Judo to throw one of them to the floor before leaving to a round of applause from others in the cinema.
The group would attempt to press charges against Rousey, but after learning the facts, police absolved her of any wrongdoing.
Rousey would go on to have the last laugh over her childhood bullies when she won a bronze medal in Judo at the 2008 Olympics and then found fame and fortune as one of the biggest stars in MMA history, as well as becoming a global celebrity who has featured in Hollywood blockbuster movies, famous talk shows and on the cover of leading magazines.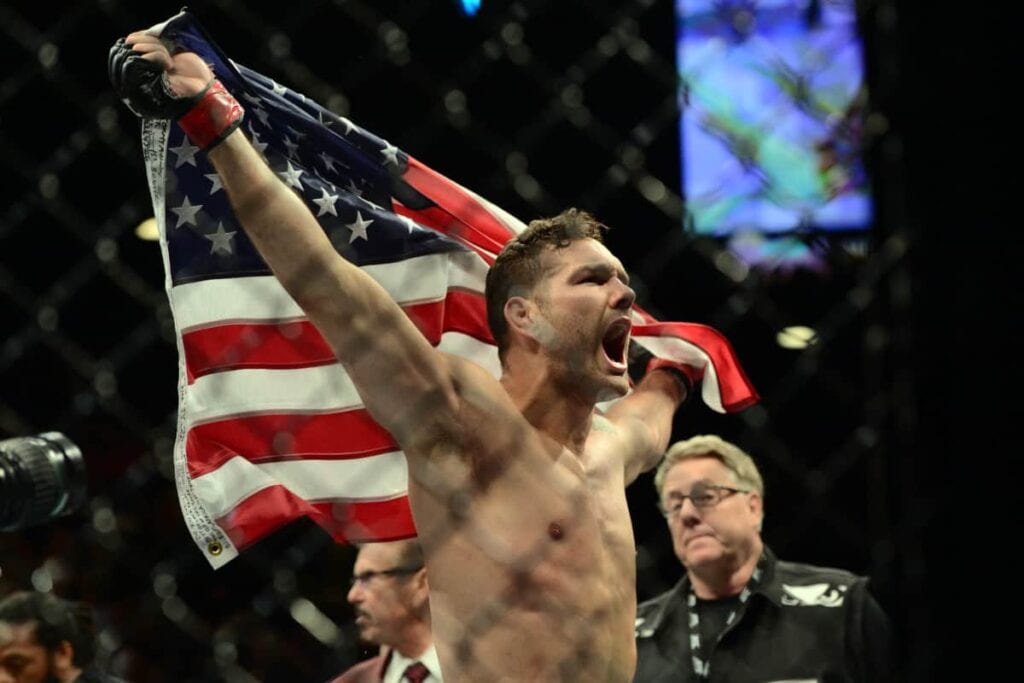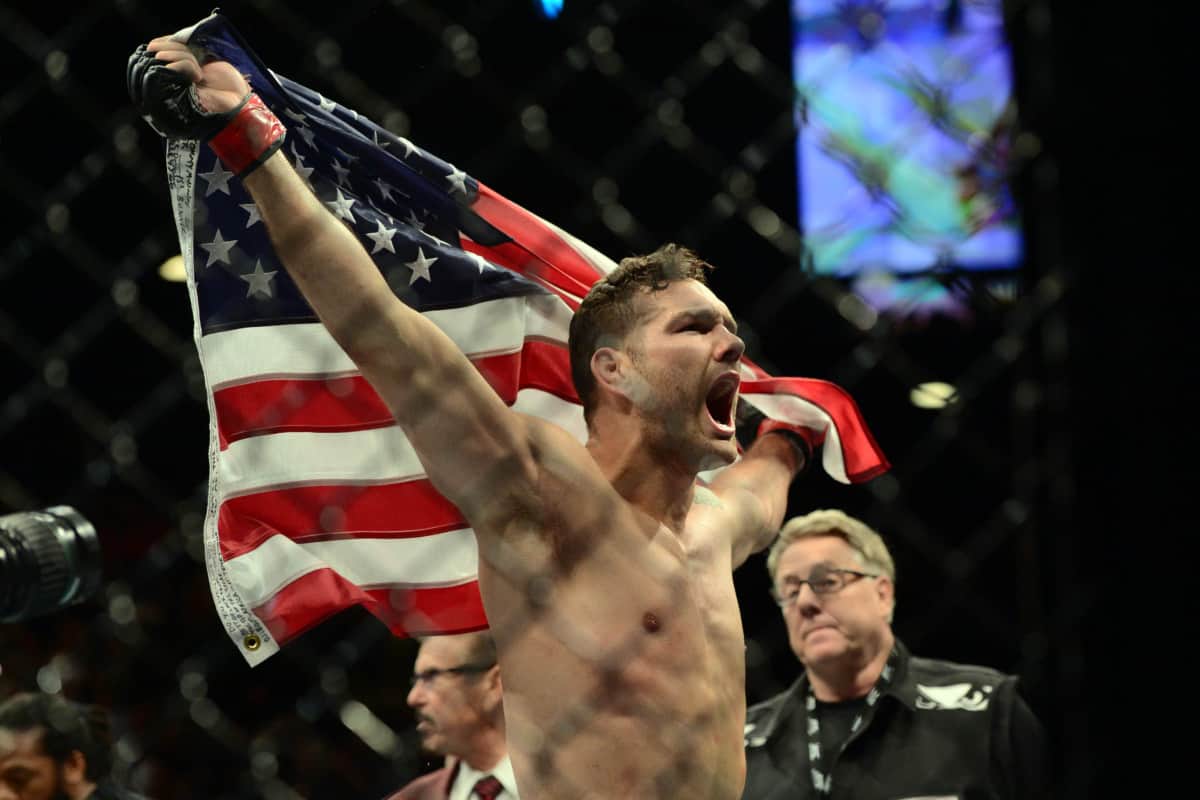 Chris Weidman
Chris Weidman didn't realize how badly he'd been tormented as a child until he was asked to speak at an anti-bullying event and recalled how many times he'd been a victim over the years.
Being bullied had just became a way of life for Weidman because his biggest bully was in fact his older brother, one of the toughest kids in the neighborhood he grew up in New York.
For instance, he remembers the day his brother threw a 10-pound weight on his head because he wouldn't get him a cookie, leading to him getting stitches.
Knowing that he was going to get beat up on 'Freshman Friday', Weidman stayed home from school that day, but his older sibling brought a group of older kids to his bedroom and allowed them to punch him in the face, stomp on him, spit at him and give him a wedgie.
Worse still, he grimaces as he remembers the day he broke his collarbone in two while performing a BMX Stunt in the woods. His brother didn't believe it was broken, so he got all his friends to punch Weidman in the arm to see if he would cry and then left him to walk home by himself in agony.
Despite the traumatic experiences, it never broke Weidman's spirit and he believes that suffering through that adversity only made him stronger.
Over the years Weidman has proved just how tough he really is by making it all the way to the summit of the UFC's middleweight division, winning the title by defeating Brazilian legend Anderson Silva and then going on to successfully defend the belt three times.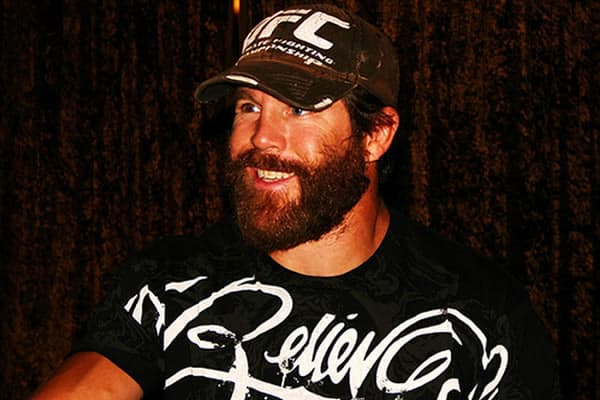 Evan Tanner
Mild-mannered, insular, and known to suffer from anxiety, the late Evan Tanner was just the kind of kid that bullies love to pick on.
A friend of his from back then, Deanna Epperson recalled in an interview with mensjournal.com that Tanner never fought back due to his religious beliefs, until one day when two ruffians from school cornered him behind a dumpster and he finally snapped.
"He proceeded to whip them both, badly," Epperson recalled. "Nobody could believe it. Sweet Evan Tanner? In his penny loafers? We really didn't understand."
Tanner hadn't started wrestling until 11th grade, and almost out of nowhere, he became a Texas state champion, providing a solid foundation from which he would eventually transition to MMA.
Despite being mostly self-taught, Tanner proved to be a natural at the sport and would fight 40 times in his professional career, winning the UFC's middleweight title along the way before tragically away passing on August 27th of 2008 due to heat exposure while on a desert camping trip.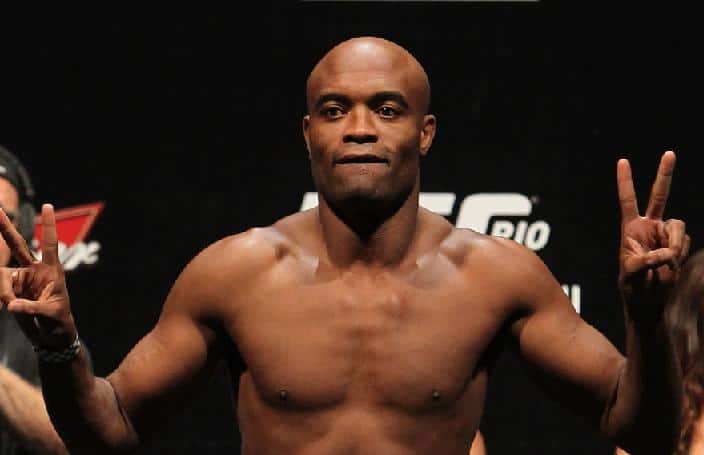 Anderson Silva
He may be considered by many to be the greatest MMA fighter of all time, but that didn't stop Anderson Silva from being picked on during his formative years in Curitiba, Brazil.
Raised by his aunt and uncle, Silva was forced into ballet and tap-dancing classes as a punishment in his childhood, and together with having a naturally high voice that led to him becoming a victim of bullying.
Silva didn't let that get him down though, and in hindsight he says he's grateful for the dance classes he took back then as it helped him greatly with his footwork when he started on the path to becoming a mixed martial artist.
Coincidentally, UFC color commentator Joe Rogan once likened Silva's effortless yet devastatingly effective fighting style to, "a ballet of violence" and it served him well over the years.
A true mixed martial arts master, Silva would win the UFC's middleweight title in 2006 and defended it for no less than 2,457 days – the longest winning streak in UFC history, spanning 16 fights and 10 title defenses.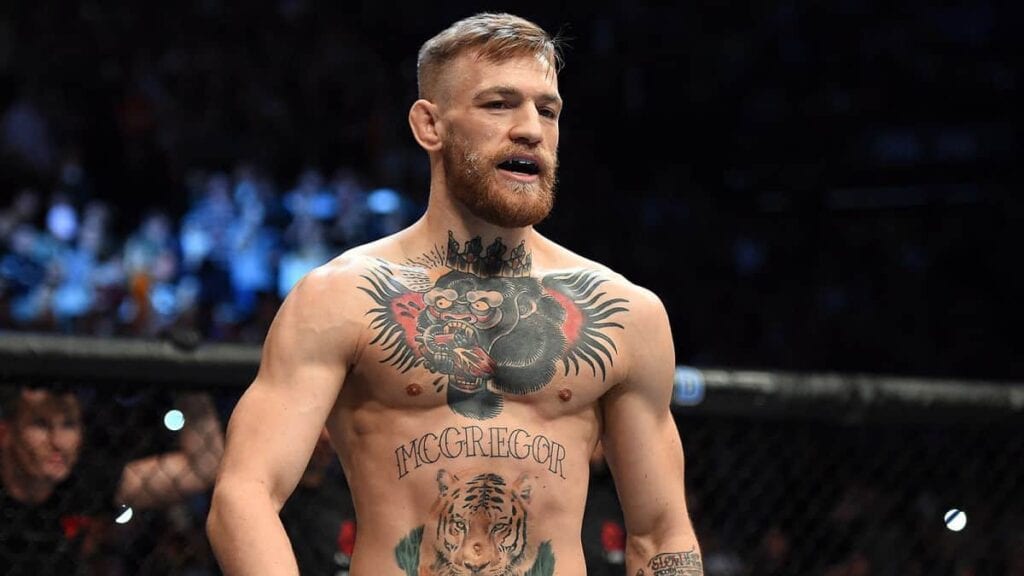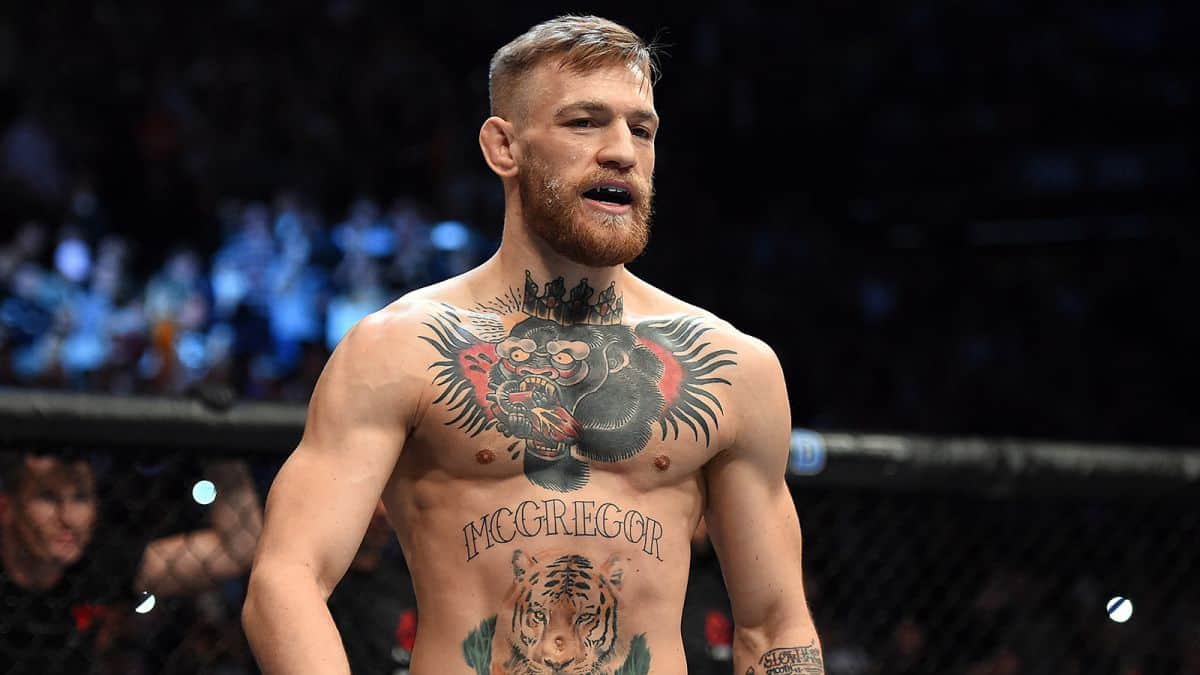 Conor McGregor
With his larger-than-life personality and unbreakable self belief, MMA's biggest star Conor McGregor seems like the last person that would have had problems being bullied in his youth.
Nonetheless, he's admitted many times that the reason he started learning how to fight in the first place as an undersized kid growing up in Crumlin, a suburb of Dublin, Ireland, was due to situations he'd found himself in that left him feeling a need to know how to defend himself.
After one incident in which he was forced to run away after being harassed by a group of six older kids, McGregor began to walk to school with a metal dumbbell bar in his backpack in case he had to fight.
A desire to know how to defend himself in any situation then led to McGregor joining a local boxing gym at the age of 12, and the rest is history.
'The Notorious' has gone on from the humble beginnings to reach an unprecedented level of fame and fortune in the UFC, becoming a two-division UFC champion of the world, while also breaking pay-per-view records and banking tens of millions of dollars.
Paige VanZant
With her good looks and natural athleticism you'd probably guess that Paige VanZant was one of the popular kids at school, but that wasn't the case at all.
Jealousy was a big factor why PVZ became a victim of bullying and trouble really started brewing after she made the Varsity Cheerleading team as a freshman.
That didn't go down well with some older kids who hadn't made the cut and started calling her names and throwing trash at her
In the end the bullies made VanZant's life so miserable that she opted to leave high school at just 16, with her family moving from Oregon to Nevada to give her a fresh start.
PVZ says that being bullied wasn't the reason why she first started martial arts, but that it was helped rebuild her confidence after signing up to a class in Las Vegas as a way to stay active.
The sport of MMA has turned out to be much more than just a hobby for the 22 year-old as it led to a full time career in the UFC and also offered her the opportunity to feature on ABC's 'Dancing With The Stars,' making it all the way to the runner-up spot on the hit show in 2016.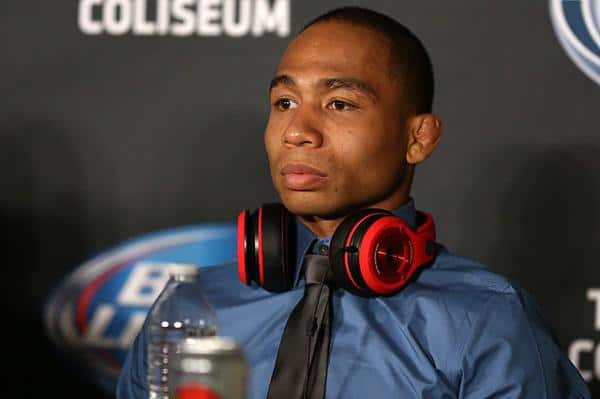 John Dodson
Even today, UFC star John Dodson stands just 5′ 3" tall and weighs 135 pounds, so it's not hard to imagine that he was seen as an easy target for bullies when he moved to a new school in Chicago as a kid.
Dodson describes his first semester as Moriarty High as the worst of his school life, recalling in an interview with SI.com one particular occasion in which he was lassoed from behind, hogtied, and left on the classroom floor, while being 'trash-canned' was a frequent occurrence, and he was even hit with paintballs.
What his tormentors didn't know was that despite his diminutive size, Dodson was a stud wrestler, and a respect for his skills and toughness was what helped win over his peers.
"No matter what they tried to do, they couldn't break me down," Dodson recalls.
"Sure enough, when wrestling season came around, they saw the real me. But they also noticed that I never changed who I was as a person. I stayed the same. … I could have chosen to hate them but there is one rule I'll always live by – stay true to who you are and never let them get under your skin."
These days Dodson is not a man to be messed with.
Known as 'The Magician', his elite striking, high-level wrestling and explosive speed helped him win 'The Ultimate Fighter' season 14 and he's since fought for the 125-pound title on two separate occasions and is currently at top 10-ranked UFC bantamweight.