10 Times MMA Stars Clashed With Their Opponent's Camps
Animosity between two mixed martial artists who are going to compete in the cage is not an uncommon occurrence, but sometimes that bad blood between them can also spill over to other members of their opponent's camp too.
In this article we'll explore 10 infamous incidents where sportsmanship was thrown out the window and MMA stars clashed with their opponents cornermen, teammates and sometimes even family members, resulting in heated arguments, obscene behavior and all-out brawls.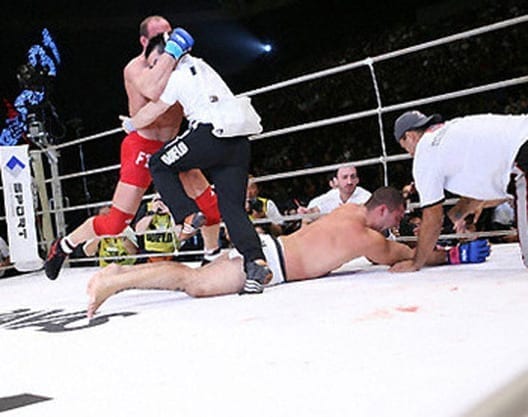 Mark Coleman vs. Chute Boxe
Having just won PRIDE's middleweight tournament with wins over Quinton 'Rampage' Jackson, Antonio Rogerio Nogueira, Alistair Overeem and Ricardo Arona, expectations were running high for Mauricio 'Shogun' Rua's next fight with Mark Coleman at PRIDE 31 in February of 2006.
However, the fight had barely begun when 'Shogun' sickeningly dislocated his elbow after landing awkwardly following a Coleman takedown.
Coleman didn't realize what had happened and continued attacking as the referee frantically tried to stop the fight.
That sparked a furious reaction from Rua's 'Chute Boxe' teammates, including his brother Murilo 'Ninja' Rua and Wanderlei Silva, who ran into the ring to confront the wrestler, while Coleman's father and team-mate Phil Baroni also got involved.
The scenes that followed were chaotic, with Coleman claiming to have been sucker-punched by both 'Ninja' and Silva, while Baroni took Silva down, at which point 'The Hammer' stepped on his neck to keep him there.
The brawl was finally brought under control, but backstage later that night the two camps came face-to-face again, with Coleman this time being backed up by the likes of 'Rampage', Overeem and Josh Barnett.
Coleman attempted to apologize, but 'Shogun's' team refused to accept, with Silva in particular still being furious that both Coleman and Baroni had kicked and punched him while he was being restrained on the mat.
Rua and Coleman would eventually settle their differences in the UFC three years later, with 'Shogun' winning their rematch via a third round TKO.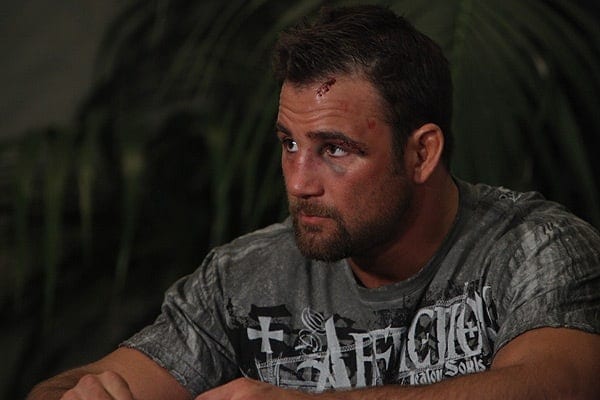 Phil Baroni vs. Scott Jansen's Brother
'The New York Bad Ass' Phil Baroni got more than he bargained for after he knocked his opponent Scott Jansen out cold with a right hook at Cage Rage in July of 2008.
Jansen lay on the man unconscious for some time afterward and so in a show of sportsmanship, Baroni went over to check on him.
However, as he approached his dazed foe, a member of Jansen's camp (who would later be identified as his brother) unexpectedly launched at Baroni with a vicious headbutt that landed flush to the face.
To his credit, Baroni didn't even flinch and opted not to retaliate, even as Jansen's wife also began shouting abuse at him.
Jansen would later apologize on his brother's behalf and praised Baroni for the way he'd conducted himself, noting that the two had settled their differences over a beer after the event.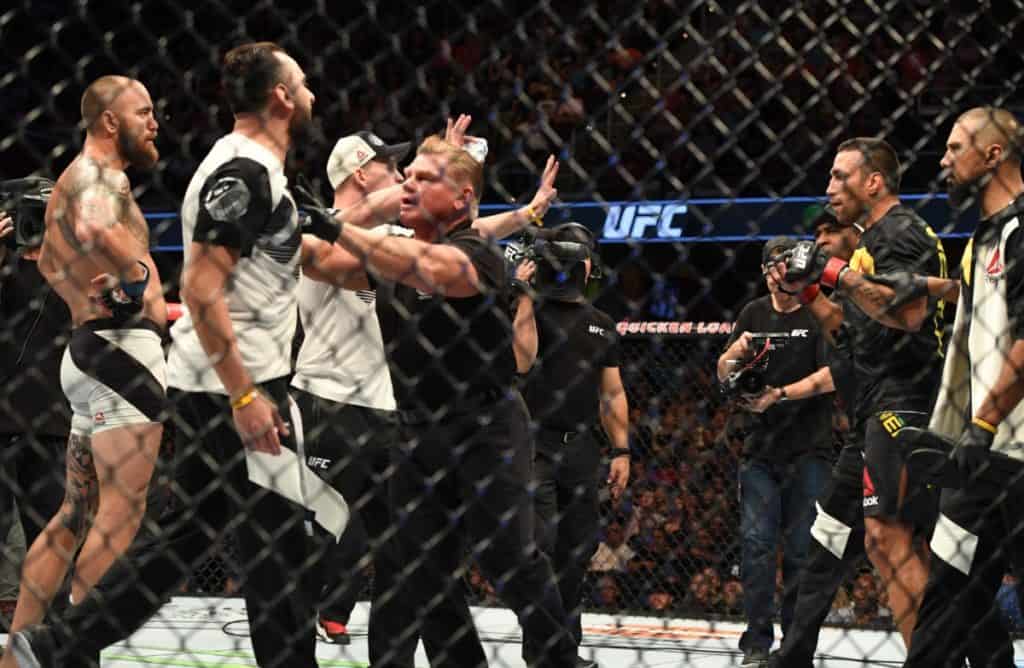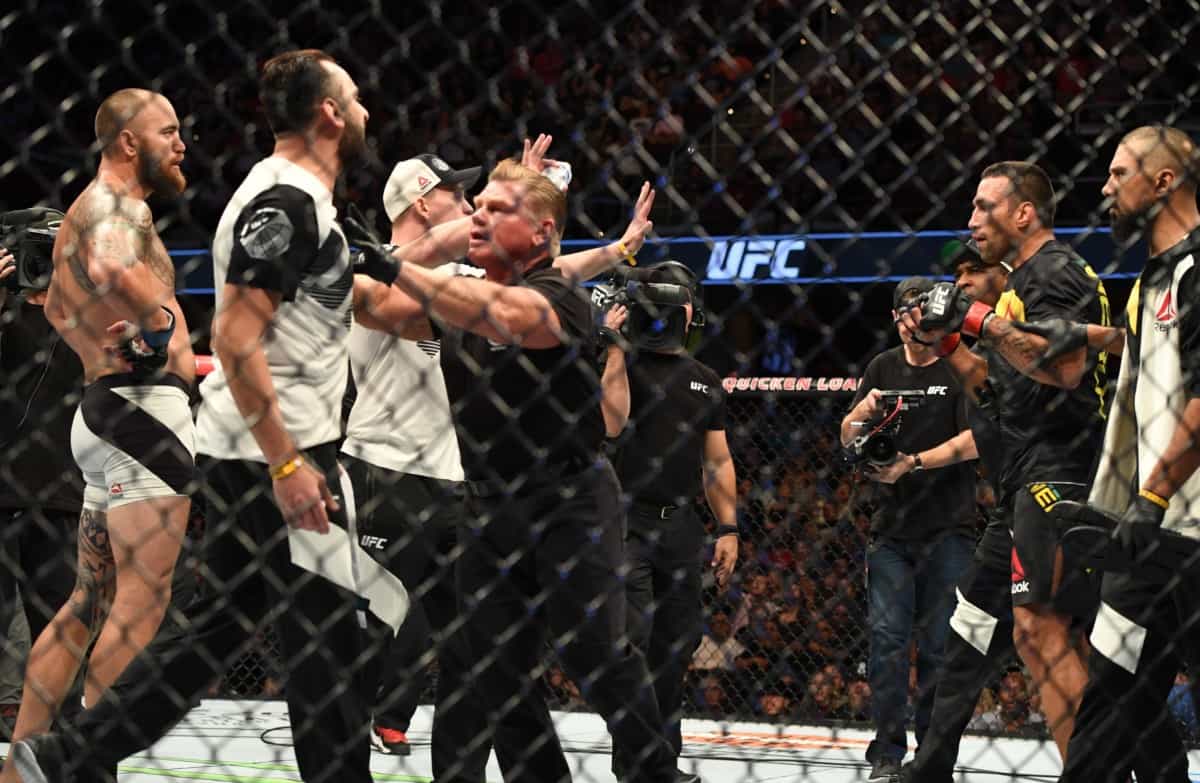 Fabrico Werdum vs. Edmond Tarverdyan
Tempers flared in the Octagon as UFC heavyweight champion Fabricio Werdum awaited confirmation that he had earned a convincing decision victory over Travis Browne at UFC 203 in 2016.
As they stood in the center of the Octagon with the referee in between the two fighters, Browne's coach Edmond Tarverdyan began yelling at Werdum, with the Brazilian later claiming that he was "saying very bad things."
Werdum reacted by aiming a push kick at the approaching Tarverdyan and then got into his fighting stance as Browne looked on warily at him, making it seem for a moment as if fans were going to be treated to an unscheduled fourth round between them.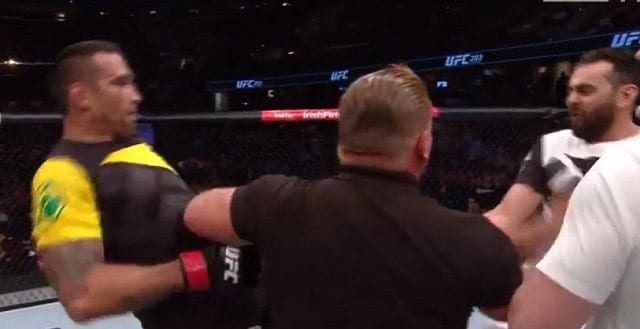 However, Tarverdyan was then quickly removed and the hostilities subsided.
"I just keep my distance," Werdum explained afterward. "I don't want to kick him, I just keep the distance, you know? He's a boxing coach, and I see in his eyes he wants to punch my face and I just want to keep the distance. But he comes first."
Werdum and Tarverdyan both received verbal warnings from Brazil but escaped further punishment.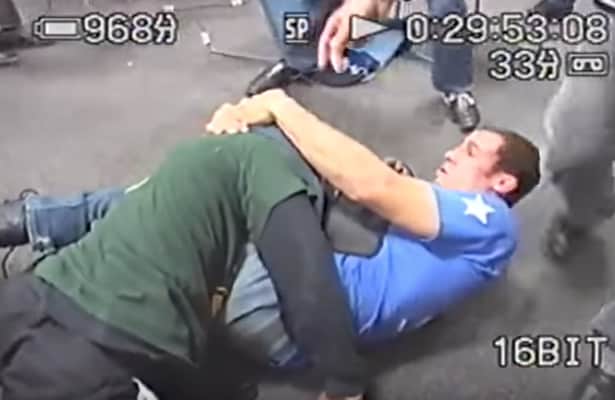 Krazy Horse vs. Cristiane Marcello
Perhaps the most infamous backstage brawl in MMA history occurred at PRIDE: Shockwave on New Year's Eve in 2005.
At the center of the commotion was Charles 'Krazy Horse' Bennett, who had submitted a Japanese actor turned fighter named Ken Kaneko earlier in the evening.
'Chute Boxe' team member Cristiane Marcello had served as Kaneko's cornerman for the bout and he got into a heated argument with 'Krazy Horse' backstage afterward that escalated into a full-blown fight that was caught on camera.
Initially, 'Krazy Horse' charged into a takedown and got Marcello down, landed some ground and pound and slamming his rival again when he tried to lock up a submission attempt.
However, Marcello continued hunting for a submission and soon after that he managed to catch 'Krazy Horse' in a triangle choke and put him to sleep.
The video ends as 'Krazy Horse' wakes back up again, but he has infamously claimed that after regaining consciousness he got to his feet and KO'd legendary 'Chute Boxe' fighter Wanderlei Silva, who was also in the room at the time – something that both Silva and Marcello have denied.
In 2016, 'Krazy Horse' and Marcello met and buried the hatchet, but he still has bad blood with Silva, who tried to confront Bennett after bumping into him backstage at a Rizin event in Japan last year.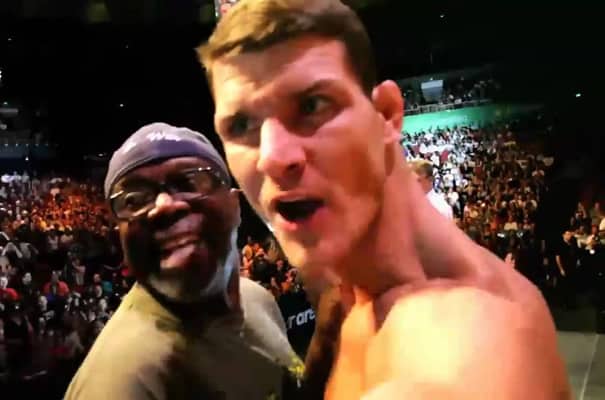 Michael Bisping vs. Jorge Rivera's Camp
The outspoken Michael Bisping is known for riling up his opponents prior to his fights, but prior to UFC 127 in 2011 it was Jorge Rivera and his teammates who were trying every trick in the book to get under his skin.
It was trash-talking by Rivera and his manager that had originally led to Bisping accepting the fight, and that set the tone for the entire build-up as 'El Conquistador' and his crew continued to belittle him, mocking his English accent, mannerisms, family and fighting style in a series of viral videos.
That angered 'The Count' enough that he unsuccessfully attempted to have one of Rivera's cornermen banned from attending the weigh-ins.
However, Rivera's mind games ultimately backfired as Bisping would TKO him midway through the second round of their fight, but even after that, the British star's anger didn't subside.
Initially yelling at his dazed opponent, Bisping then set his sights on Rivera's cornermen, and in a highly controversial moment, he was caught on camera spitting directly at them.
Bisping apologized afterward, claiming that Rivera's corner were shouting abuse at him and that he'd only spat on the floor in front of them, but he was still widely criticized for his actions and the UFC subsequently rescinded his win bonus as punishment.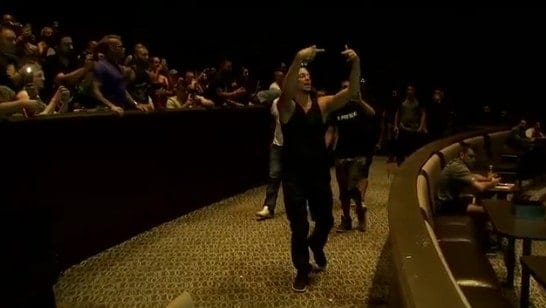 Conor McGregor vs. Nate Diaz's Entourage
You could have cut the atmosphere with a knife inside the David Copperfield Theater at the MGM Grand in 2016 during the UFC 202 pre-fight press conference for the much-hyped rematch between Conor McGregor and Nate Diaz.
Already annoyed that McGregor had turned up late, half-way through the presser, Diaz decided he'd had enough, exclaiming, "f*ck you and your whole team," as he stood up and walked out with around a dozen members of his entourage following closely behind.
The lengthy route to the exit took him up into the balcony of the theater, during which he was still exchanging insults with McGregor, who had remained seated on stage.
"You'll do nuttin'," McGregor taunted him. "Not one of you will do nuttin! Get the f*ck out of here!"
Not one to be told what to do, Diaz responded by hurling a bottle of water down at the Irishman, who promptly launched one straight back up at him.
Other members of Diaz's camp, including fellow fighters like Nick Diaz and Jake Shields, then followed suit, resulting in a hail of bottles flying across the theater, with McGregor then upping the ante by grabbing full cans of Monster energy drink and airmailing them in the direction of Team Diaz.
Both McGregor and Diaz faced fines and community service for their actions that day, but the incident helped create an even bigger buzz around the fight that would lead UFC 202 to deliver a record-breaking 1.6 million buys on pay-per-view.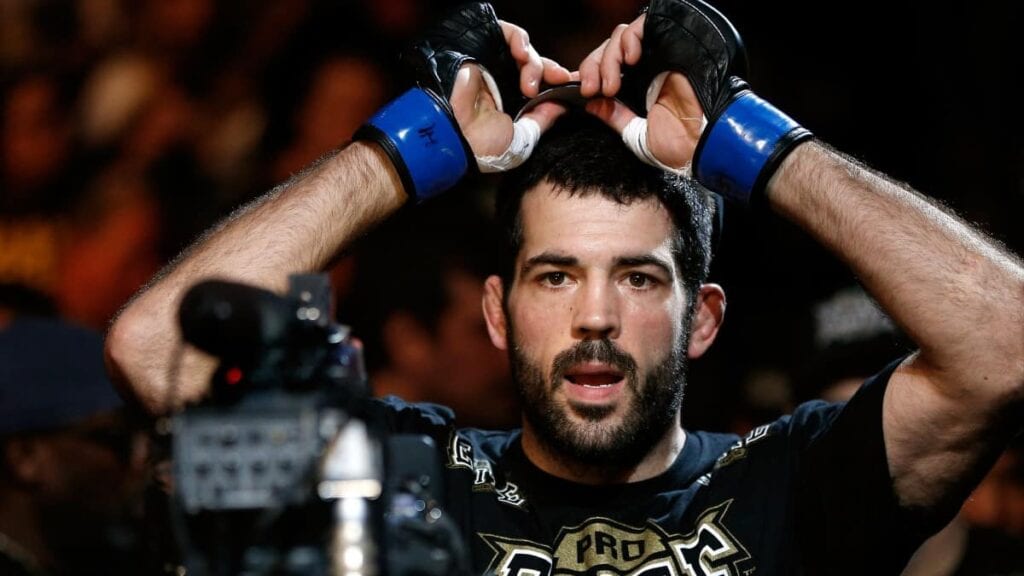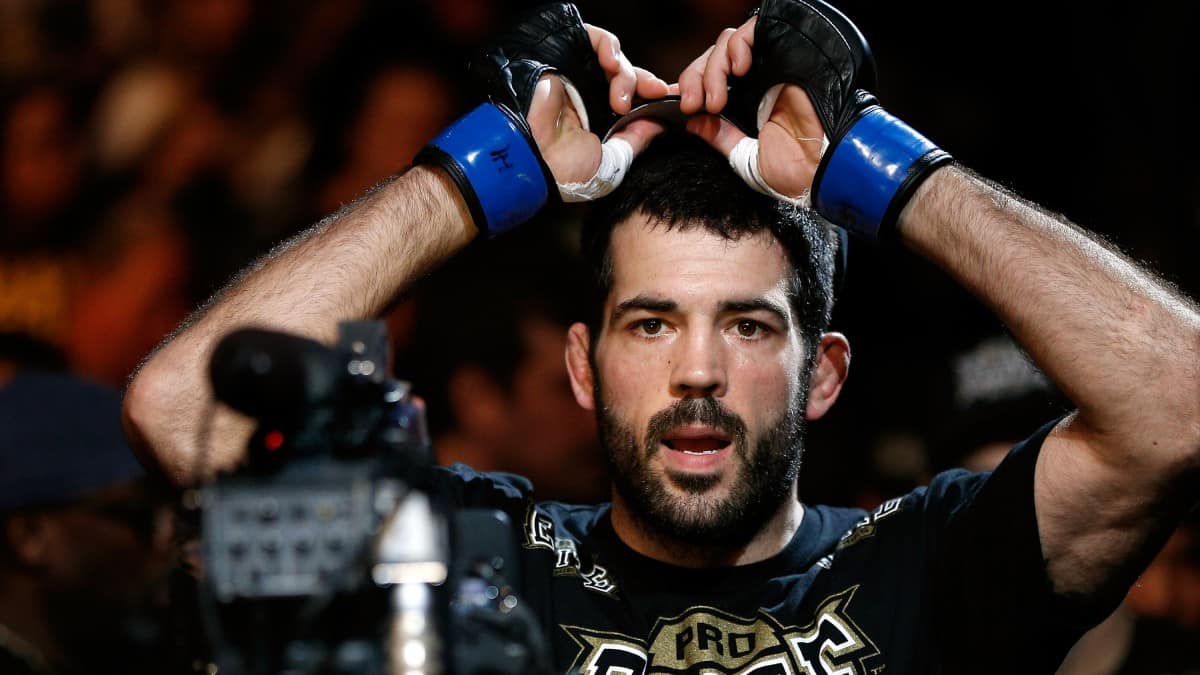 Matt Brown vs. Jiu-Jitsu Coach In Brazil
Matt Brown had a rough time of it before, during and after his fight with Demian Maia at UFC 198 in Curitiba, Brazil in May of 2016.
During his walk-in to the Octagon, Brown would be slapped on the head no less than three times by members of the fired-up Curitiba crowd, while it didn't get any better for him in the Octagon as Maia tapped him out with a third round rear-naked choke.
The following day while sitting in the hotel lobby, Brown was suddenly sucker-punched full-force in the back of the head by a man, who then fled the building.
One of Brown's friends gave chase and caught up with the suspected attacker, taking him to the ground and unleashing with ground and pound strikes, until UFC exec Reed Harris arrived on the scene and demanded that the police be called.
It then emerged that the attacker wasn't just a random fan, but rather Brown's ex-Brazilian Jiu-Jitsu coach, Rodrigo Botti, who had a score to settle with the UFC star, claiming he had assaulted him back in 2015.
Botti wasn't officially part of Maia's camp for UFC 198, but he had trained with the Brazilian star many times in the past and attended the event to support him, but lost his cool when he spotted Brown in the hotel.
Botti was arrested at the scene, but Brown opted not to press charges.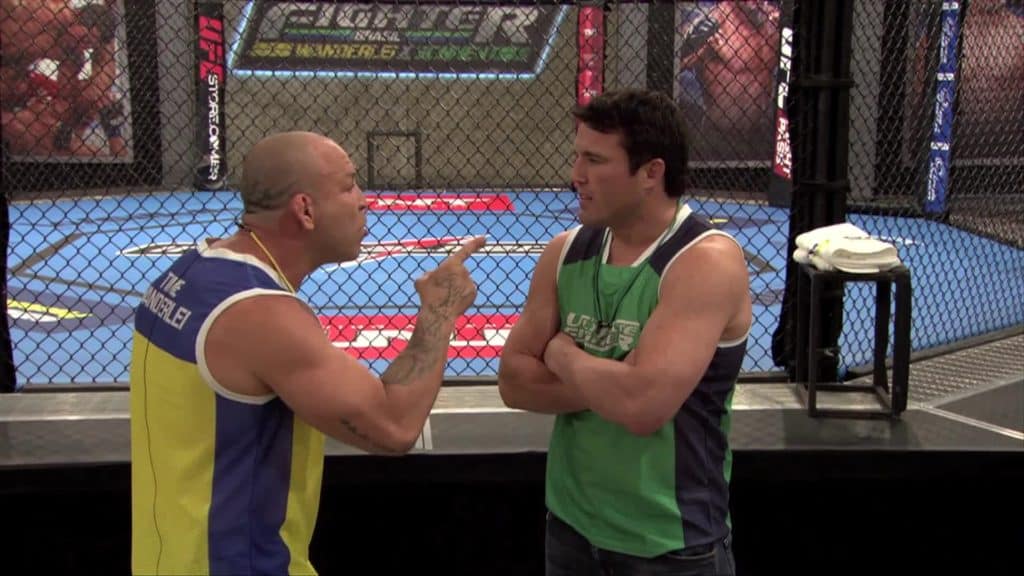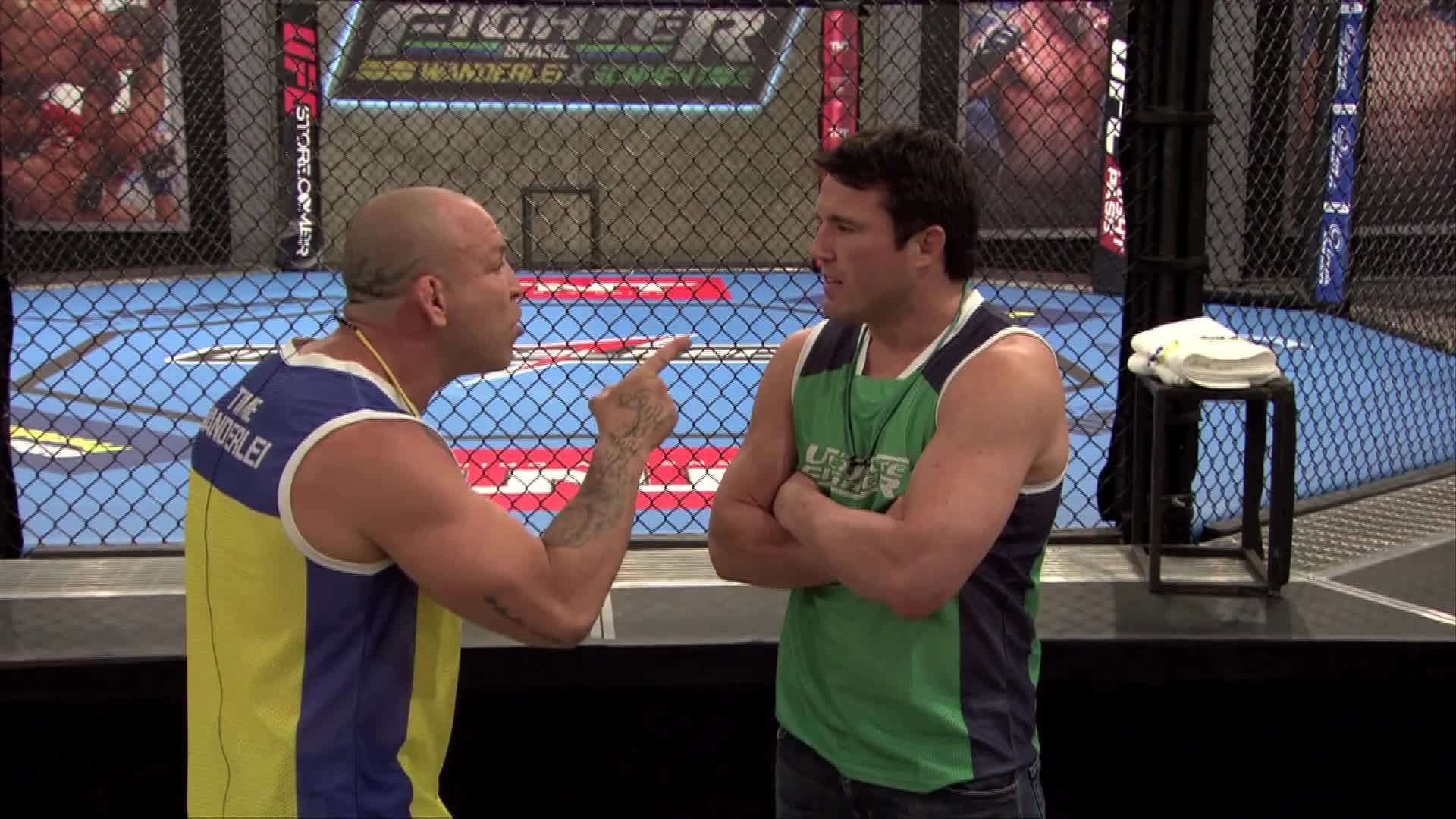 Chael Sonnen vs. Wanderlei Silva's Coach
Trouble was never far away when long-time enemies Chael Sonnen and Wanderlei Silva coached The Ultimate Fighter Brazil Season 3 in 2014, and it wasn't long before the bad blood between them spilled over.
As the cameras rolled one day on set, Silva confronted Sonnen in the TUF gym over disparaging remarks he'd made about Brazil in the past, and despite Sonnen trying to calm him down, 'The Axe Murderer' only became more irate and eventually lost the plot, aiming a right-handed slap at his bitter rival.
Sonnen ducked underneath and landed a takedown, but though he was able to pin Silva down, he then found himself surrounded by other members of his team.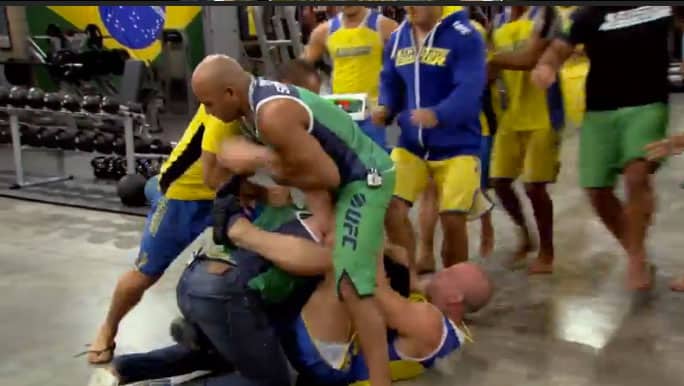 Some were just trying to break up the fight, but one of Silva's coaches, Andre Dida, threw several punches to the back of Sonnen's head before the skirmish was brought under control.
Dana White would boot Dida off the show afterward, while Silva suffered a back injury during the brawl that forced a postponement of his UFC fight with Sonnen.
In the end, the two wouldn't meet to settle their differences until Bellator 180 in June of 2017, where Sonnen again made use of his wrestling to earn a unanimous decision victory over Silva.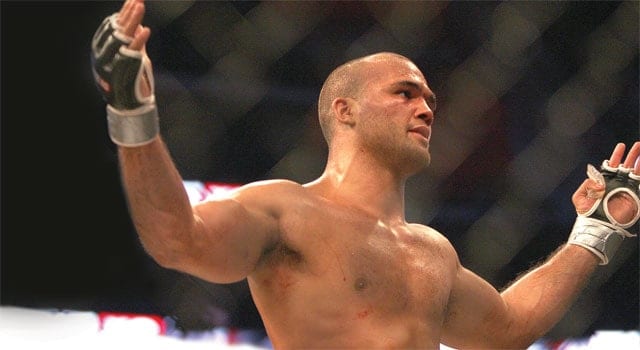 Robbie Lawler vs. Niko Vitale's Sister
The way that 'Ruthless' Robbie Lawler finished Niko Vitale at 2005's Superbrawl: Icon event in Hawaii was typically violent, with a knee followed by a series of hooks sending his opponent crashing to the canvas deep into the second round.
Lawler raised his hands in celebration, but then realized that the referee hadn't stopped the fight, so he dropped down with a huge hammerfist and more to follow until the official finally stepped in to put Vitale out of his misery.
Some of Vitale's team were furious afterward, wrongly believing that Lawler had been hitting their man after the fight was over.
Drinks were hurled at Lawler from the sidelines and then Vitale's sister climbed into the ring and angrily confronted him, pushing the star in the chest and aiming a knee at him.
The bemused Lawler made it clear he had no intention of retaliating and officials quickly ushered the woman away.
Despite the bad blood, Lawler accepted a rematch with Vitale the following year and KO'd him again, this time in the first round.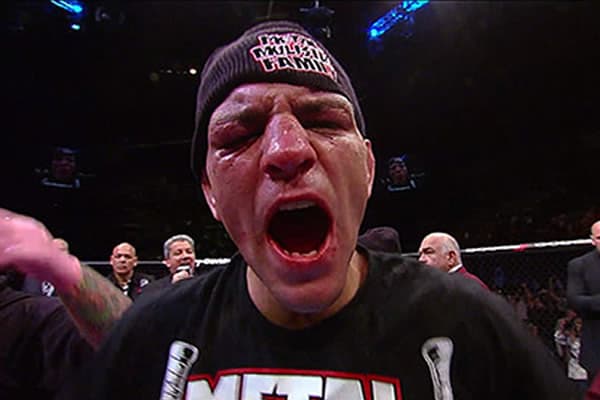 Nick And Nate Diaz vs. KJ Noons Entourage
Nick Diaz lost his first fight with EliteXC lightweight champion KJ Noons in 2007 after a cut above his eye forced a doctor's stoppage, and so the following year he stepped into the cage after his rival's latest victory in order to challenge him to a rematch.
Diaz, flanked by his younger brother Nate, engaged in a tense standoff with Noons and his entourage as EliteXC color commentator Goldberg interviewed them, during which he would utter what would become his most memorable catchphrase, "Don't be scared, homey!"
However, what would spark off a scene of chaos in the cage was a heated argument that had simultaneously broken out between Noon's father and Nate Diaz, which led to Noons and his dad charging at the brothers, closely followed by other members of their team.
A mass of bodies surged across the cage, including security guards and officials, who were able to separate the warring parties, with the Diaz brother's then quickly being ushered out of the arena while continuing to taunt Noon's camp.
Diaz finally rematched Noons in 2010, claiming revenge by way of a unanimous decision victory.