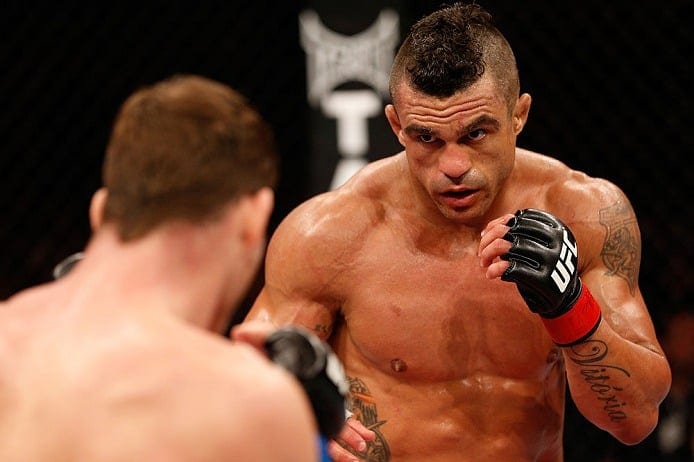 Vitor Belfort
He may be one of the most fearsome strikers the sport of MMA has ever seen, but over the years some have suggested that Vitor Belfort's Achilles Heel may be his own mind.
Take legendary referee 'Big' John McCarthy for instance, who has dealt with Belfort from his earliest fights in the Octagon and has witnessed firsthand the Brazilian's struggles with the mental side of his fight game.
Prior to his fight with Randy Couture at UFC 15 in 1997, an anxious-looking Belfort called McCarthy to his hotel room and quizzed him about the different ways his opponent would legally be able to attack him with ground and pound if he used his wrestling to get on top.
McCarthy did his best to explain the rules, but left the room convinced that Belfort was going to lose based on the fact he was completely fixated on what Couture might do to him.
The following night almost proved to be a complete farce as Belfort refused to come out of his dressing room for the fight, with McCarthy having to go backstage to find him.
"He's having stomach problems," Belfort's cornerman informed him, with the Brazilian later blaming it on having "worms,", but McCarthy knew better.
"What Belfort really had was a bad case of nerves," McCarthy stated in his biography, 'Let's Get It On.'

Belfort did eventually make it out to the cage, but lost the fight in eight minutes…by ground and pound of course.