Has Anderson Silva Lost His Edge?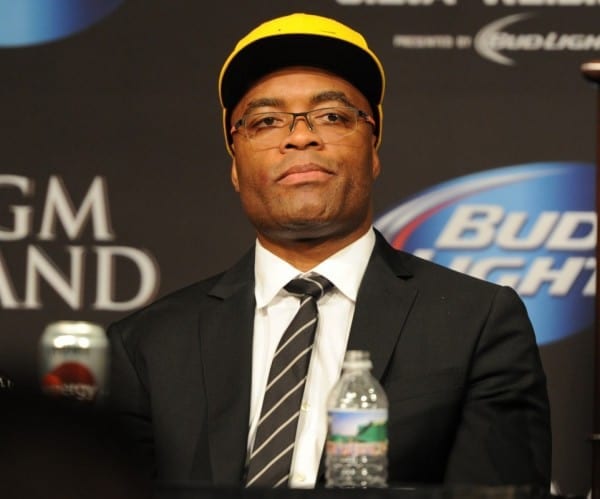 The world of MMA eagerly awaits the returns of one of the all-time greats, but has the game passed him by?
It was a tough year for Anderson Silva in 2013; the former middleweight champion experienced the first back-to-back losses of his illustrious career, got knocked out, lost his UFC middleweight title and suffered a career-threatening broken leg to round the year off. Now back in training, and booked to fight Nick Diaz at UFC 183, "The Spider" also signed a new 15-fight contract for the promotion.
Although he'll have only been out of action for just over a year upon his return, have Silva's most elite days passed him by? At the age of 39, you would normally assume so, but there is always the chance of another title run for Silva, even now. A win over Diaz in January 2015 could mark the start of that run, however unlikely it seems.
Silva has flip-flopped the idea of fighting for the title again, from the moment he lost it, to present day. When Chris Weidman knocked Silva out at UFC 162, it appeared as though the former champion was tired of the responsibility, almost handing down the reins to the younger "All-American" in a show of lineal respect. Then of course, came the immediate rematch at UFC 168.
Silva had gone from never wanting to even fight for a title again, to wanting more than anything to be the champ again. The belt whic he had once held hostage since beating Rich Franklin all those years ago, had now become an unattainable target as "The Spider" suffered in the rematch. Unable to implement his gameplan, and breaking his leg in the process, it looked like the Silva of old had disappeared in just a matter of months.
Currently, Silva has most recently said that he would challenge for a UFC belt again. My suspicion is that, deep down, the Brazilian wants to retire as champion, and why not? He has given fans so many classic moments in the sport, and every fighter wants to go out on top. Honestly, I think most fans would've been happy to see Silva go out on his shield against Weidman in December of 2013, but the injury just left too many questions out there.
Not questions about Weidman's legitimacy, as we've grown to accept him as champion, but about Silva's ability to win, and his desire to compete. Silva's thirst for glory was unquenchable during his best days, but he has been fighting for nearly 20 years. Realistically, it's now or never. Silva needs to make it to a title shot in 2015/early 2016, or it just won't happen in my mind.
As dominant and legendary a champion as Silva was, and as inspirational as he continues to be, I can't see him fighting for a belt at the age of 41/42. For Silva, I think a big win over Nick Diaz will re-open a lot of doors, and obviously the fact he is such a huge draw will be a foot in those doors, regardless of the division.
Perhaps "The Spider" had become complacent in his recent fights? After all, his last bout before Weidman pt I was a rather pointless light-heavyweight showdown against Stephan Bonnar in October 2012. There was a time, circa 2008, when it became a bit of a 'bum of the month club', with hardly legit contenders like Patrick Cote and James Irvin making attempts at Silva's title. Overall, the Diaz fight will answer many questions, but mainly we'll see how motivated Silva is.
Will Anderson Silva see UFC gold again? That is a tough question to answer with all considered. Will he fight for a title again? Yes, I believe so, and you never know what is around the corner in the crazy world of MMA….Who knows, maybe Anderson Silva challenges Daniel Cormier for the 205-pound title in Las Vegas in 2015, or he just hangs around middleweight?
The 185-pound division actually has a few old hats laying around; Vitor Belfort, Michael Bisping, Yoel Romero and Silva himself are all 35 years+. If Silva is going to do it anytime, it's now. Will he? Come talk to me after the Diaz fight.