UFC Fight Night 32 LowKick Staff Predictions
This Saturday, old foes Vitor Belfort and Dan Henderson will face off in the main event of UFC Fight Night 32 in Goiania, Brazil. "Hendo" may have won their first meeting, but "The Phenom" is on a major roll right now. In the co-main, TUF: Brazil 1 winner Cezar "Mutante" Ferreira will fight the man he was originally slated to face for the contract, Daniel Sarafian. Check out our predictions for the two heavy-hitting bouts, and offer up your own in the comments section below!
Vitor Belfort vs. Dan Henderson:
Mike Drahota: This bout has all the makings of a blockbuster UFC main event. Were it fought two or three years, that is. Belfort is on arguably his hottest run in the UFC, but most are going to attribute that to his TRT use. It's definitely helped. A tepid 2011 saw him knock out the great Fedor Emelianenko and win arguably the greatest mixed martial arts fight of all time against Mauricio "Shogun" Rua.
But since he waited for a title shot against Jon Jones and ran into knee trouble, he just hasn't been the same. Despite using TRT himself, he's looked slow and ineffective in two bouts this year. No way this one goes the distance. I'm a big Hendo fan, but I have to pick Vitor Belfort via first round TKO.
Rory Kernaghan: Vitor Belfort and Dan Henderson is a match that I'm finding easy to pick. In short: Vitor wins. He has the speed advantage over the aging veteran Hendo, and I expect to see this used at every opportunity. Hendo can pack a punch, but his lack of footwork and speed have been his undoing in recent outings. Though Hendo has never been finished by strikes, time catches up with everyone and since Anderson got knocked out; I figure it can happen to anyone. Vitor by vicious TKO in the first.
Brian Cox: I think Dan Henderson is a tough guy with a heck of a chin and tons of heart. However, I believe his best days are forever behind him and that he's too one-dimensional as a fighter. He has one real weapon and that's his mighty right. Yes, when it lands it's impactful, but if we look at his last fights (Machida & Evans) he failed to really throw it and he never landed it, because he never really engaged. In going up against Belfort, he's going up against a veteran fighter who has an ever-evolving skill set, which has been demonstrating impressive results. I will have to pick Belfort in this one. He will never travel into Dan's right, which is what Hendo will need him to do in order to win. Vitor Belfort by way of KO (head kick), round two.
Buster Evans: Regardless of what Belfort has been allowed to do outside of the cage, his recent outings inside the cage have been highly impressive. I think the fight is very close to call and I wouldn't like to bet on it. It could all come down to what form of Henderson will turn up, who has been inconsistent in his last few fights. I think we are going to see someone get knocked out personally. I don't think it will be 'Hendo' though. Henderson via KO round 2.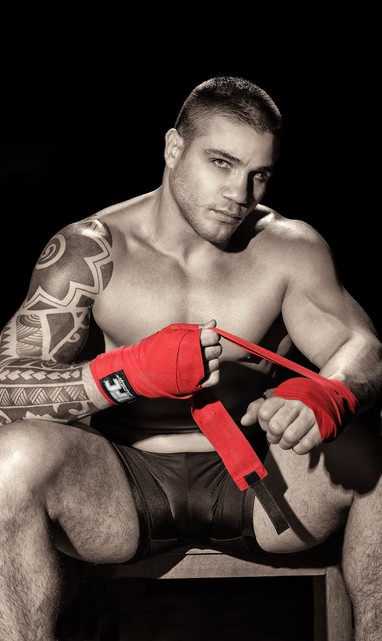 Cezar Ferreira vs. Daniel Sarafian:
Mike Drahota: Cezar 'Mutante' Ferreira is very similar to the man who got him into MMA, Vitor Belfort. They're both massive middleweights with knockout power and ground games to match. Sarafian is a submissions wiz with seven tapouts to his name, but Ferreira has a black belt of his own. This fight was supposed to be the final match of TUF: Brazil 1; it's great that the results will finally come to fruition. I think it'll be closer than most people expect, but I'll go with Ferreira by decision.
Rory Kernaghan: Cezar Ferreira is a heavy favorite in the co-main event, at least in my eyes. Daniel Sarafian is no slouch, training out of Demian Maia JJ, but I think Ferreira has his number in this one. Winner of the first Brazilian season of TUF, Ferreira is a Capoeira Master and a black belt in BJJ and now trains with the Blackzilians. Look for 'Mutante' to hurt Sarafian on the feet before sinking in a tight guillotine choke deep in round two. Ferreira by submission.
Brian Cox: This should be a solid fight. Both fighters are well rounded, but Sarafian is more of a ground specialist. He's never earned victory by KO. If he's going to take home the win in this fight, it's apt to be on the mat. Ferreira is also effective on the ground. He firmly demonstrated that in his last fight by quickly submitting Thiago Santos in the first round. Ferreira also brings solid stand-up to the Octagon, having three striking stoppages to his credit. However, I believe Sarafian will surprise his opponent in that department. As such, I think when the dust settles on this match it will be Daniel Sarafian with his hand raised. Winner by KO in round one, Daniel Sarafian.
Buster Evans: This fight looks set to be a war with both men having something to prove. Could possibly be "Fight of the Night." Both men are tough fighters with solid ground games, and both could pull of a submission if the fight goes to the mat. Ultimately I think the bout will be determined on the feet. Ferreira may very well be the better striker but Sarafian's speed will be the difference. He will be too quick for Ferreira on the feet and finish him late. Sarafian via TKO round 3.