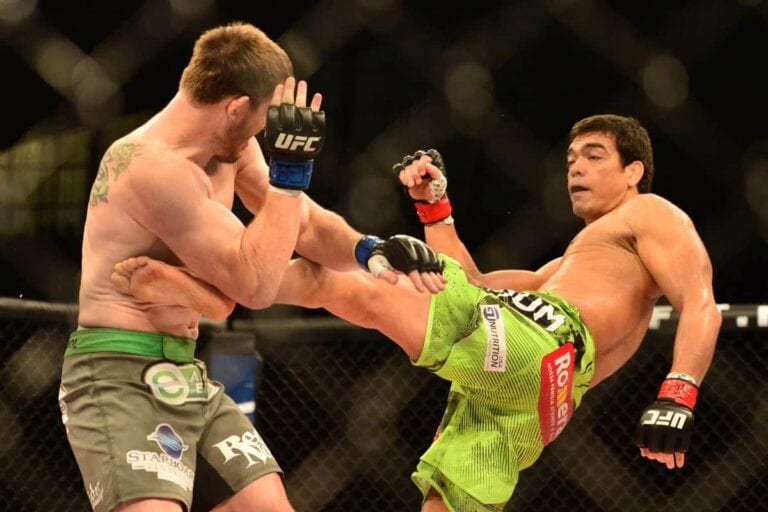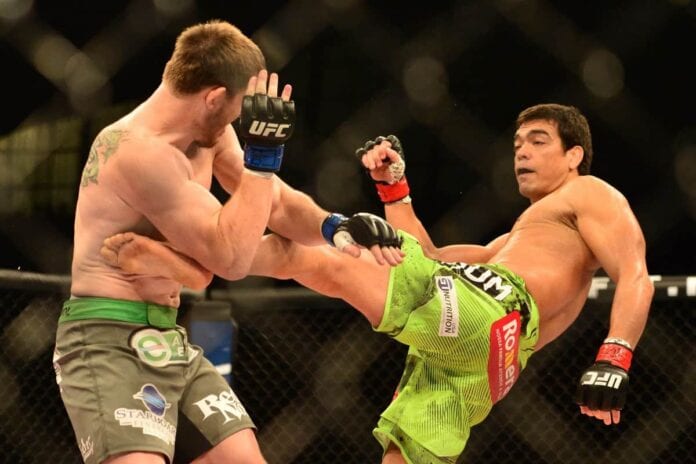 Luke Rockhold vs. Lyoto Machida:
Mike Drahota:
This is a great headliner in Newark; one that will truly decide the next rightful middleweight title contender now that Yoel Romero is out of the co-main event. Rockhold has looked dominant as of late in finishing off all three of his opponents in 2015, but let's be honest. Costa Philippou, Tim Boetsch, and Michael Bisping are not Lyoto Machida. They're not even close, in fact. Regardless, Rockhold's all-around skills have reached what appear to be at their peak, and he should feel comfortable and confident even on the feet. But he can't get overconfident, however, as Machida's precise counterstriking can take anyone out at anytime. Even if AKA product Rockhold can stand and trade with Machida, he probably shouldn't, as his world-class ground game could give 'The Dragon' trouble. Even at 36 years old, Machida looks to be at the top of his game. This is a super tough fight to pick, but I have to go with Machida by close decision.
Mike Henken: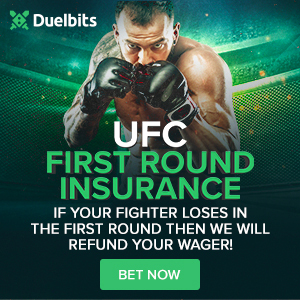 This is an extremely hard fight for me to predict, as both men are among the most elite at 185-pounds. I would have to give Machida the pure striking advantage due to his decorated and tricky karate background, but Luke Rockhold has improved his striking game immensely and uses his reach very well. Rockhold has very strong grappling and submissions, and could look to end this fight on the mat. However, "The Dragon" does have a black belt in BJJ despite being a striker and actually possesses some underrated throws in the wrestling department. I'm up in the air on this one, and I think Rockhold could eventually challenge Weidman, but my gut is telling me to go with "The Dragon" due to quickness, unpredictability, and experience. Machida by decision.
Rory Kernaghan:
Lyoto Machida has made a name for himself in the light heavyweight and middleweight divisions by being a very tricky puzzle to solve. The only thing is, Luke Rockhold might hold just the right skills to do just that. Granted "The Dragon" has regained a certain amount of killer instinct by dropping to 185 pounds, as exhibited in his knockouts of Mark Munoz and C.B. Dollaway, but is it enough to see off a strong wrestler with striking like "Rocky"? In fact, I would tend to bet on Machida 9 times out of 10 in this fight, perhaps against the consensus opinion. I like his movement as of late, and let's not forget he had UFC middleweight champion Chris Weidman in trouble a few tines during their five round barnburner at UFC 175. I say a head kick stops the fight, as Machida TKOs Rockhold in three.
Ronaldo 'Jacare' Souza vs. Chris Camozzi:
Mike Drahota:
Like many have pointed out, there isn't much of a point in predicting this fight. Camozzi is a tough and seasoned veteran who has picked up two straight finishes in regional shows after cutting cut from the UFC following four losses. However, the step up in competition is just too steep for him here. Jacare has beat Camozzi before, and he didn't need too much time to do it, putting him to sleep in the first round at 2013's UFC on FX 8. He's even better now, so there's just no way I can see this fight ending any other way. Jacare wins this by first round submission again.
Mike Henken:
This is an easy one for me. These two actually met before at UFC on FX in 2013, with Ronald "Jacare" Souza taking a first round submission win over Chris Camozzi, and I expect things to go similar this time around. Camozzi has competed against lesser competition in his last two fights outside of the Octagon, and is coming in on extremely short notice to take on the No. 1-ranked middleweight in the world. Anything can happen in MMA, but I'm not giving Camozzi much of a chance against the more well rounded Souza. "Jacare" by first-round submission.
Rory Kernaghan:
I feel like I shouldn't even make a pick in this fight. It's as simple as this, it's a thrown-together reboot of a fight that made no sense the first time around, and the UFC should've just yanked Ronaldo Souza from the card. Submission by "Jacare" in round one, Chris Camozzi at least gets bonus points for having large cajones.
Cub Swanson vs. Max Holloway:
Mike Drahota:
Another great fight, and one that will give the winner prime positioning in the buzzing featherweight division. Holloway has looked amazing during his recent five-fight run, but he hasn't faced an opponent who's even close to the level o Cub Swanson. "Killer Cub" will also be more than motivated to prove that his loss to Frankie Edgar was just an off night, so expect him to come out firing. That's just what Holloway wants, so this should nothing less than a firefight. I'm taking Swanson by unanimous decision here.
Mike Henken:
This is an interesting matchup between two featherweights on the brink of contention. Cub Swanson was riding a six-fight streak until he was battered by Frankie Edgar, and Max Holloway is currently riding a five-fight win streak. Swanson possesses very strong boxing and also owns black belts in BJJ as well as judo despite getting ragdolled by Edgar in the wrestling and grappling departments. "Blessed" is very young, but very experienced. Known for his strong striking, I expect him to try and slug it out against Swanson, which won't go very well. I predict we will see a hungry and motivated Swanson bounce back with a second round TKO.
Rory Kernaghan:
Max Holloway is an interesting fighter, and he has all the makings of a potential future contender in the stacked UFC featherweight division. Cub Swanson has proved he can hang with the best, putting together a beast of a six-fight spree before meeting Frankie Edgar. Both fighters have unorthodox and exciting striking, but I think "Blessed" will run away with this one. It's a great fight on paper, and I think it will take 'Fight of the Night' honors when all is said and done. Split decision win for Holloway.
Photo Credit: Jason Silva-USA TODAY Sports