This coming weekend at UFC on ESPN+ 17, we have a great five-round main event in the UFC featherweight division between Jeremy "Lil Heathen" Stephens and Yair "El Pantera" Rodriguez.
Both guys are generally strikers, and both typically look for the knockout. Rodriguez is a little more tactical with his skillset, and Stephens has the power advantage. Stephens came to the UFC back in 2007. He actually debuted on his birthday against Din Thomas, a fight he'd lose via submission (armbar) in round two.
He then scored a knockout win in MCC, before coming back to the UFC. "Lil Heathen" has always been a viciously powerful individual, and he's really sharpened up his game since he started. He boasts 19 knockouts in 28 wins and has UFC knockout victories via flying knee, head kick, punch(es), and an elbow. He can literally starch whoever he's fighting at any given moment with any limb he chooses.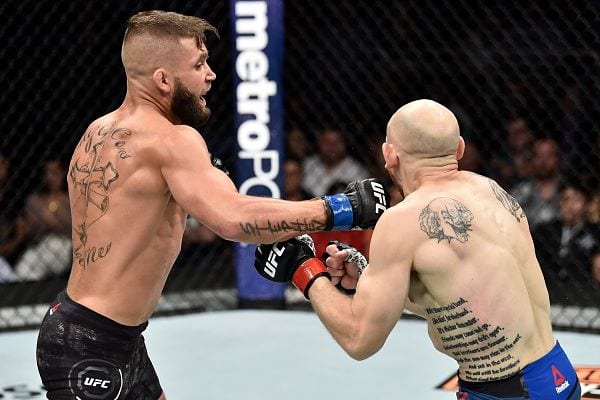 Yair Rodriguez came to the UFC in 2014 after winning The Ultimate Fighter: Latin America. He went 2-0 on the show with victories via triangle choke and TKO, before he won his season via unanimous decision. Rodriguez won his next two fights via decision and scored one of the most lethal head kick knockouts you'll ever see in this sport over Andre Fili. He went on to win his next two fights before getting stopped by former UFC lightweight champion Frankie Edgar – his only loss in the UFC to date.
Since then, which was in May of 2017, Rodriguez has only fought once because of a contract dispute, which is unfortunate given his age. At only 26-years-old however, maybe it's a good thing, he was most likely in the gym polishing up what needed to be worked on.
Rodriguez boasts wins over Andre Fili, Dan Hooker, Alex Caceres, BJ Penn, and Chan Sung Jung, three of which were knockouts; while Stephens' most notable wins are over Rafael dos Anjos, Dennis Bermudez, Gilbert Melendez, Darren Elkins, Renan Barao, Doo Ho Choi, and Josh Emmett, four of which are via knockout.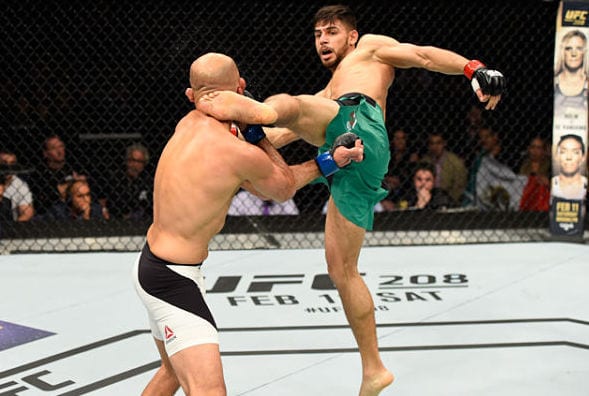 It'll be interesting to see if the experience has anything to do with this fight. Stephens hasn't lost too many stand-up affairs, and neither has Rodriguez. ""Lil Heathen" seemed to be hitting his peak a little over a year ago during his most recent win streak, he was even the favorite going into his fight with Jose Aldo, which is pretty remarkable. He'd just looked better than ever while dismantling Melendez, Emmett, and Choi.
Will we see that Stephens again? Or will the footwork and flashy striking of Taekwondo black belt Yair Rodriguez be too much?