UFC 205 has been subject to so many twists and turns in the recent weeks. Following wide-spread rumours of a main event between Conor McGregor and Eddie Alvarez, things started to get a little confusing. Reported as still injured from UFC 202, McGregor's part in the New York debut for the UFC was now in question. Following that report, number one contender Khabib Nurmagomedov claimed he would be fighting Alvarez. News then broke that the featherweight champ was in fact uninjured, and still aiming to fight at UFC 205.
Posting pictures of two signed bout agreements on Twitter, 'The Eagle' furthered reports that he'd receive the next lightweight title fight. 'The Silent Assassin' added to the mix of news by stating he still wanted to fight McGregor. There's been a number of bouts confirmed for UFC 205 so far, and they are as follows: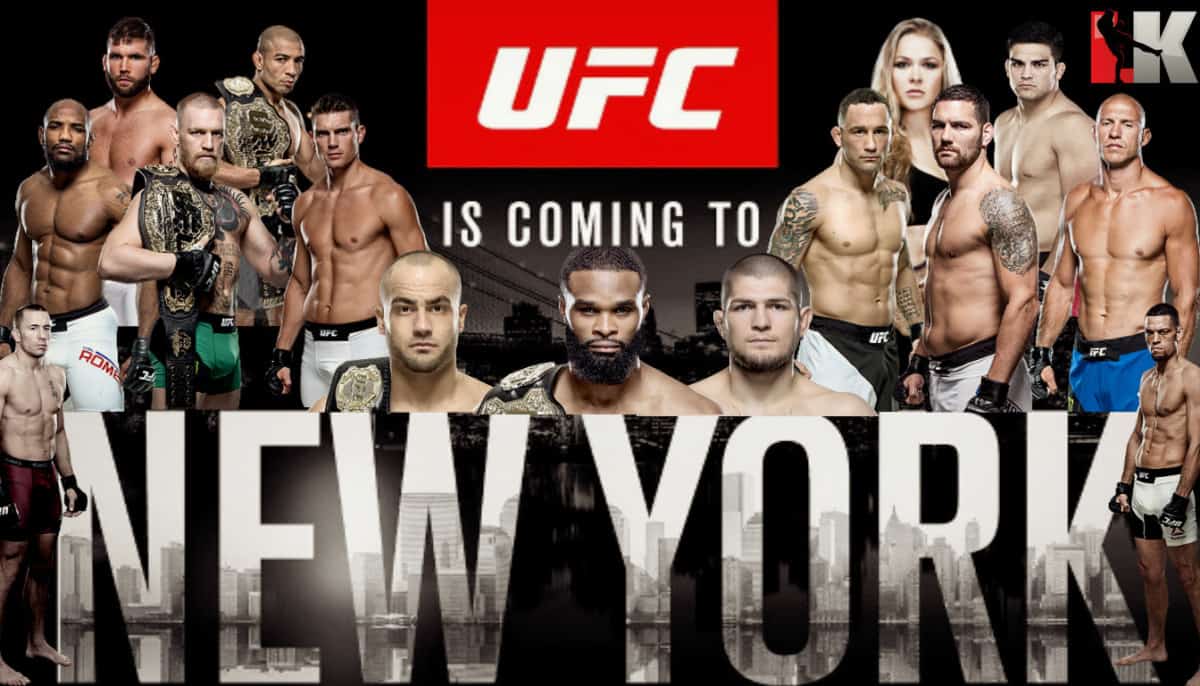 Who's Missing?
UFC welterweight championship: Tyron Woodley vs. Stephen 'Wonderboy' Thompson
UFC Strawweight championship: Joanna Jedrzejczyk vs. Karolina Kowalkiewicz
Women's bantamweight: Miesha Tate vs. Raquel Pennington
Welterweight: Kelvin Gastelum vs. Donald 'Cowboy' Cerrone
Featherweight: Frankie Edgar vs. Jeremy 'Lil Heathen' Stephens
Middleweight: Rashad Evans vs. Tim Kennedy
Lightweight: Thiago Alves vs. Jim Miller
Middleweight: Tim Boetsch vs. Rafael Natal
Woman's bantamweight: Liz Carmouche vs. Katlyn Chookagian
There's an announcement set for tomorrow (September 27, 2016) but for the moment, the big names in the recent debate are missing.
Let's take a look at three HUGE possibilities for UFC 205's main event…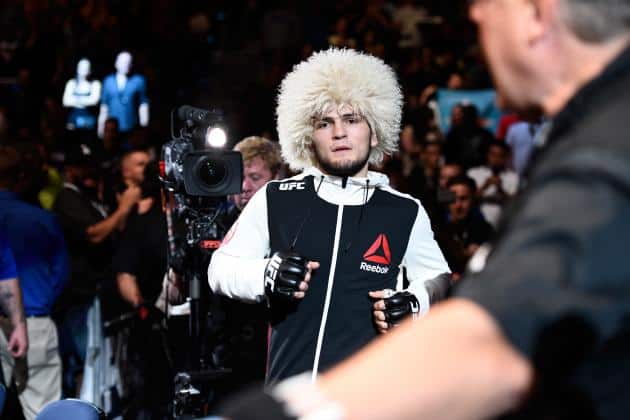 Eddie Alvarez vs. Khabib Nurmagomedov
After two years away from fighting due to multiple injuries, 'The Eagle' returned in April of this year. Solidifying his spot as number one lightweight contender, Nurmagomedov defeated Tony Ferguson's late replacement Darrell Horcher by submission.
Why would this fight be so huge? Aside from it placing rankings above popularity and money, Nurmagomedov is possibly the most dominant lightweight this division has ever seen.
'The Eagle' has never lost a round, and comes to completely shut out his opponents. Undefeated at 23-0, many feel Khabib presents the biggest possible challenge to Eddie Alvarez's lightweight championship. That's a very real and intriguing prospect. Also worth considering is that 'RDA' appeared to be a very dominating force, but 'the dog' in Alvarez put that beast to sleep in no time.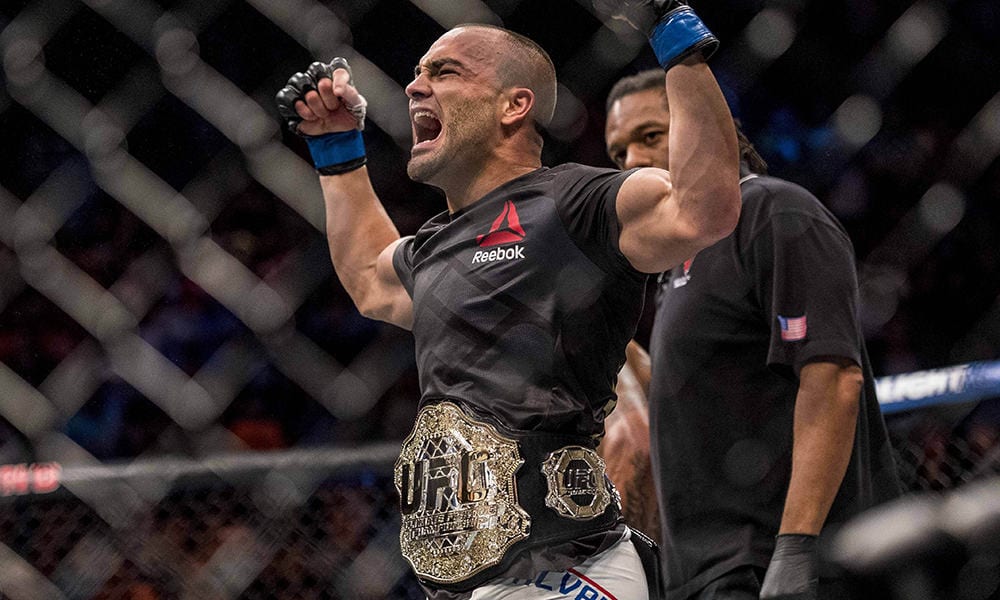 Eddie Alvarez vs. Conor McGregor
Swaying away from the rankings, this scrap has all the makings of a pay-per-view record breaker. That said, as fans and pundits, PPV records aren't exactly paramount, at least not for the purists. But, and it's a big one, many are interested to see how 'The Notorious' will do at 155 pounds. Don't think for one minute the UFC won't book this fight either, as UFC 196 was originally meant to feature Rafael dos Anjos against the Irish star for the lightweight belt.
Should McGregor fight his way through the top 10 for a title fight at 155? Many would argue yes, but does this mean we won't tune in if Alavarez vs. McGregor is announced as the UFC 205 main event?
Back to rankings…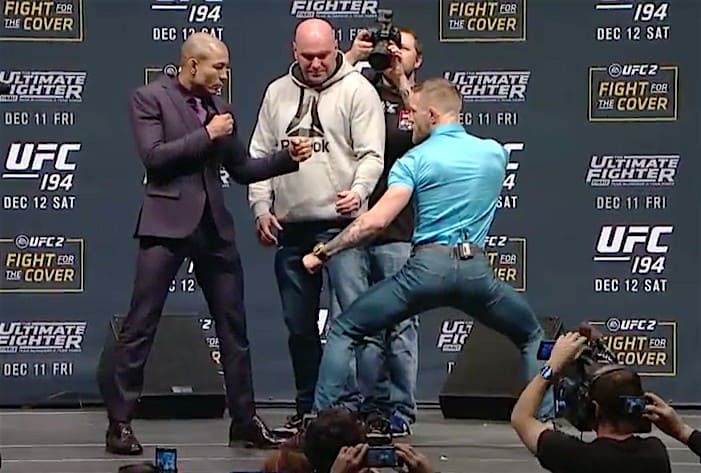 Conor McGregor vs. Jose Aldo 2
This fight has years of history. After sharing 18 months worth of beef, it took just 13 seconds for Conor McGregor to dethrone Jose Aldo. Claiming the formerly dominant Brazilian's 145-pound strap, 'The Notorious' has spent the last two fights at 170 pounds against Nate Diaz. Many fans and the crop of irate featherweights are calling for McGregor to defend or vacate, so what if it's the former?
Aldo never really got going in their first meeting, that's not to say he would in a rematch, but he looked on fire against Frankie Edgar at UFC 200. Now, with the interim strap in hand, the tables have turned on McGregor and Aldo's rivalry. The Irish star has a junior champion in his midst, and who wouldn't want to see this fight in the UFC 205 main event?