UFC bantamweight champion TJ Dillashaw and his predecessor Dominick Cruz have some serious beef ahead of their January 17 fight, and it just got stepped up a notch….
Dominick Cruz is back, and ready to take on TJ Dillashaw at UFC Fight Night 81 this coming January 17, in an attempt to win back the 135-pound title he never lost. After a terrible run of injuries and surgeries, including an implanted cadaver muscle, 'The Dominator' was forced to relinquish his strap, and 'The Viper' burst on to the scene with his unlikely victory over Renan Barao.
The Brazilian training partner of Nova Uniao's Jose Aldo was being pegged for greatness when he defeated Urijsh Faber for the vacated strap, but TJ won with a devastating knockout for the feel good story of the year in 2014. Defeating Joe Soto and Barao for the second time, Dillashaw has set himself up for a fight with Cruz, who many argue fathered the style that 'The Viper' currently adopts.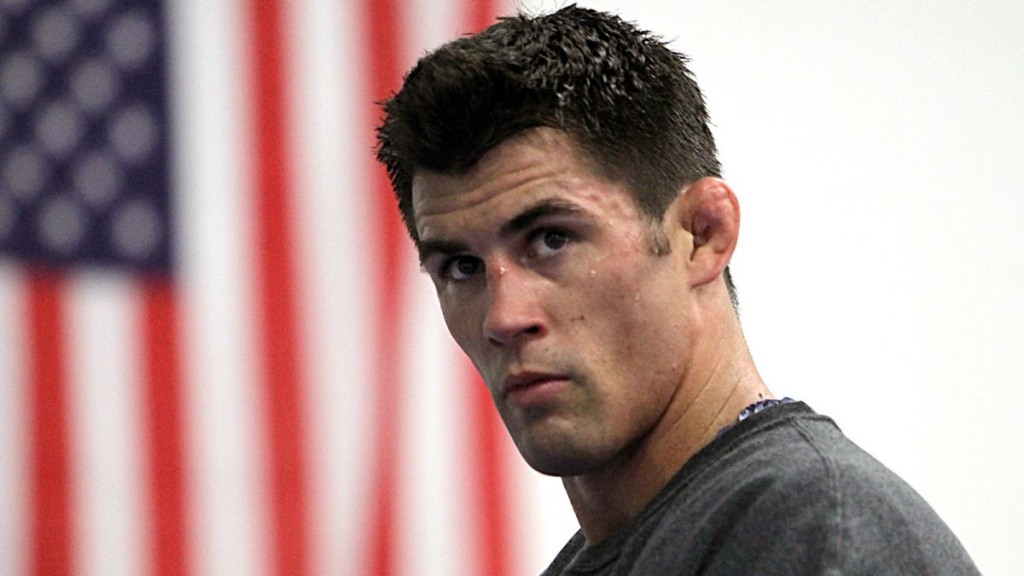 So there's some serious beefing going on between the former and current champion right now, and it all stems from Cruz's new outspoken nature. He seems to have got under the skin of the champion, and this recent clip shows how good at talking 'The Dominator' has got:
Yeah, Cruz pretty much dominated the heck out of Dillashaw in their first real confrontation for the cameras, as the champion remained pretty much out of ammo for the entire segment.
Then 'The Dominator' continued his verbal assault yesterday, blasting TJ as a 'meathead jock' who 'isn't that bright.' It seems the champ has heard enough, and has gone on a rant himself.
Skip to page 2 for TJ Dillashaw's response….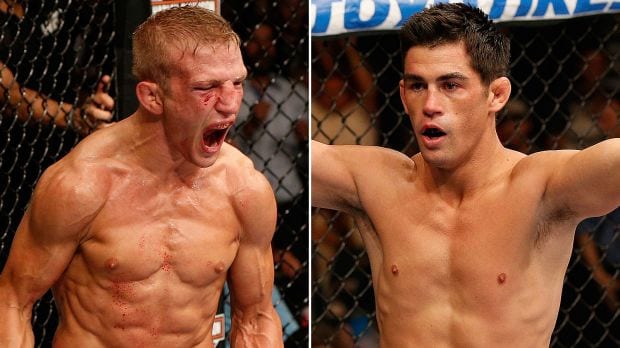 Thanks to FOX Sports
"All that s–t he's been talking, he's got to back it up," Dillashaw said. "He's just putting more pressure on himself and when he gets knocked out Jan. 17 he's going to have to be an announcer for the rest of his life.
"I think he found his new niche and that's talking. He does do a good job analyzing and he's been trying to be Conor McGregor for this fight and hype it up. He's already figured out his niche and that's going to be sitting behind the desk and talking."
"I'm going to put it on him, I'm going to break him," Dillashaw said. "He's kind of fought guys who stood still, stood right in front of him, and I'm not that kind of cat. My numbers on my strikes, my output is ridiculous and it's going to break him.
"If you look at that Demetrious Johnson fight with him, Cruz couldn't handle it. The only reason why he won that fight is by taking him down, holding him down and being the bigger fighter. He couldn't handle Demetrious Johnson's stand up and it's going to be a different cat when I get in there."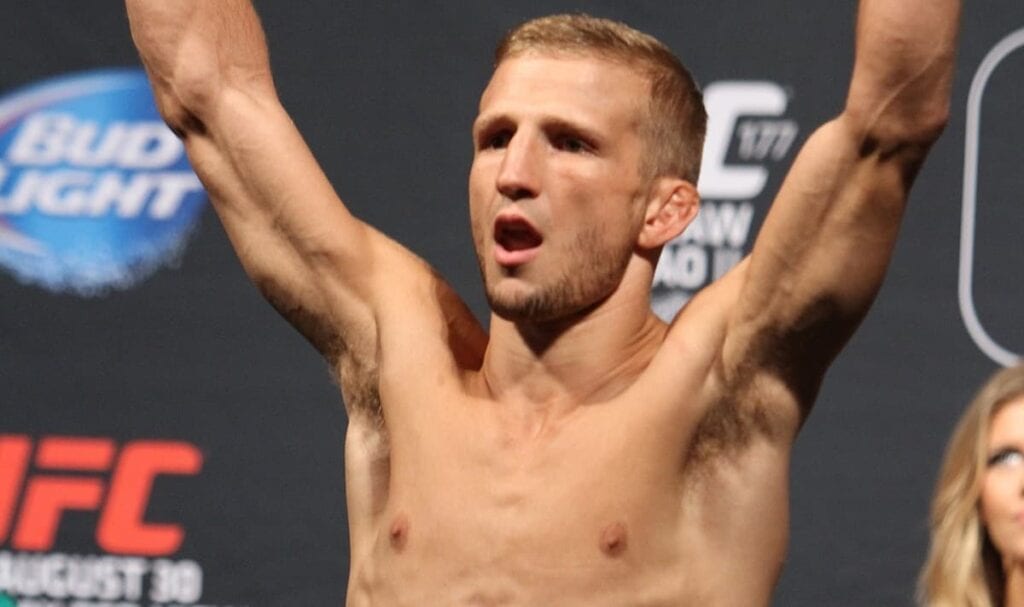 "I'm ready for the five rounds for him 'Dancing with the Stars,' I have to chase him down a little bit. He likes to run around and kind of be a point fighter," Dillashaw said.
"He looks at this sport as points. He's trying to get all these points and I'm trying to get in your face and knock you out and to really fight. It's a different kind of mentality."