In the sport of mixed martial arts, some fighters become synonymous with their nicknames, and often their meaning is self explanatory, from the likes of Quinton 'Rampage' Jackson through to 'Ruthless' Robbie Lawler and 'The Notorious' Conor McGregor.
However, in some cases there's far more to a fighters moniker than meets the eye, and in this article, we'll tell the fascinating stories behind 10 past and present UFC stars memorable nicknames.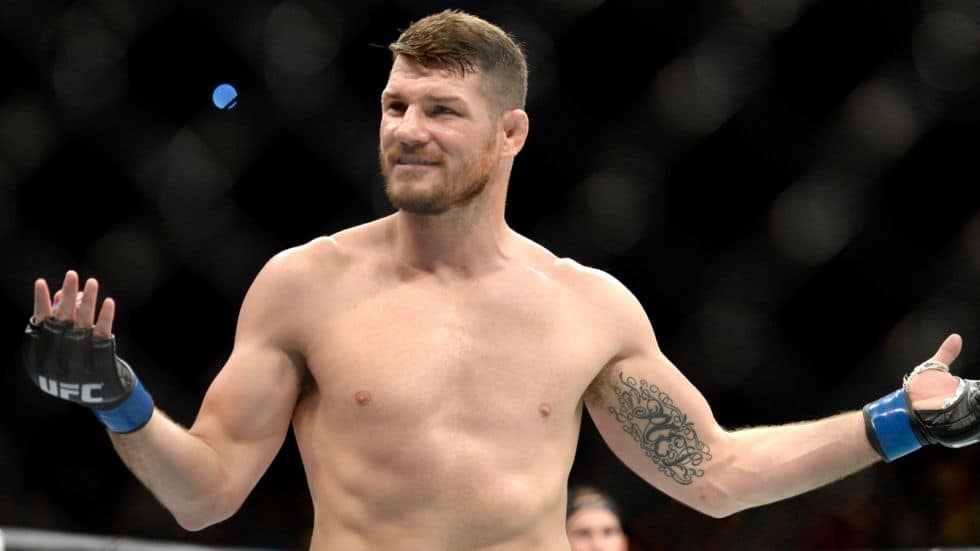 Michael 'The Count' Bisping
At first glance ,former UFC middleweight champion Michael 'The Count' Bisping's nickname may just appear to be a nod towards the boxing phrase, "out for the count," but the real reason is actually far more interesting.
Back in the 1300's, one of Bisping's Polish ancestors played an important role in winning a battle that would lead to him being declared a Count and given a large amount of land.
As a result, for many generations afterwards his ancestors lived the good life, right up until the 1930's when his grandfather, Andrzej Józef Bobola Bisping was still a part of Polish nobility and led a military outfit called, 'The Bishop's Pings' (which is where the surname, 'Bisping' originates from).
However, when Germany invaded Poland in 1939 in a show of force that would lead to World War II, his family were lined up against a wall and shot, which led to Andrjezej fleeing the country and making his way to the UK.
As a result, when Bisping was born, he didn't live the life of a Count, but instead grew in a humble council estate England, where his family history meant nothing and only led to him being bullied at school, to the extent that he was embarrassed to draw attention to it when he started his fighting career.
However, Bisping's manager at the time was aware of his ancestry, and so he told a ring announcer at one of his fights to call him 'The Count,' and it's remained with him ever since.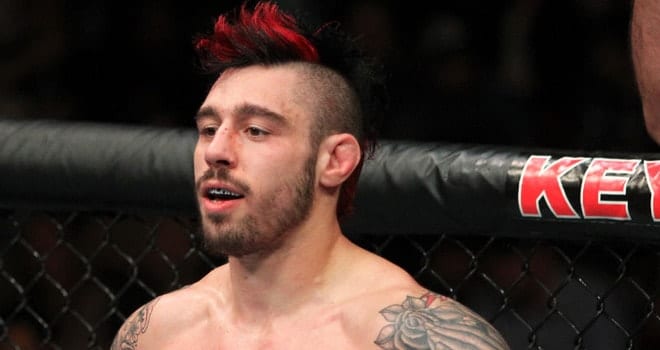 Dan 'The Outlaw' Hardy
Hailing from Nottingham, England, the setting of the classic 'Robin Hood' folktale, you may think that's all there is to know about how Dan Hardy became 'The Outlaw,' but there's more to it than that.
Early in his career, Hardy became frustrated that his coach at the time couldn't find him fights as frequently as he wanted and so he decided to split from him.
However, his ex-coach didn't take too kindly to that snub and used his influence in the Midlands region of the UK to force other fighters not to train with Hardy.
Exiled from the martial arts community, Hardy first gave himself 'The Outlaw' nickname while posting on the Cage Warriors website when he began seeking out new training partners online.
The nickname became even apter when Hardy discovered that in olden times, outlaws in England were known as 'Wolf Head's,' and in the legal system the Latin translation for 'Outlaw' was, 'Let his be the head of a wolf.'
This resonated with Hardy over the years as he had encounters with wolves while he was training martial arts in Peru, and years later he would be diagnosed with a heart defect that was coincidentally known as 'Wolff-Parkinson-White Syndrome.'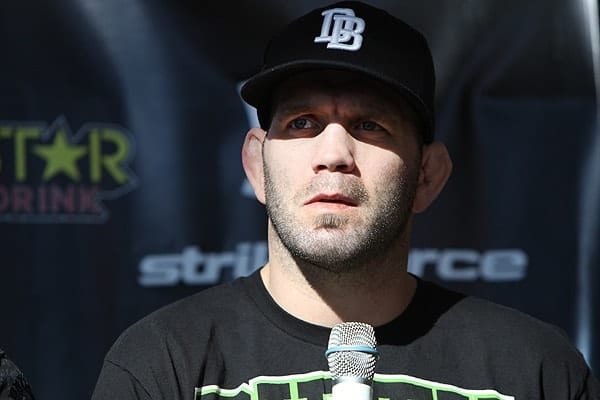 Matt 'The Law' Lindland
Matt 'The Law' Lindland rolls off the tongue, but it isn't just the wrestler's ability to law down the law to his opponent's in the cage that resulted in him being given that particular nickname.
When Lindland failed to make it onto the USA Olympic team for Greco-Roman wrestling in 2000 after losing to Keith Sieracki in the semi-finals, he didn't just pack his bags and go home.
Instead, Lindland began legal proceedings, arguing that he'd lost unfairly due to the fact that his opponent had executed a trip, which is illegal in Greco-Roman wrestling.
The legal battle that followed was long and arduous, grabbing front-page headlines at the time as Lindland and his legal team refused to take no for an answer as they presented their case to a grievance committee, two different American Arbitration Association arbitrators, five different federal district judges, the Seventh CircuitCourt of Appeals (three times), Justice Stevens on behalf of the United States Supreme Court and three Court of Arbitration for Sport arbitrators, before finally emerging with a ruling that a rematch between Lindland and Sieracki was justified.
All of the efforts that went into winning Lindland's case proved to be justified as he defeated Sieracki 9-0 in their rematch and proceeded to win the silver medal at the 2000 Olympics, before moving on to join the UFC and enjoy a long career in the sport.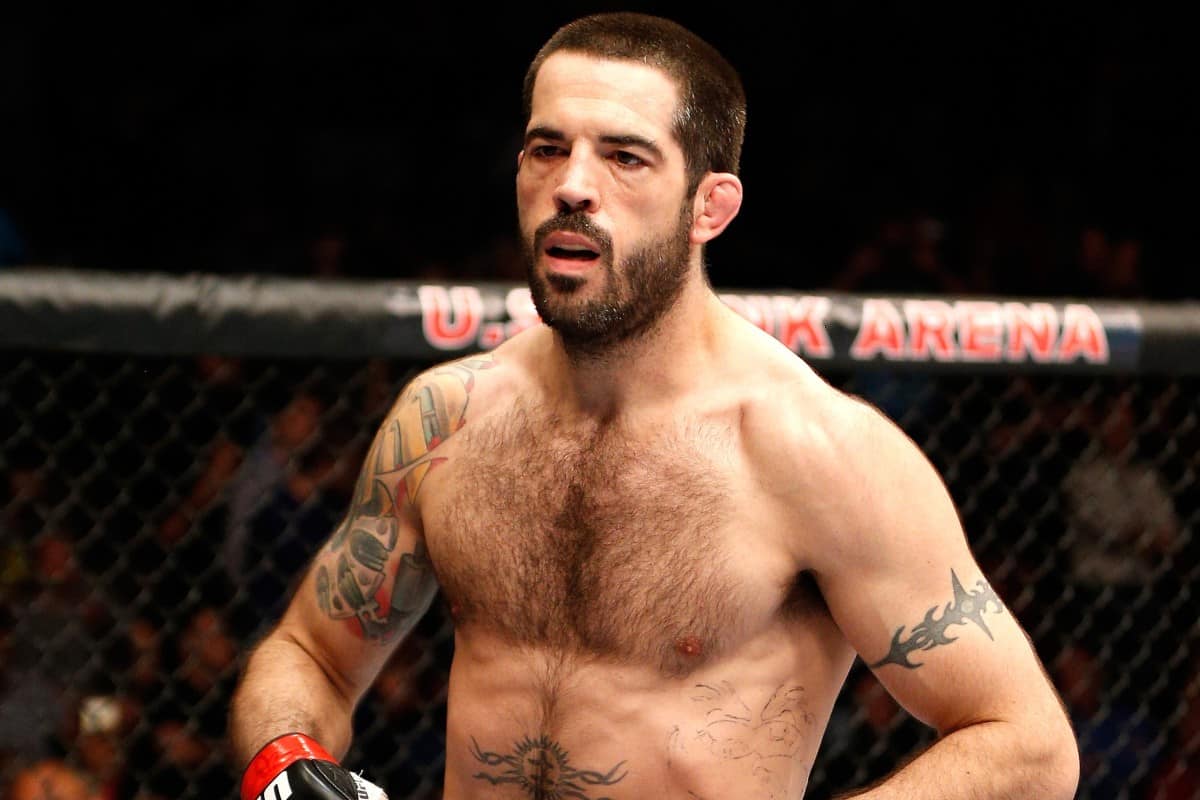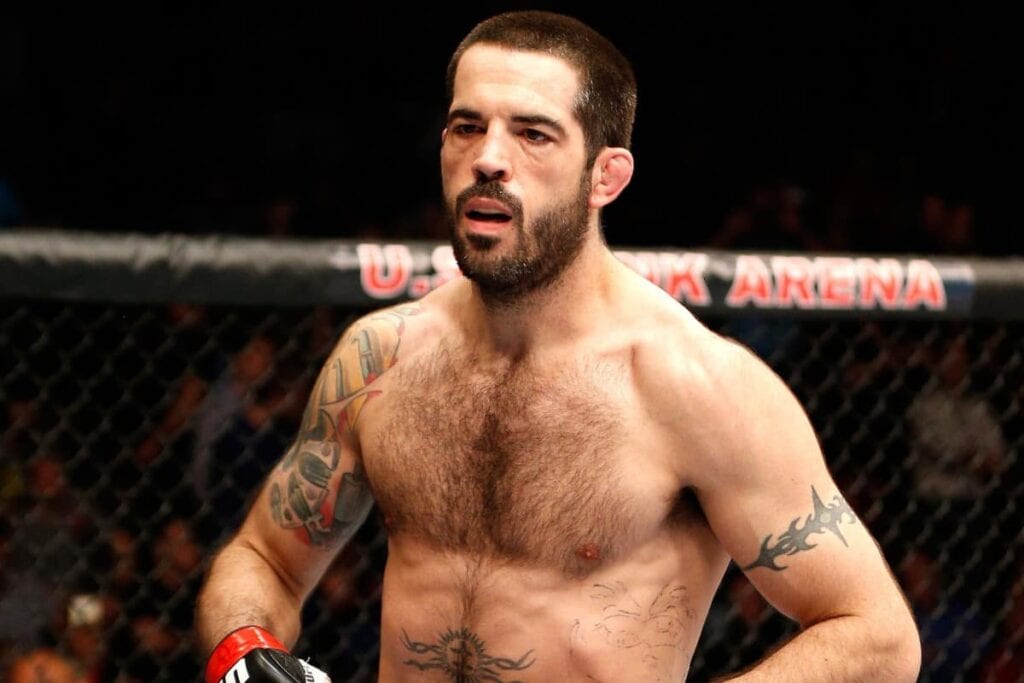 Matt 'The Immortal' Brown
Though UFC welterweight fighter Matt Brown would go over a decade in the sport without ever being finished by strikes, that's not the reason he goes by the name of 'The Immortal.'
Instead, Brown earned that nickname before his fighting career during the darkest days of his life when he was a small-time drug dealer in Jamestown, Ohio who was talked into trying heroin by a so-called friend.
Brown's first experience with the class-A drug was disastrous as he overdosed and had to be rushed to hospital where he would later be informed that he had been clinically dead for a minute, before doctors managed to save his life.
Coming back from the dead earned Brown 'The Immortal' alias, and perhaps he took it a little too seriously at first, as he admits that he didn't immediately stop taking drugs after coming so close to death.
In fact, it was only some time later when three other people that he knew from his local area all died of heroin overdoses in a short space of time that it finally sunk in that he could be next and he began to clean up his life and pursue what would prove to be a successful career in MMA.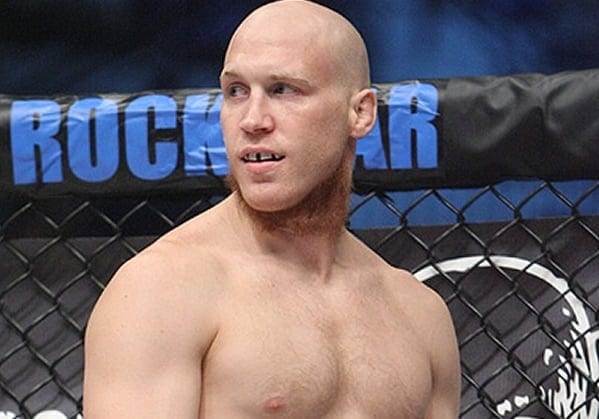 Nick 'The Goat' Thompson
When fans refer to a fighter as being 'The GOAT,' it means that they believe them to be the 'Greatest Of All-Time,' but former UFC fighter Nick Thompson goes by that moniker for a far more embarrassing reason.

The truth is that when he first started out on his mixed martial arts journey, Thompson had an alarming knack for getting knocked out in training.
Taking note of this, his sparring partners jokingly named Thompson 'The Goat' as a reference to a particular breed of the animal that is famous for fainting when it is panicked by sudden movements or loud noises.
Despite this less than auspicious start to his career, Thompson showed a steely determination to keep fighting, and that would prove to be a good decision as he would go on to enjoy a long career in the sport, posting an overall 38-14-1 record while competing for the likes of the UFC, Bellator, Strikeforce and Elite XC.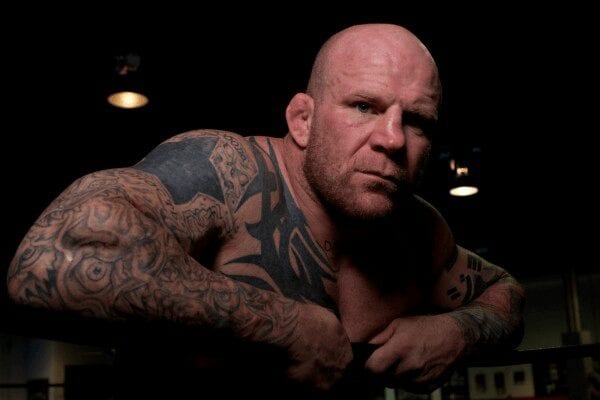 Jeff 'The Snowman' Monson
'The Snowman' might seem an unlikely name for an MMA fighter, but even more improbable is the fact that it was given to Jeff Monson when he was competing in a place where snow almost never falls – Abu Dhabi.
This was back in 1999 when Monson arrived in the capital of the United Arab Emirates for the prestigious ADCC Submission Wrestling World Championships.
At the time Monson was a relative unknown in the grappling scene, so it came as a shock to many observers when he took the tournament by storm in his weight class.
This apparently made a big impression on those who were watching him compete on the mat, as he was soon being branded 'The Snowman' due to the fact that he was, "white, compact, rolling and getting bigger and stronger as the tournament went on."

In the end, Monson would defy everyone's expectations by defeating four talented Brazilians in a row to win the gold medal in the 88-98kg division.
'The Snowman' would go on to prove that was no fluke by winning at ADCC again a few years later, while he's also since fought almost 90 times in MMA.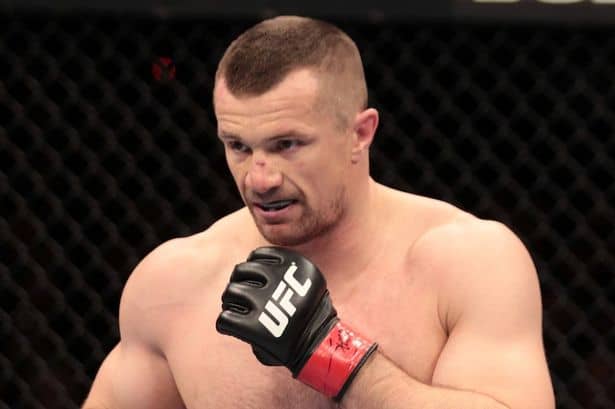 Mirko 'Cro Cop' Filipovic
Mirko Filipovic's nickname caught on so much that many people have simply dispensed with his surname altogether and instead just refer to him as Mirko 'Cro Cop.'
Filipovic's moniker is almost self-explanatory as he is Croatian and used to earn a living as a police officer.
However, he wasn't just a regular cop by any stretch of the imagination as for six years he was a member of Croatia's elite Special Forces Anti-Terrorism unit.
Filipovic had dreamed of being in the special forces even as a child, though as it turned out he joined the military first in 1993 at a time his homeland was in the midst of a war for independence.
Upon leaving the army he applied to join the police, and after initially serving as a regular cop he was assigned to the Special Forces, which is essentially Croatia's version of a SWAT member.
Luckily, Filipovic was also granted time to simultaneously pursue his dreams of becoming a kickboxing and MMA champion, which would eventually lead to him pursuing that passion full-time, becoming one of the sports biggest stars.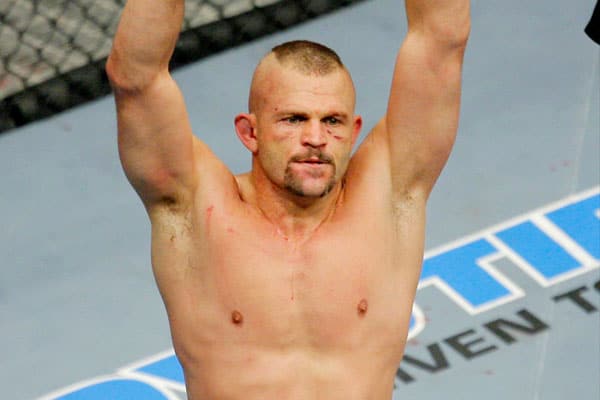 Chuck 'The Iceman' Liddell
Chuck Liddell has his long-time coach and friend John Hackleman to thank for his iconic 'Iceman' nickname.
Early in his career, while getting ready backstage to corner Liddell for his third-ever kickboxing fight, Hackleman sat back and marveled at how cool, calm and collected the young fighter was.
"We were hanging out in the locker room before the fight, and he noticed that I wasn't breaking a sweat or shaking out my arms to release some of the jitters and didn't have any other nervous tics.
"He told me he had been in countless pro fights and was anxious before every one of them. Meanwhile, I looked as if I were going for a stroll in the park. He thought I had ice in my veins."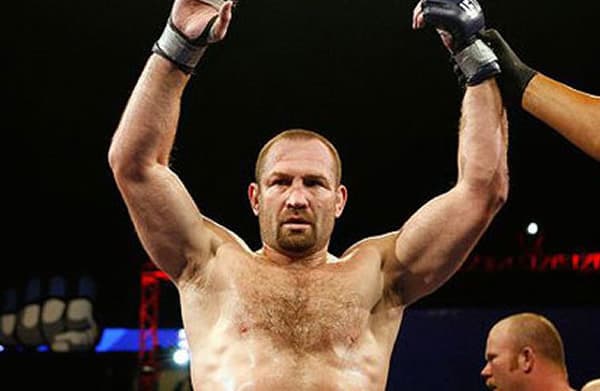 Vladimir 'The Janitor' Matyushenko
Vladimir Matyushenko's unlikely nickname, 'The Janitor' was bestowed upon him many years ago when he was just emerging from military service in his native Russia.
Matyushenko was only 18-years-old at the time and was soon scheduled to compete in a big wrestling tournament in Russia, where he would be going up against a number of big-name U.S. stars of the sport.
The day before the event, Matyushenko brought out a mop and bucket and started cleaning the mats, as he feared that the sweat left behind from the American team's last training session would make them slippy and might cause him problems the following day.
This act didn't go unnoticed, and so when the essentially unknown Matyushenko went on to win the entire tournament, the American team's coach began making fun of his big-name stars for losing to a "Russian janitor," and joked that, "He's not even a wrestler. He was setting up the tournament yesterday and he's never wrestled before."
The nickname stuck when Matyushenko then moved to the U.S. to train, and in hindsight, it seems fitting for a fighter who mopped the floor with many opponents during his career, yet always remained humble and unassuming.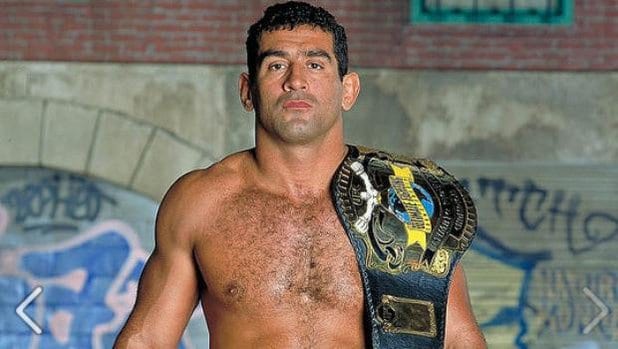 Marco 'King Of The Streets' Ruas
The one-night tournament champion at UFC 7 back in 1995, Brazil's Marco Ruas went by the menacing nickname, 'The King Of The Streets.'
According to the fighter, he was given that nom de plume when he was just 16 years old after a confrontation with two of the toughest fighters in his neighborhood.
Ruas and his brother had been watching a soccer game at a bar when the two burly security guards approached him and tried to throw him out.
Ruas challenged them to fight him in the street and they obliged. Even though he was still just a teenager, Ruas had already begun training to become a fighter and he put what he'd learned to good use, quickly flooring one of the guards with a series of punches.
The other then tried to attack him with a pool cue from behind, but he managed to avoid the blow and beat him up too.
Word of the beatdown that the young Ruas had laid just handed out quickly spread in his local neighborhood, and given that in Brazil, 'Rua' means street, it wasn't long before people began referring to him as, 'The King Of The Streets.'