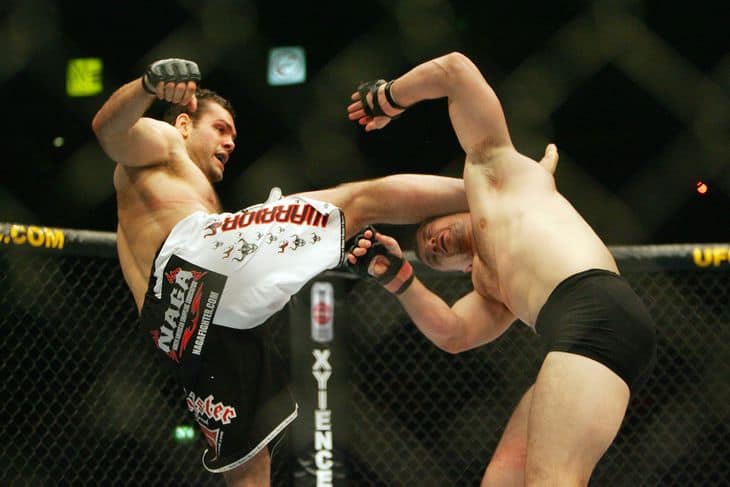 8. Gabriel Gonzaga
Though he's had a somewhat mixed record in the UFC going 12-10 overall, Gabriel Gonzaga is actually the second best fight-finisher of all time in the promotion's heavyweight division with 11 of his 12 victories having come via stoppage.
That leaves him tied with lightweight legend Penn, but 'Napao' takes the eighth spot on this list thanks to the swiftness of his execution, ending eight of his opponents' nights in the first five minutes.
Gonzaga's Brazilian Jiu-jitsu game has always been a serious threat and he holds wins by armbar, Americana, rear-naked choke and guillotine in the UFC, but the Brazilian also likes to let his fists fly, and while that's not always been in his best interests, he has managed to rack up no less than seven victories by way of strikes.
Despite his punching power, his most memorable finish was unquestionably the jaw-dropping moment he knocked out Mirko 'Cro Cop' Filopovic with the Croatian star's own trademark technique – a devastating head kick at UFC 70 in 2007.