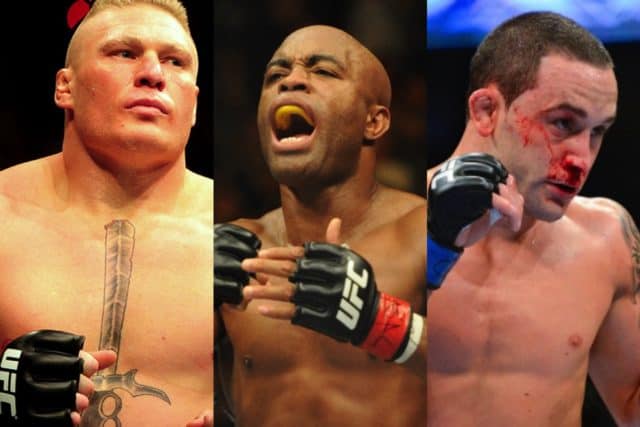 Anything can, and often does, happen in the sport of mixed martial arts.
One of the traits that makes MMA the most exciting sport in the world is the utter unpredictability of the action. With almost anything allowed – punches, kicks, elbows, knees, takedowns, slams, ground and pound, and submissions all in play – trying to foresee exactly how a fight will go is often a fool's errand.
As such, miraculous comebacks are always a possibility, and happen with much more regularity than in other major sports. Victory is often just one well-placed punch, kick, or takedown away. Because a finish negates any scoring that happened prior, athletes in the Octagon are able to mount sudden and stunning turnarounds, even if they had been on the wrong side of a beating.
Still, there are those that stand above the rest. The latest list from LowKick MMA seeks to pick out the best of the best comebacks in UFC history. And by comeback, we mean within the context of a single fight. A comeback like Dominick Cruz returning from years on the shelf to smoke Takeya Mizugaki will not be considered here. Cruz was never losing that bout. What will be taken into account is how badly the fighter was hurt before snatching the victory and the stakes involved in the contest.
Whether eating a devastating strike and overcoming it, or getting consistently outfought and snatching victory from the jaws of defeat, comebacks come in many forms. Continue reading to see our picks for the greatest ones in UFC history. If there are any that we've missed, be sure sure to let us know in the comments below!
If you enjoyed this story, please share it on social media!