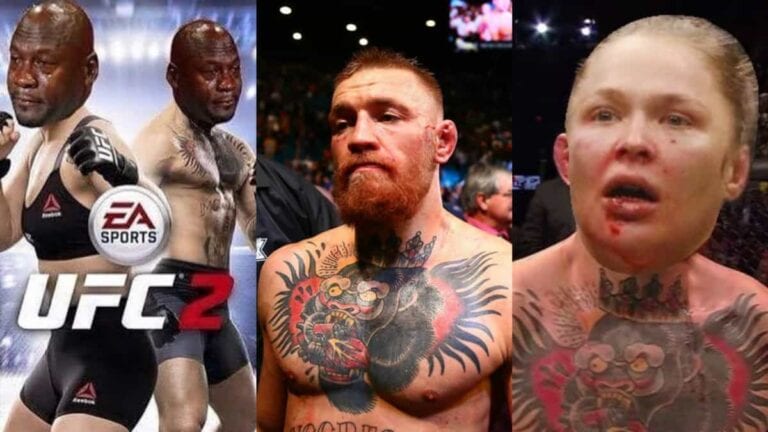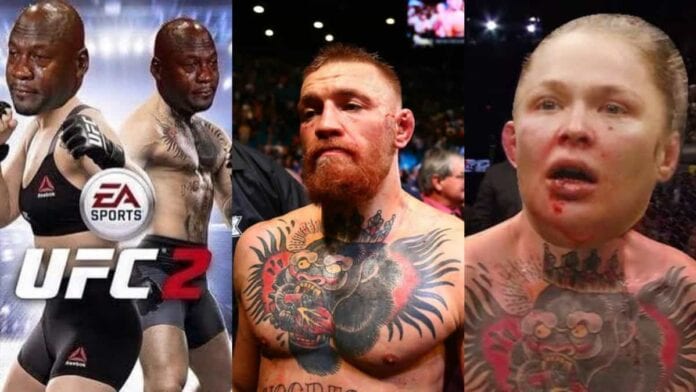 UFC featherweight champion Conor McGregor suffered his first loss for the promotion tonight. In a similar situation to Ronda Rousey's first loss, the Memes are going crazy right now….
So the UFC featherweight champion Conor McGregor made his welterweight debut tonight (Saturday March 5, 2016) in the MGM Grand Garden Arena, Las Vegas, Nevada. It was a crazy night of fights that saw Holly Holm dethroned in her first attempted title defense against Miesha Tate, and the fun was just getting started there. When McGregor and Diaz finally faced off, the crowd was electric, and they did not disappoint.
The two brash trash talkers slugged it out in a thriller that didn't even last two rounds, but very few people put money on how this fight ended. Diaz rocked McGregor in the stand up striking, and tapped him out when the fight went to the mat. It seems for all the hype and media coverage surrounding McGregor, it all means absolutely nothing on fight night.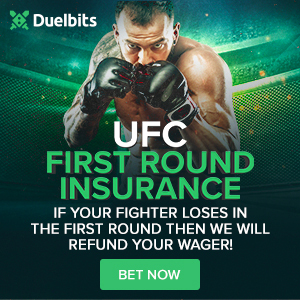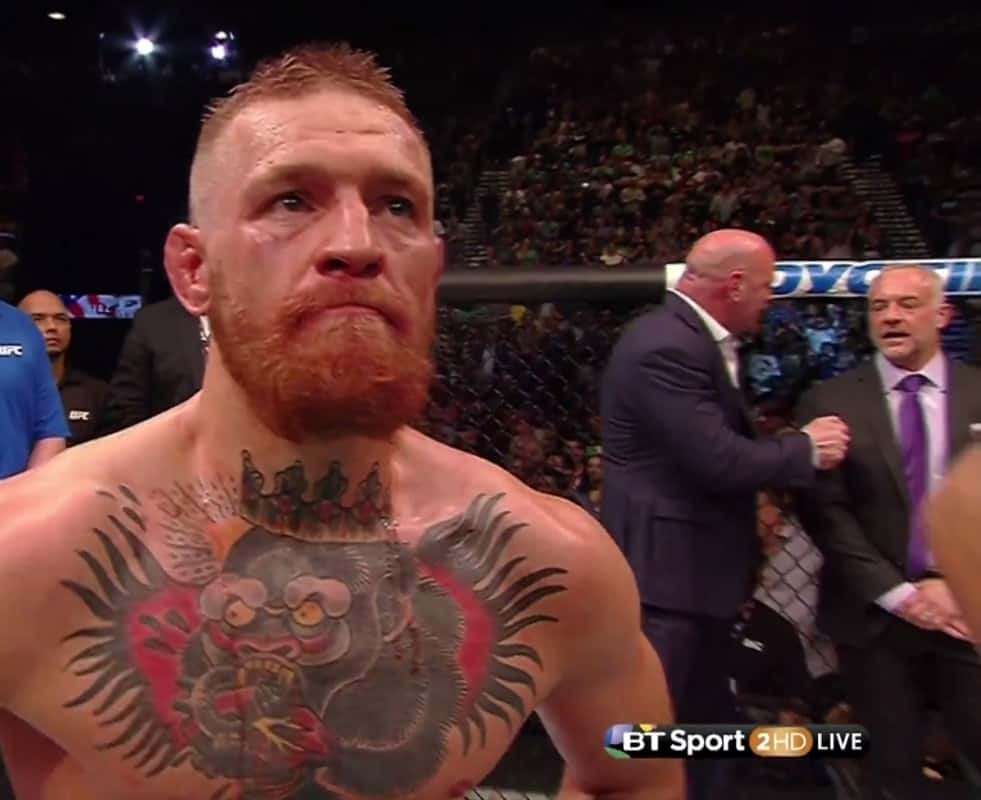 So where did it all go wrong for Conor McGregor? Well, moving up two weight classes probably wasn't the wisest idea in the first place, but was there an element of 'The Notorious' buying in to his own hype? The similarities between McGregor and former UFC women's bantamweight champion Ronda Rousey are eery, and they don't end there.
Thje internet has reacted to the McGregor loss with a torrent of hurtful memes aimed at the fallen Irishman, who goes back to the featherweight division with a loss, albeit still holding his 145-pound title.
This classic is more relevant now than ever before. LOL…But what about the Diaz brother's reaction? Don't worry, they are in on the fun too…
continue the article for the conor mcgregor memes That are going crazy right now…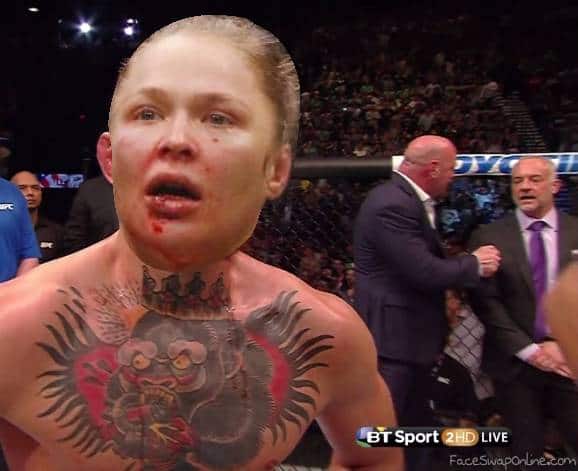 "Conor McRousey' also shows the reaction of Dana White and Lorenzo Fertitta, who shelled out a record Million USD for McGregor's basic pay tonight. Oops!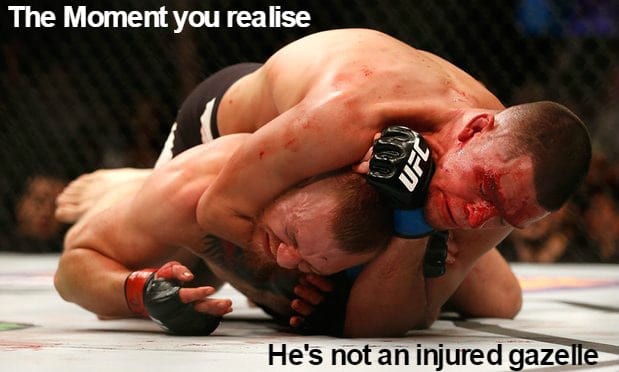 After McGregor claimed Diaz was an injured Gazelle in the pre-fight banter, this Meme is a sure fire hit for Diaz's camp.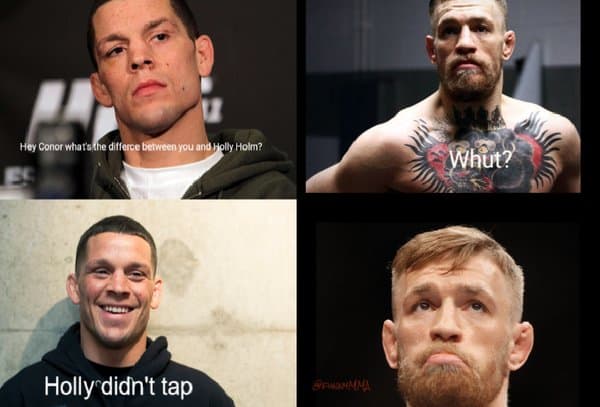 Self explanatory really!
continue the hilarious memes overleaf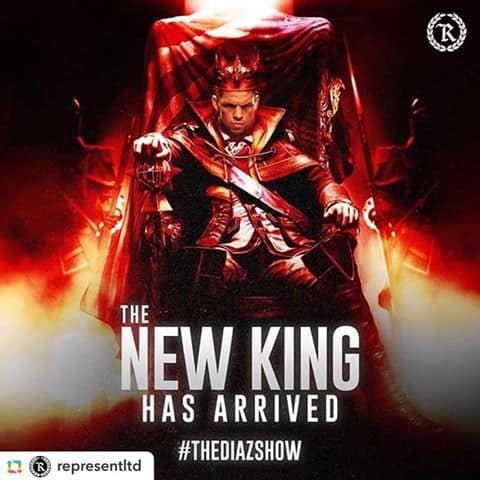 From Nate Diaz's Facebook^^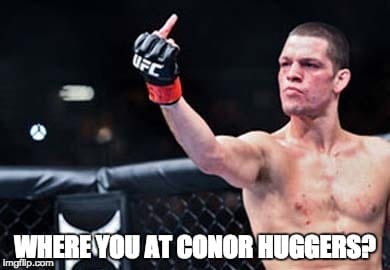 the madness continues over on the next page