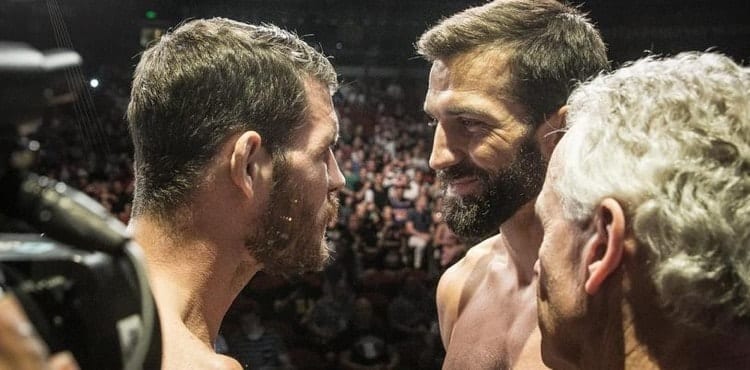 Luke Rockhold vs. Michael Bisping
Michael Bisping was on the set of the 'xXx' movie drinking beer with his co-stars Vin Diesel and Samuel L. Jackson in May of 2016 when the UFC came calling with a dream opportunity – a chance to fight for the middleweight title at UFC 199.
There was a catch though – he would only have two weeks to prepare for the biggest fight of his life. Oh, and his opponent would be Luke Rockhold, who had soundly beaten up and submitted him barely 18 months earlier.
Nevertheless, Bisping didn't hesitate to grab the opportunity with both hands and claimed that the fact he hadn't had time to over-train for the fight would be a blessing in disguise.
Nobody gave Bisping a chance of coming out on top against the in-form Rockhold, who opened as a 1/10 favorite to win, but the Brit was eager to prove everyone wrong.
It took less than a round for 'The Count' to do just that as he delivered one of the most memorable late replacement victories in UFC history by KO'ing Rockhold in the first round to become the new champion.