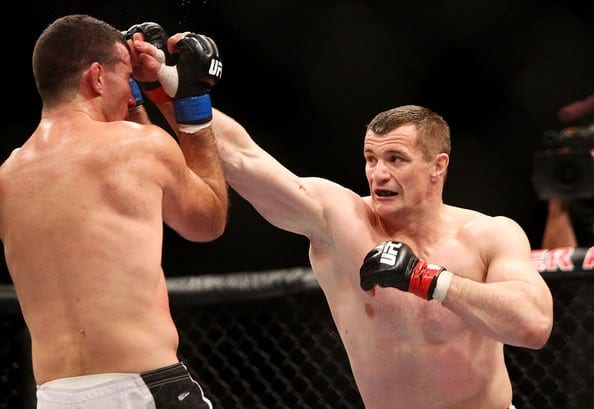 Mirko Cro Cop vs. Anthony Perosh
Grizzled Australian veteran Anthony Perosh had two fights in the UFC back in 2006, but having lost both and then spent several years on the regional circuit, it seemed like the 39-year-old's opportunity to get back on the big stage had slipped away.
However, just two days out from the promotion's first-ever event in Australia at UFC 110 in 2010, Perosh was suddenly thrust into the spotlight after being asked to step in as a late replacement for Ben Rothwell to fight the legendary Mirko 'Cro Cop' Filipovic.
It was a big ask to take the biggest fight of his career on 48 hours notice, not to the mention the fact that at the time he was competing at light-heavyweight, but nonetheless, Perosh accepted a bout that higher-profile fighters had reportedly turned down.
Alas, 'Cro Cop' proved to be too much for Perosh on the night, though he would showcase his toughness to last two full rounds before doctors ruled he couldn't continue.
However, Perosh had earned a lot of respect for stepping up to fight and so he was handed another chance to compete in the UFC, this time with a full training camp under his belt.

He'd not only go on win his next three fights but in total had a 10-fight run in the promotion before retiring at the age of 43.