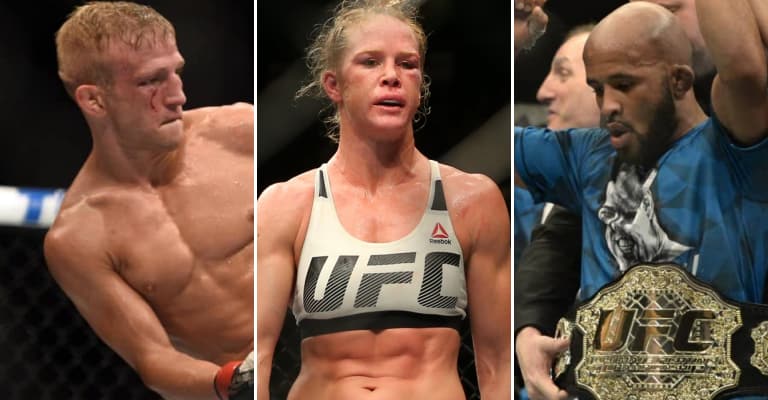 With tonight's (Sat., February 10, 2018) UFC 221 from the Perth Arena in Perth, Australia, being billed as one of the worst UFC pay-per-views of all-time, we thought it relevant to look back at the other terrible PPV events the promotion has put on through the years.
Not every card can be a blockbuster, and every now and then, the UFC offers up a supremely subpar pay-per-view, one where you feel like you wasted $60 (now $65, unfortunately) as well as your precious time.
While the UFC has gotten a bit better in stacking their cards and bracing for replacements, they're still at the mercy of injuries and failed drug tests. Regardless, the UFC doesn't help itself with so many watered-down cards, which lends them no time to promote each event, and lack of preparation in the event of a curveball.
And some are just downright bad. Let's take a look at the 10 worst PPVs in UFC history.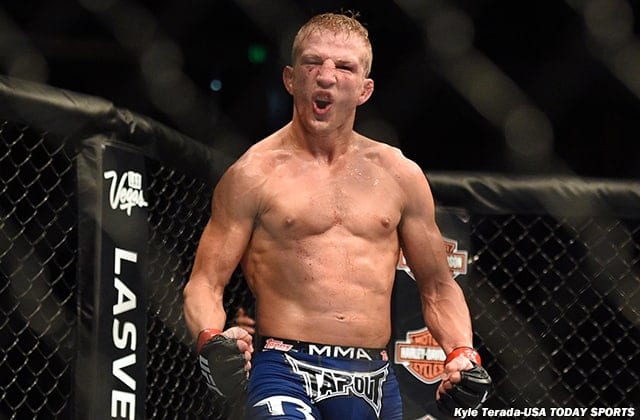 10. UFC 177
TJ Dillashaw's first run as bantamweight champion was marred by a weaker talent pool and injury replacements.
UFC 177 is a perfect example of that. Dillashaw took on the completely unheralded but surprisingly competent Joe Soto, who was filling in for an injured Renan Barao after the formerly dominant champion hit his head in the bathtub cutting weight.
Even worse, the card lost a rematch between Jon Jones and Alexander Gustafsson. So basically the entire card was gutted like a fish, ending up a fraction of what it could have been.

Definitely not worth throwing down the money.