With tonight's (Sat., February 10, 2018) UFC 221 from the Perth Arena in Perth, Australia, being billed as one of the worst UFC pay-per-views of all-time, we thought it relevant to look back at the other terrible PPV events the promotion has put on through the years.
Not every card can be a blockbuster, and every now and then, the UFC offers up a supremely subpar pay-per-view, one where you feel like you wasted $60 (now $65, unfortunately) as well as your precious time.
While the UFC has gotten a bit better in stacking their cards and bracing for replacements, they're still at the mercy of injuries and failed drug tests. Regardless, the UFC doesn't help itself with so many watered-down cards, which lends them no time to promote each event, and lack of preparation in the event of a curveball.
And some are just downright bad. Let's take a look at the 10 worst PPVs in UFC history.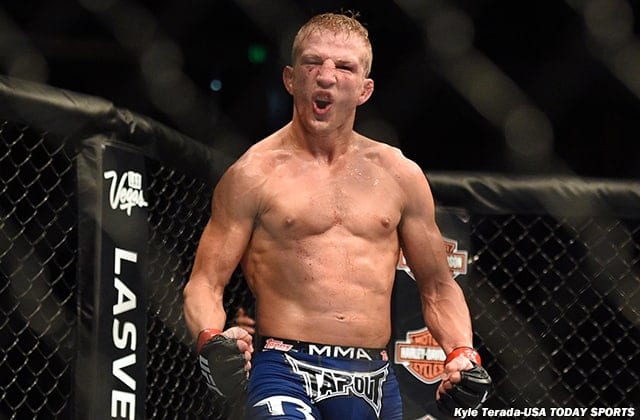 10. UFC 177
TJ Dillashaw's first run as bantamweight champion was marred by a weaker talent pool and injury replacements.
UFC 177 is a perfect example of that. Dillashaw took on the completely unheralded but surprisingly competent Joe Soto, who was filling in for an injured Renan Barao after the formerly dominant champion hit his head in the bathtub cutting weight.
Even worse, the card lost a rematch between Jon Jones and Alexander Gustafsson. So basically the entire card was gutted like a fish, ending up a fraction of what it could have been.
Definitely not worth throwing down the money.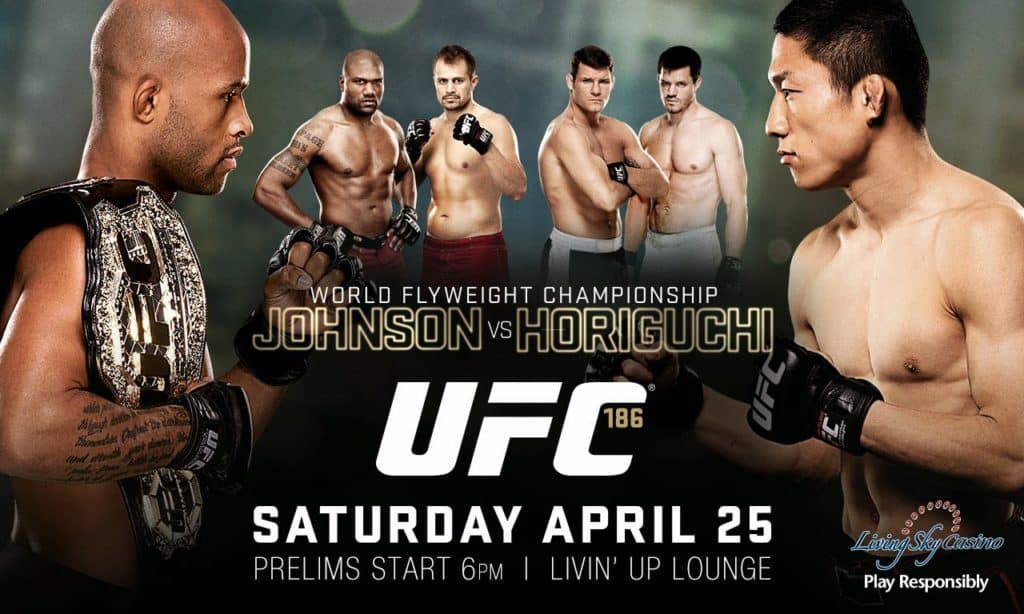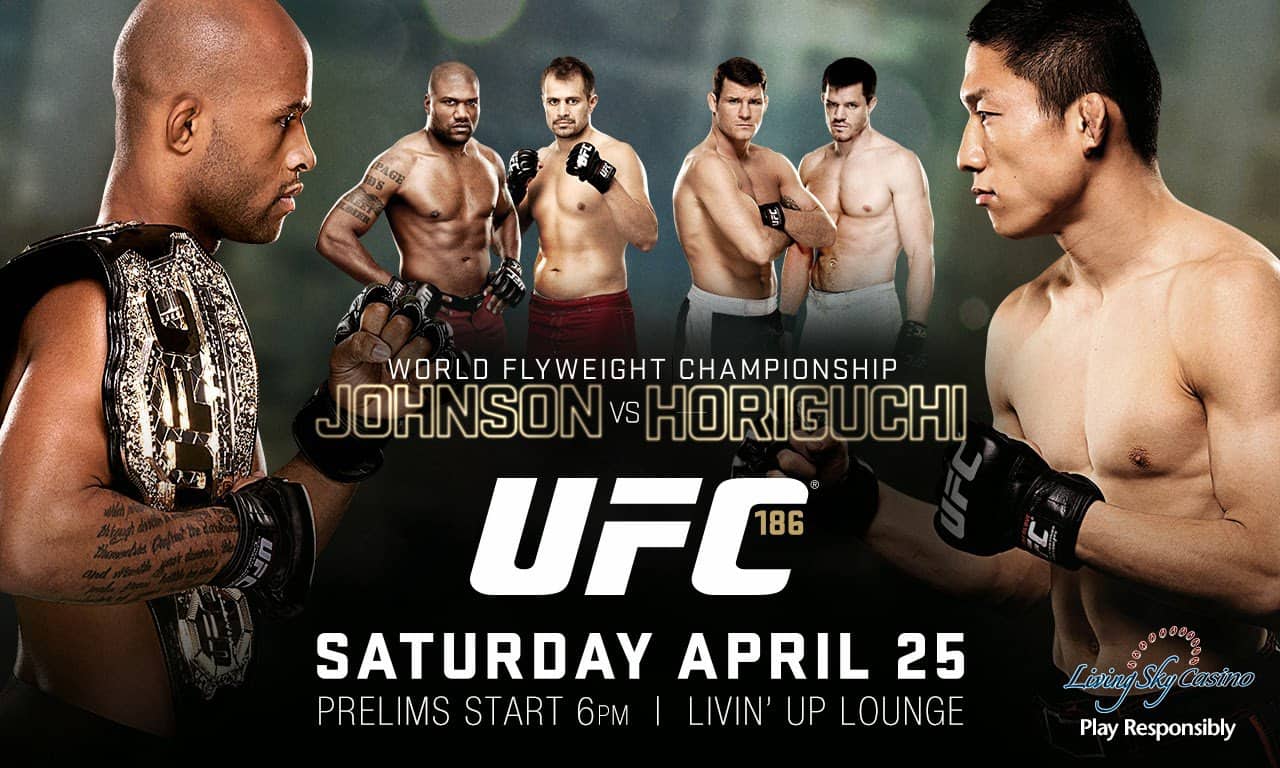 9. UFC 186
This card almost didn't even have Quinton "Rampage" Jackson on it, as he battled out a contract dispute with rival promotion Bellator. Bellator rightfully attempted to block Rampage's effort to jump ship with a legal injunction, however, he was ultimately allowed to fight in the eleventh hour.
All that hassle to get Rampage on the card and it was still a stinker. Rampage looked disinterested and the rest of the card failed to both promote the PPV and execute entertaining performances during so.
The knock on "Mighty Mouse", who headlined the PPV, is that he wasn't a ratings draw and is an inadequate promoter when it comes to his title defenses. UFC 186 was back when Johnson was even less of a draw than he his now, and that's saying something.
This is probably also the moment where it became clear that Rampage was no longer the draw he once was.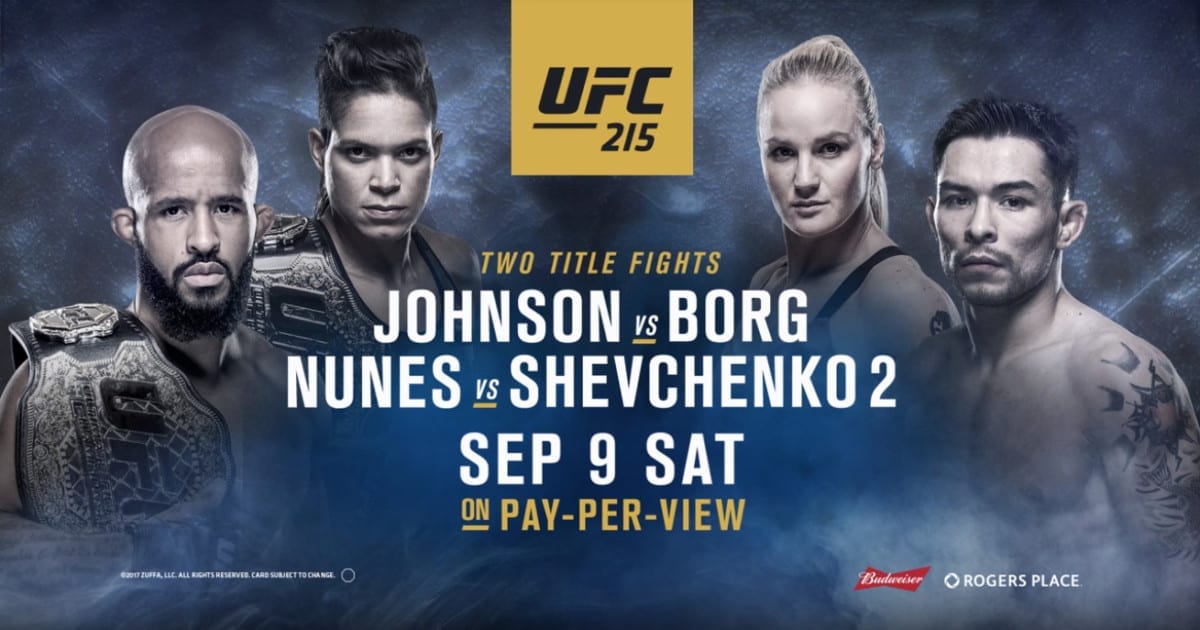 8. UFC 215
The UFC is always at the mercy of injuries and failed USADA tests, and no better pay-per-view encapsulates that than UFC 215.
First, they lose flyweight champion Demetrious Johnson, and in turn, lost a title fight. Then the card lost Junior Dos Santos vs. Francis Ngannou; what a banger that could have been. Dos Santos tested positive for a banned substance and the fight was ultimately scrapped.
The potential was there for a great card, but circumstances changed UFC 215 up big time.
What was left was a remarkably underwhelming offering that was weak from top to bottom. Amanda Nunes defended her bantamweight belt in a tepid affair against Valentina Shevchenko. The rest of the card was so forgettable it's not even worth mentioning.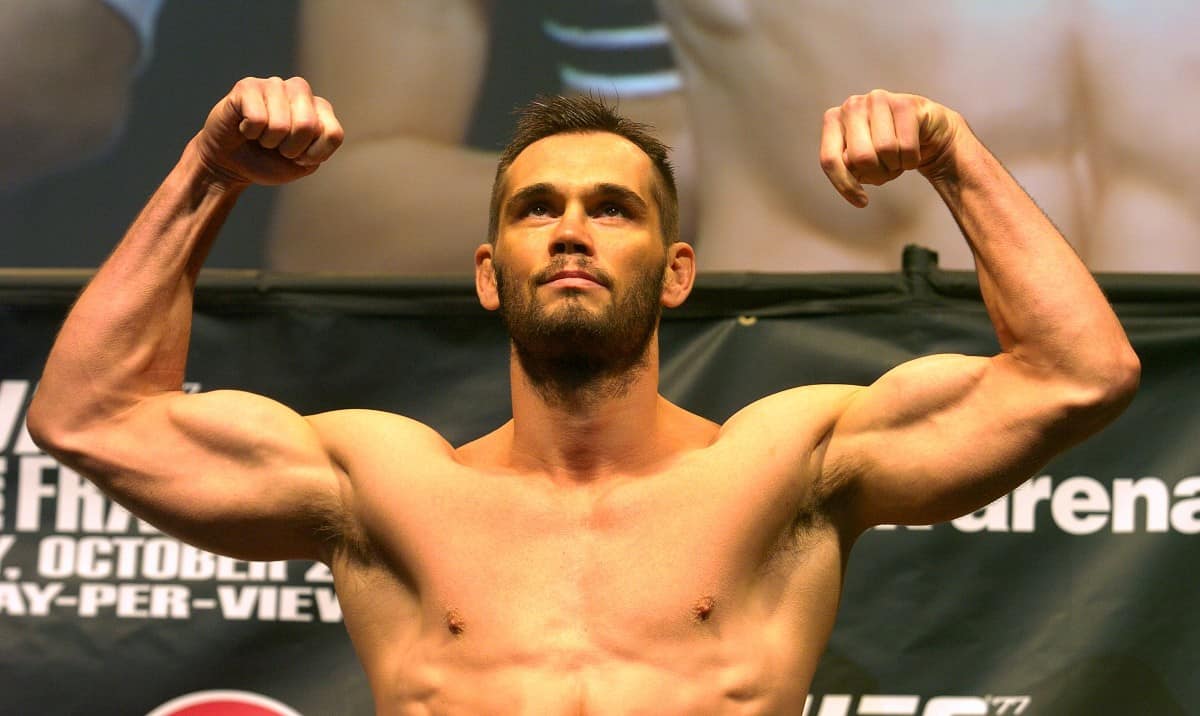 7. UFC 72
UFC 72 is one of the special pre-UFC 100 cards that just totally sucked.
Long, boring performances from Rich Franklin and Forrest Griffin, who both won decisions that could have easily been finishes with some degree of urgency. Back then, those two were the biggest stars the UFC had to offer; kind of crazy in hindsight.
UFC 72 immediately followed the immensely more entertaining UFC 71, so there were big shoes to fill. UFC 71 featured "Rampage" Jackson knocking out Chuck Liddell for the light heavyweight belt,  as well as the brief and incredible rise of Houston Alexander.
UFC 72 is a forgettable affair that will remain in the shadows of a greater card.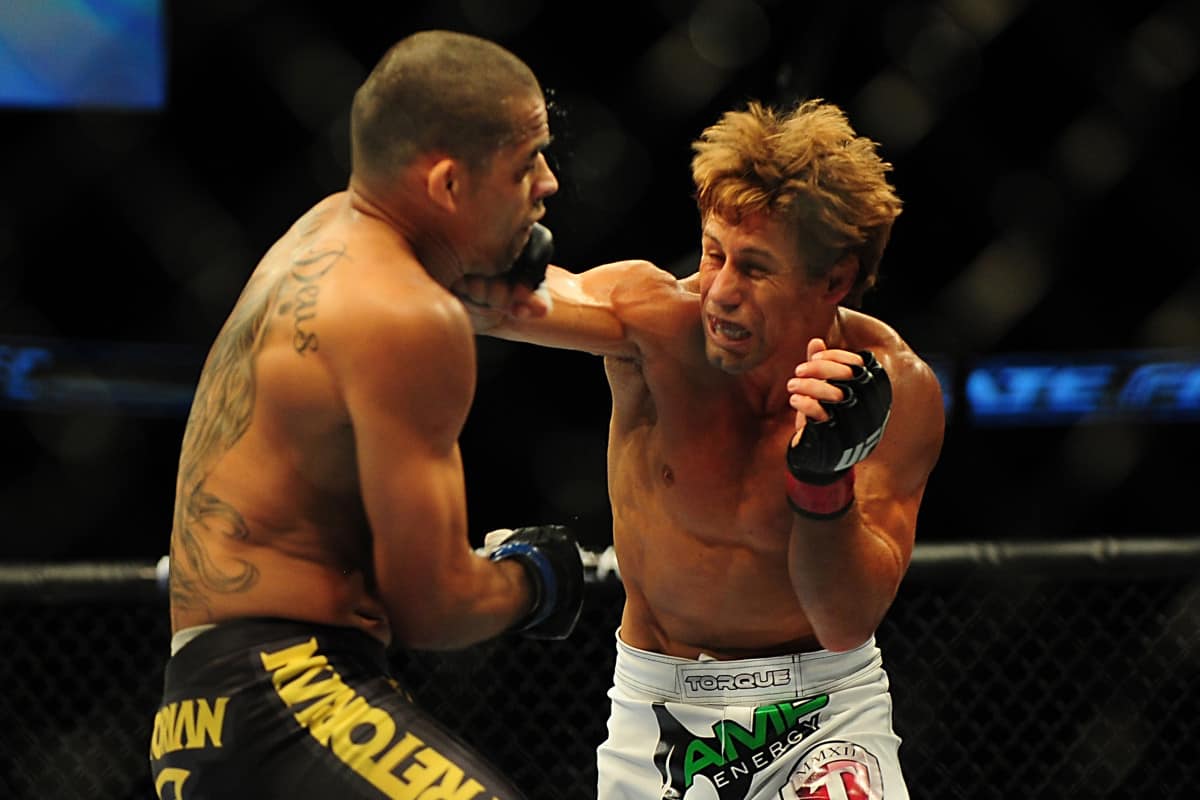 6. UFC 149
What happens when an unknown and under-marketed champion defends his belt against an opponent who was winless in every UFC title fight he's been in?
You get a really crappy PPV, that's what.
Every fight on the main card went to decision with the exception of one decision that was overturned to a no-contest. There was nothing memorable about this PPV in the slightest, with the exception of the late, great Ryan Jimmo scoring a magnificent 7-second knockout in his UFC debut.
Other than that, don't even bother peeping this one on Fight Pass. It's getting boring even writing about UFC 149.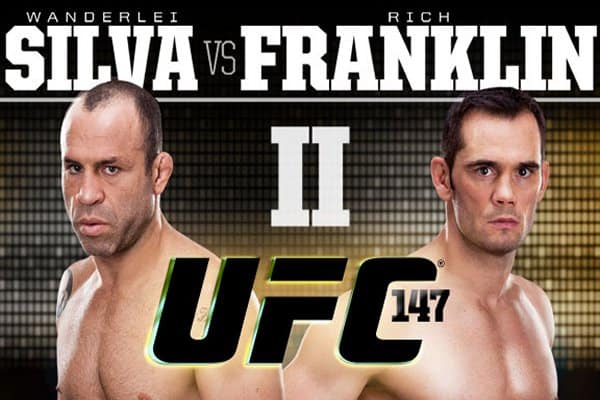 5. UFC 147
The UFC's foray into the Brazilian MMA market has often times been hit or miss, which is strange for a company filled with Brazilian talent.
One of the true, undisputed stars in Brazil was Wanderlei Silva, who rematched Rich Franklin in the main event at UFC 147. Outside of that, the rest of the card looked more like a regional Brazilian MMA card, with absolutely zero depth in terms of big-name fighters.
Fight fans in North America didn't bite, and the card suffered big time in terms of ratings and viewership.
Beyond Silva and Franklin, Fabricio Werdum TKO'd a woefully overmatched Mike Russow.
Definitely, a PPV to forget.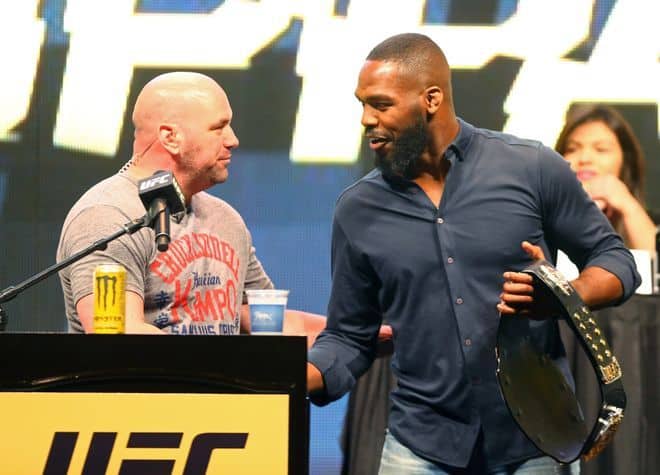 4. UFC 151
The infamous card that never was.
A multitude of factors played into the premature demise of UFC 151, which was canceled and left in the UFC canon as a tombstone for a card Jon Jones killed, to hear UFC president Dana White tell it.
What really happened was Jones' opponent Dan Henderson pulled out the week of the fight, with Chael Sonnen offering to fight the light heavyweight champion on seven days notice.
Unfortunately, Jones wasn't as game, opting to decline the replacement bout entirely. Hard to blame him, being champion and all he has a lot more to lose than the average fighter or contender.
White cursed out Jones in the media, as he is wont to do, blaming the entire card cancellation on him. Oddly enough, Jones did end up facing Sonnen not long after at UFC 159.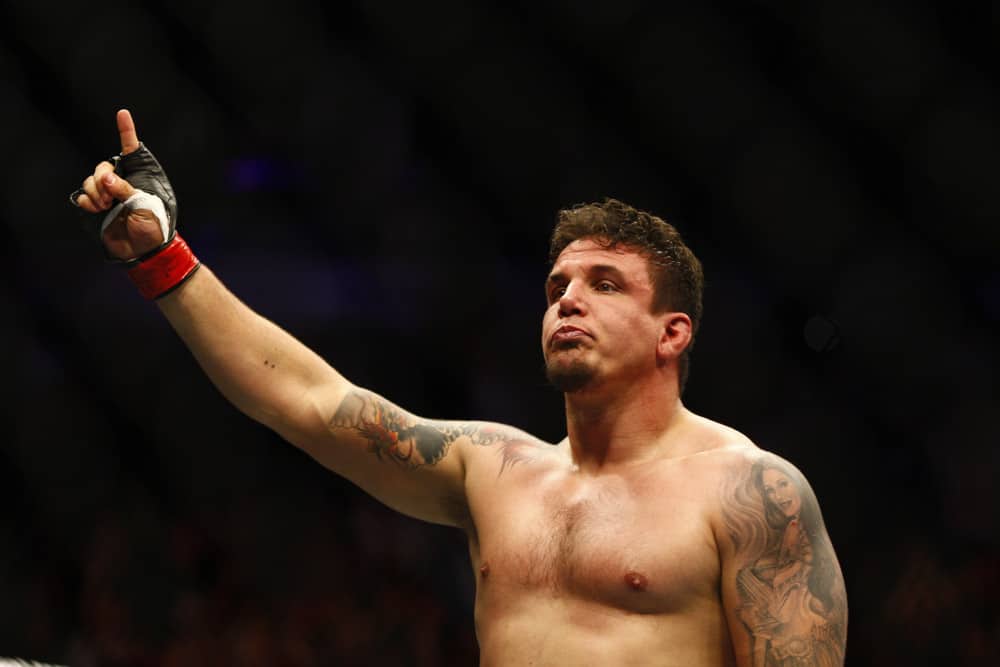 3. UFC 119
Another card ruined by injuries back in 2010.
The UFC scrambled to put together a main event and ended up settling on heavyweight legends Frank Mir vs. Mirko Cro Cop. It was a fight no one asked for or wanted, and even though it ended in a brutal third-round knockout, the fight itself was an entirely forgettable affair.
Elsewhere on this dud of a card, Mark Hunt suffered an all-time low in an otherwise stellar career by tapping out from an armlock by Sean McCorkle.
The rest of the card was just a decision-fest. You'd think a fight between Melvin Guillard against Jeremy Stephens would be awesome, but somehow UFC 119's terrible energy infected what could have been a barnburner. Guillard and Stephens engaged in a battle of who could do less. It was beyond frustrating to watch.
UFC 119 will go down in the annals of UFC history by being remembered as that terrible main event with Mir and Cro Cop and Hunt being submitted by

2. UFC 208
The UFC's first-ever event in Brooklyn was a tepid affair, to the point where the entire event felt pointless in retrospect.
Germaine de Randamie won the newly minted women's featherweight belt, only to be stripped of that belt to avoid fighting Cris Cyborg.
Then there was the infamous Anderson Silva vs. Derek Brunson fight, which some deemed a robbery. Aside from another ace submission by Jacare Souza, this card is extremely forgettable in the worst kind of way; the kind of way that leaves a bad taste in your mouth.
Thankfully, the UFC's next Brooklyn offering should be much better.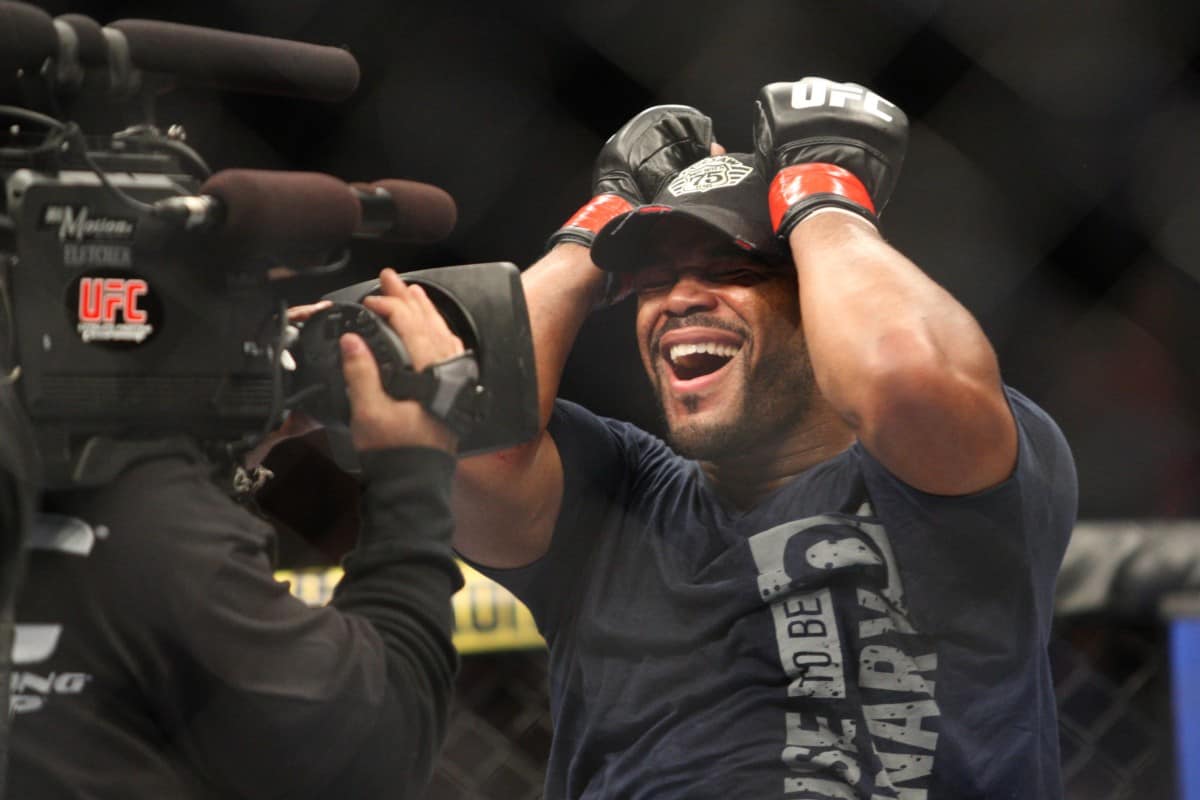 1. UFC 161
UFC 161 is easily the worst PPV of all-time, for a number of reasons.
Aside from two fights, the entire card consisted of decisions, most of which were extremely forgettable. The card seemed to drag on and on, almost like an FS1 card with commercial breaks. There were practically no big-name fighters aside from Rashad Evans and Dan Henderson, who made up the main event of the night; Stipe Miocic was still years away from being champion, and his opponent Roy Nelson showed up in bad shape, even for a portly gentleman like "Big Country".
The main event was an uneventful, boring affair that of course went to a split decision. It was just a terrible offering from the UFC. UFC 161 stands as an example of how to put on a bad card and underpromote it.
Not to mention a split decision main event where the winner was dropped like a bag of dirt.