UFC 226 was the crown jewel of this year's International Fight Week. The landmark event delivered on every level – except for one horrific fight – despite losing the co-main event just days prior.
The fact that Max Holloway was supposed to defend the featherweight title against Brian Ortega last evening is an afterthought that no one is talking about; that's how awesome UFC 226 was.
Dana White went so far as to say it could've been the best offering in the history of the UFC if the card would've stayed intact. Regardless, UFC 226 had something for everyone, from big knockouts to a slick "Showtime" submission, and finally, the return of Brock Lesnar.
So now that the dust has settled and the smoke has cleared, let's take a look at the six biggest takeaways from UFC 226.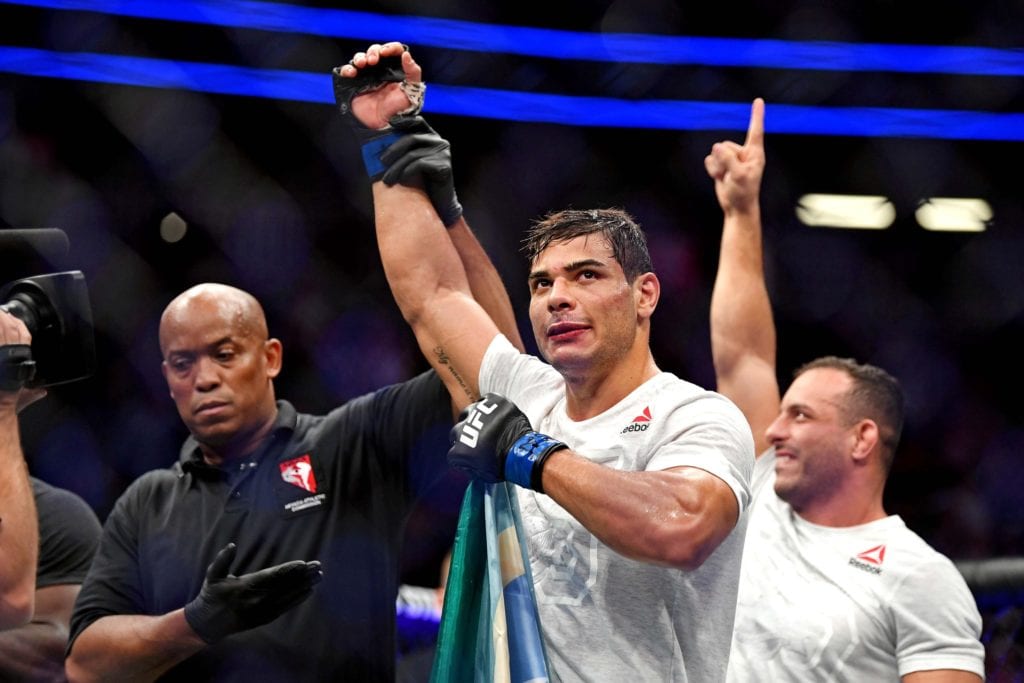 Paulo Costa Is Brazil's Next Big Star
Brazil has had more than their fair share of combat sports legends.
Royce Gracie, Anderson Silva, Antonio Rodrigo Nogueira, Shogun Rua, and Lyoto Machida, amongst others, all had tremendous careers inside the octagon and went on to capture UFC gold, and there's no doubt Silva will take his rightful place in the HOF as soon as he hangs em' up despite two recent drug test failures.
The latest in a long lineage of Brazilian phenoms, Paulo "Borrachinha" Costa. The undefeated middleweight destroyer will be leaving Las Vegas with another victory, as he looked incredible against Uriah Hall. Costa improved to 12-0 as he landed body blow after body blow, finally overwhelming a game Hall in the process.
"Borrachinha", however, did show some holes in his stand-up game. Costa was far too willing to trade with the faster fighter, and Hall continually found a home for his lead jab. Oddly enough, "Borrachinha" means "The Eraser" when translated in English; if the 27-year old can "Erase" the holes in his stand-up game, he could become Brazil's next big MMA star.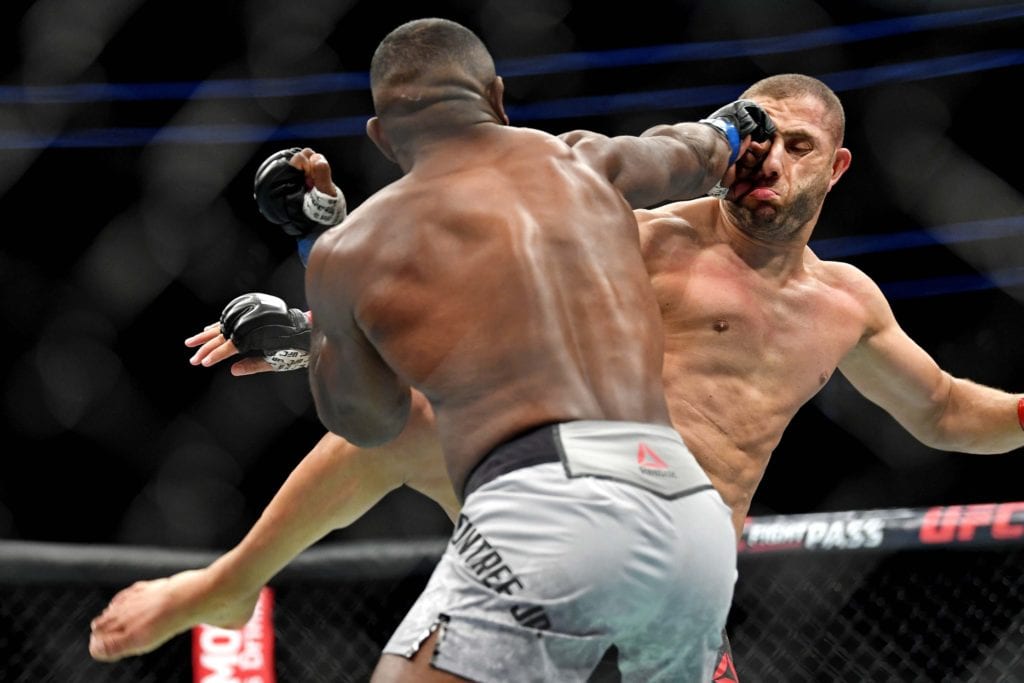 Khalil Rountree Derails Gokhan Saki's Hype Train
Khalil "The War Horse" Rountree Jr. has sure come a long way from his days on TUF 23.
With one thunderous straight punch, Roundtree simultaneously silenced his critics and derailed the Gokhan Saki hype train.
Heading into UFC 226 many prognosticators had written of "The War Horse," some detractors even calling for Rountree to drop to middleweight. Perhaps his performance will earn him some 'Respek' on his name.
With his knockout of Saki, Rountree improves to 7-2(1) and has won three out of his last four fights. Look for the 28-year-old to draw a top 15 opponent in his next outing.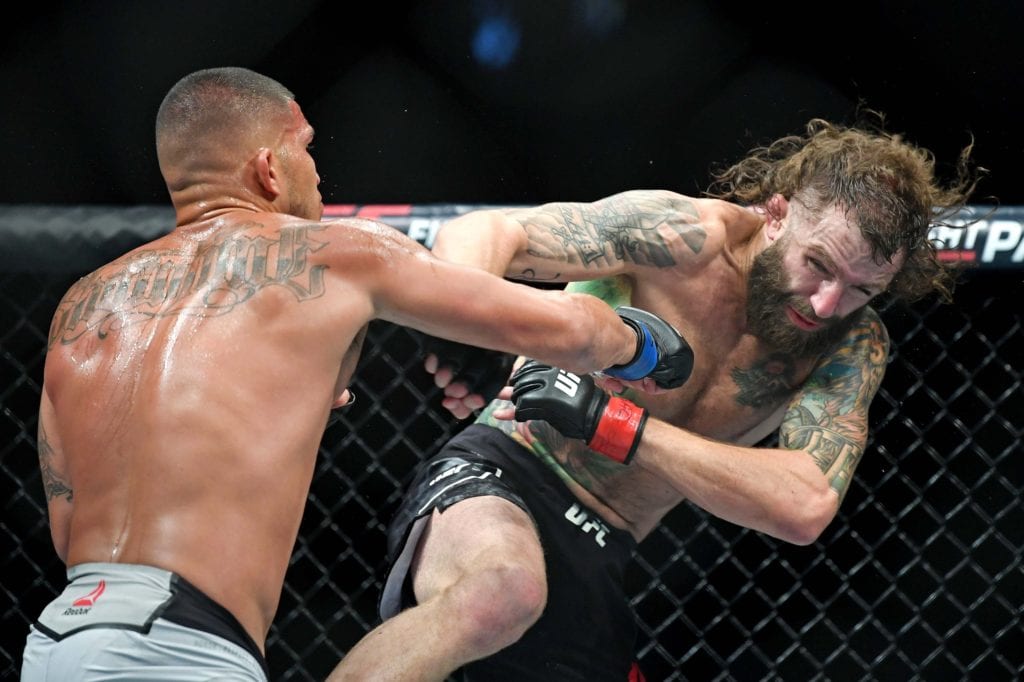 'Showtime' Is Back
Did anyone expect to see the "Showtime" of old at UFC 226?
I know I didn't, and it's a safe bet anyone outside of Roufusport didn't think so either. That's precisely why when Pettis secured the fight-ending triangle choke, I had a WEC flashback.
You'd be hard-pressed to find many fighters that have had a rougher three year stretch than the elder Pettis brother. Unforeseen setbacks, surgeries, and countless nagging injuries all played a part in bogging down the career of "Showtime."
According to Vegas, Pettis was a slight underdog heading into UFC 226, closing at a +165. Chiesa would miss weight by 1.5-pounds, adding to the daunting task that lied ahead for the Milwaukee native.
Pettis's performance at UFC 226 was not just stunning, it could prove to be the defining moment of the 31-year-old's career.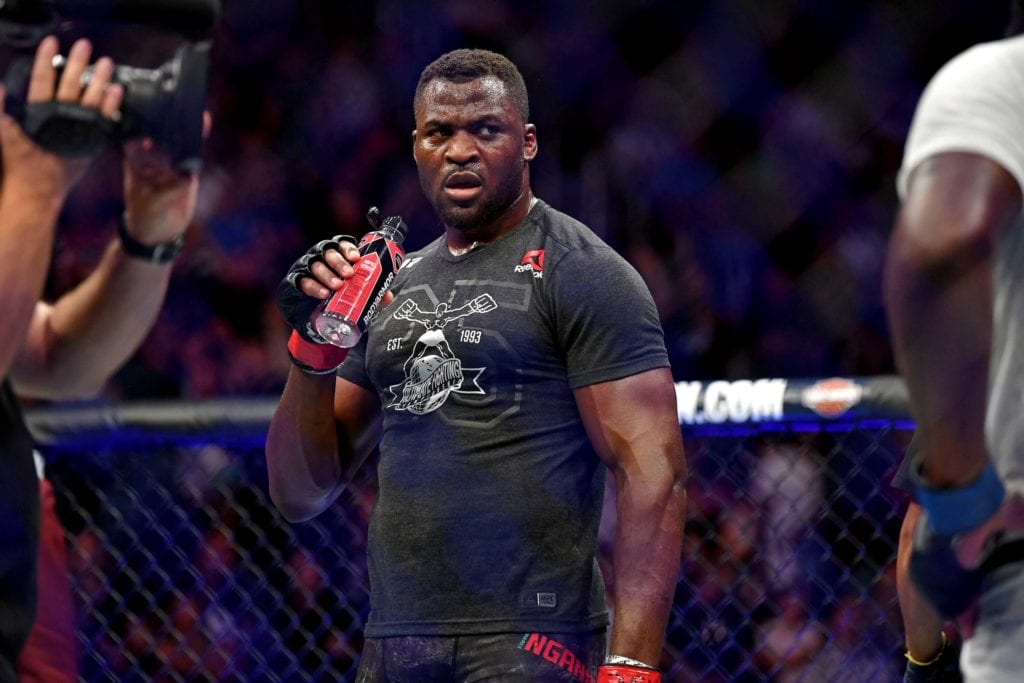 What in the heck happened to Francis "The Predator" N'Gannou?
I cant remember the last time a fighter went from being the most feared man on the planet to a near laughing stock in two fights.
Stipe Miocic may have done more than just beat "The Predator," he may have taken the Cameroonian's will to fight earlier this year at UFC 220. Miocic had the perfect gameplan to defeat N'Gannou; grind the big man down, take him into deep water and drowned him.
N'Gannou showed his inexperience on that night, and although Miocic thoroughly beat him down, most people including myself thought the Cameroonian would learn from that outing and grow as a fighter.
However, there's no other way to say it, N'Gannou looked terrible against Derrick Lewis at UFC 226. Perhaps news will come out that N'Gannou was hurt or he was dealing with a nagging injury that hindered his performance. To that, I can only say I hope so.
Because after watching that painful heavyweight not-so slugfest, you can only wonder what in the heck happened to Francis N'Gannou.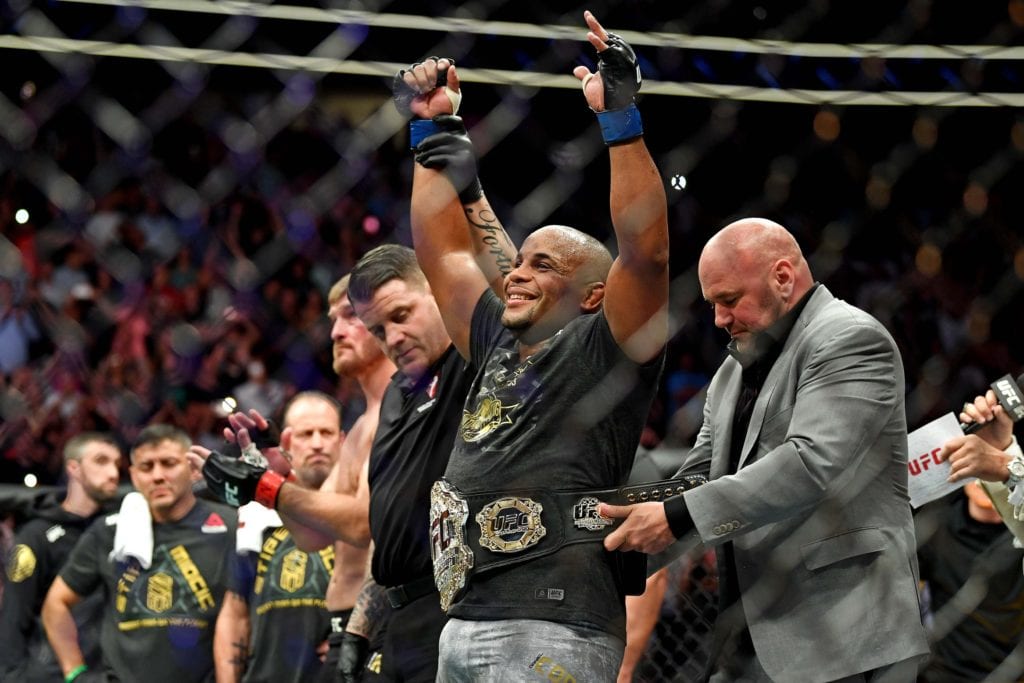 Daniel "DC" Cormier has been beating the odds his entire life, UFC 226 was no different.
The GOAT conversation in mixed martial arts can only really have a handful of hopefuls. There's of course Anderson Silva, Georges St-Pierre, Jon Jones, and now, Cormier all vying for that illustrious intangible title.
Leading up to International Fight Week, Miocic vs. Cormier was a near pick em' according to the fans. Vegas had the former heavyweight champ as a moderate favorite heading into the night at a -200. Picking fights is far from a perfect science.
If "DC" was not on your short list for MMA's GOAT prior to UFC 226, he darn sure better be now. Cormier improves to 21-1, the only blemish being a decision loss to proven cheat Jon Jones.
What more could you ask from the best to ever do it?
If his current body of work doesn't satisfy your criteria for greatest of all-time, then I'm not sure you have the mental affinity to have the GOAT conversation in the first place.
What's next for the new champ-champ? I think we all know.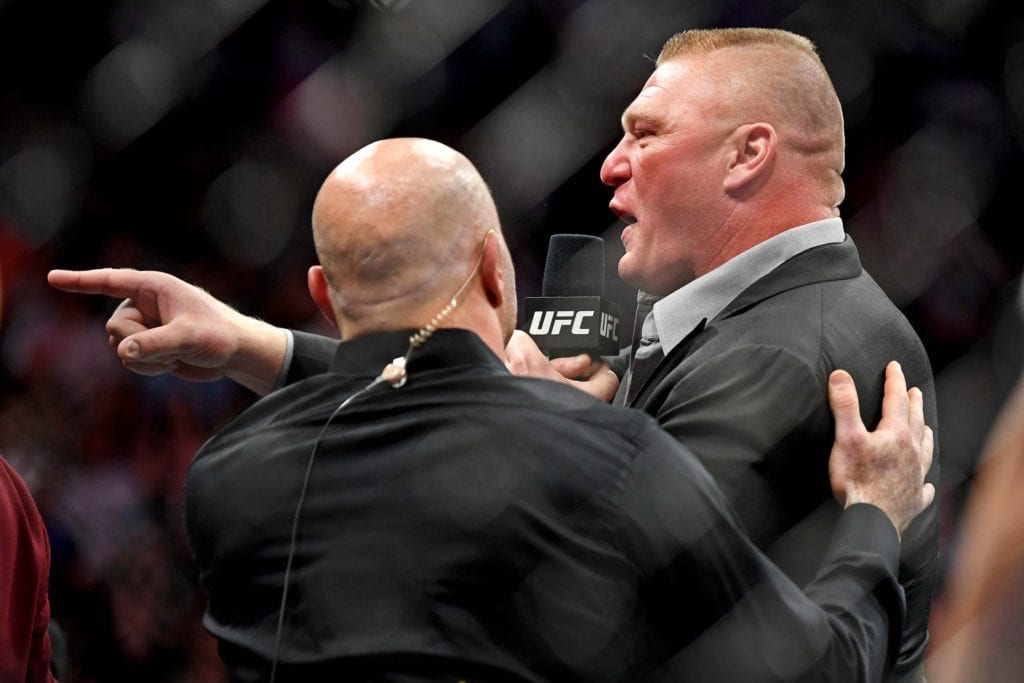 Cormier vs. Lesnar Is About To Be A Circus
The "Beast" has returned to the octagon!
Brock Lesnar made his presence known before the main event of UFC 226 even got on the way. There was little doubt in anyone's mind what was coming next. Albeit, there was some unforeseen drama.
Cormier, always the opportunist, didn't miss a beat in his post-fight interview with Joe Rogan. The newly-crowned heavyweight champion would quickly take to the mic and call out the pro wrestler. Lesnar obliged the new champ and quickly made his way across the octagon to shove the substantially smaller "DC."
Watch "DC" call out Brock Lesnar right here:
Daniel Cormier calls out Brock Lesnar. pic.twitter.com/J6hbycxJjw

— Chamatkar Sandhu (@SandhuMMA) July 8, 2018
Always the showman, Cormier went into WWE mode and immediately began selling the massive fight. But is Lesnar too big for "DC"?
Maybe. When that human mountain of a man known as Brock Lesnar marched across the octagon and pushed Cormier, I realized just how freightingly large Lesnar really is.
Check it out:
Brock Lesnar gets into the Octagon and shoves Daniel Cormier. pic.twitter.com/IYUimGfBcJ

— Chamatkar Sandhu (@SandhuMMA) July 8, 2018
Can "DC" overcome yet another seemingly impossible hurdle? I wouldn't bet against him.
Brock Lesnar is back in the USADA testing pool, and if his actions at UFC 226 are any indicator of his intentions, the "Beast" and the GOAT will settle their score later this year.