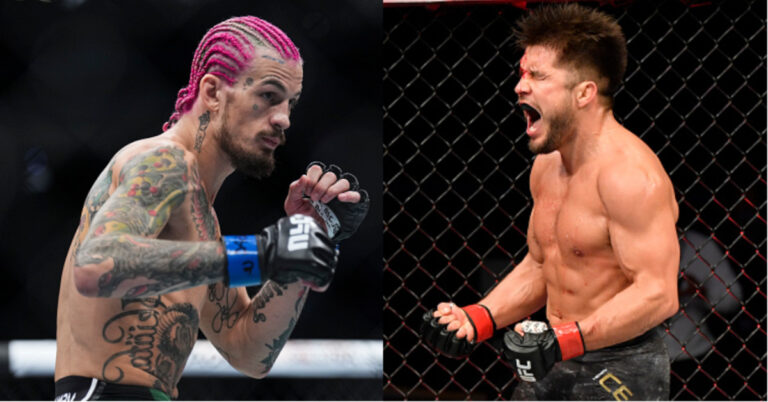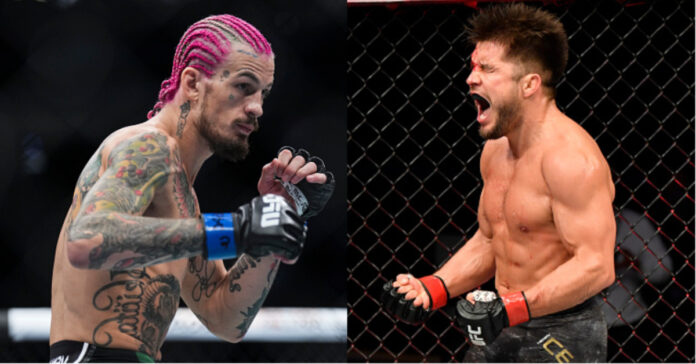 Sean O'Malley didn't lose at UFC 276, but unfortunately, he didn't win either.
In the second round of his main card opener with Pedro Munhoz, O'Malley inadvertently poked the eye of Munhoz bringing a stop to the action. According to Munhoz, he was unable to see and at the suggestion of the cage-side doctor, the fight was called at the 3:09 mark and ruled a no contest.
While Sean O'Malley believes that Munhoz took the easy way out of the fight, it was a run-in with a former UFC champion backstage that had people talking. During the UFC 276 post-fight press conference, O'Malley was asked about words he exchanged with the former two-division champion Henry Cejudo backstage.
"That little fat a** should stay retired," said O'Malley. "He's running around drunk in the backstage. Got escorted out. He was tripping over things, running into things. Looks like he's on drugs. Looks fat. I don't know, maybe having a midlife crisis."
Sean O'Malley Dismissed Cejudo's Backstage Comments
When asked if Cejudo had made comments about fighting him in a 'tune-up' fight as speculated, O'Malley confirmed the Olympian said something of the nature but was dismissive.
"He mumbled some words like that. Is that realistic? Does Henry come back? He looks fat as sh*t. I don't think, what does he want to fight in three years? I don't know."
Henry Cejudo last competed in the Octagon at UFC 249 when he defeated Dominick Cruz via second-round knockout. Following the bout, Cejudo declared he was retiring from mixed martial arts. Since then, Cejudo has made appearances for All Elite Wrestling and has worked as a commentator for Khabib Nurmagomedov's Eagle FC.
In April, Cejudo's manager Ali Abdelaziz announced the fighter would re-enter the USADA testing pool in an interview with ESPN.
"Henry will focus on his fight and training," Abdelaziz said. "He never stopped training. I truly believe Henry can come back to win the 135 [bantamweight] title and go up to 145 [featherweight] and win that. He will be the only fighter in UFC history to win three world titles."