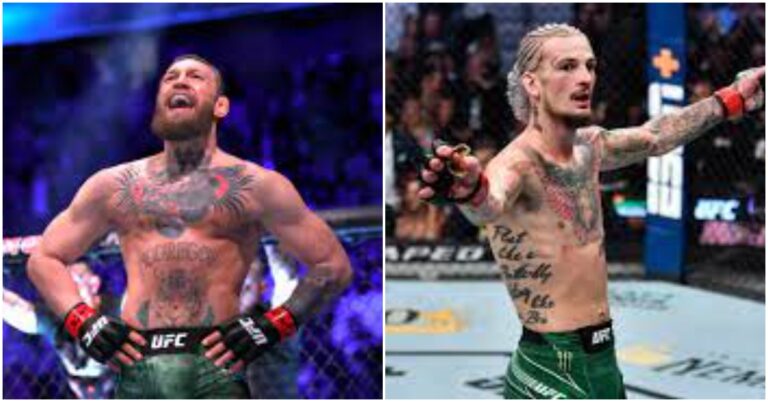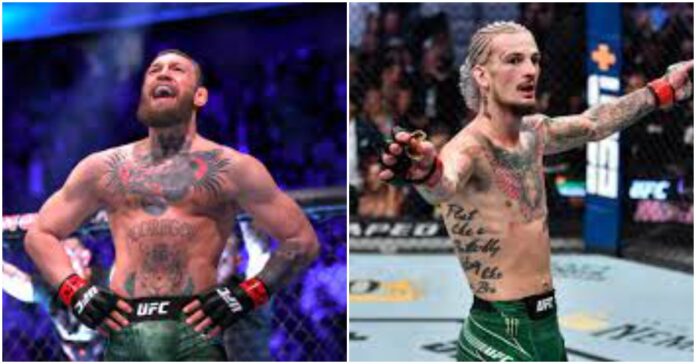 Sean O'Malley recalled his conversation with Conor McGregor at the Los Angeles Chargers vs Dallas Cowboys game this past September.
O'Malley was being interviewed for his upcoming fight at UFC 269 this Saturday Dec. 11th, when he recounted how he admired 'The Notorious' during his ascendance. 'Sugar' and McGregor have a very similar set of skills and it is obvious that O'Malley has taken a lot from McGregor's stand up game.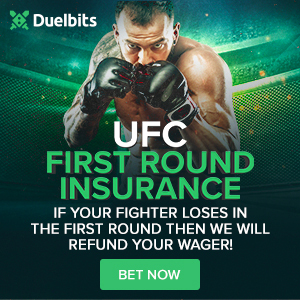 The two are very much characters outside the octagon and both know how to sell fights. Many would say that McGregor laid the blueprint out for O'Malley to follow.
Sean O'Malley was being interviewed by ESPN's Brett Okomoto when he sounded off on his first encounter with Conor McGregor
"We were at a Cowboys game. And we happened to be in the same suite… I've watched his whole career play out and learned a lot from him… Conor's the only person I've looked up to and thought, 'Damn! I want to be that big.' I want to change the sport like Conor did… We had a short conversation. It was loud in there… He knows who the 'Sugar' show is. He watches the fights. He said, 'Great performance on your last fight.' It wasn't a long conversation… He might have had a couple of shots of Proper 12 maybe and he's got a thick accent, especially when he's buzzed up a bit." (Transcribed by Sportskeeda)
It is quite obvious that McGregor loves his 'Proper 12' whisky and it wouldn't be a stretch to say he may have been a bit buzzed at the game. One thing for certain is, McGregor did take MMA to another level. Whether you love him or hate him, you must admit he brought the UFC to heights that many didn't believe the sport could reach.
O'Malley possesses the same sort of power that McGrgeor showcased when he was making his rise in the featherweight division. O'Malley has a tough task ahead of him at UFC 269 when he takes on Raulian Paiva. Paiva has won three fights in a row and holds a professional record of 21-3.
Do you think the 'Sugar Show' rolls on this weekend? Can O'Malley make a run through the bantamweight division like McGregor did to the featherweight division?