Sean O'Malley believes crossover clash with boxing star 'Tank' Davis 'Would be f*cking massive'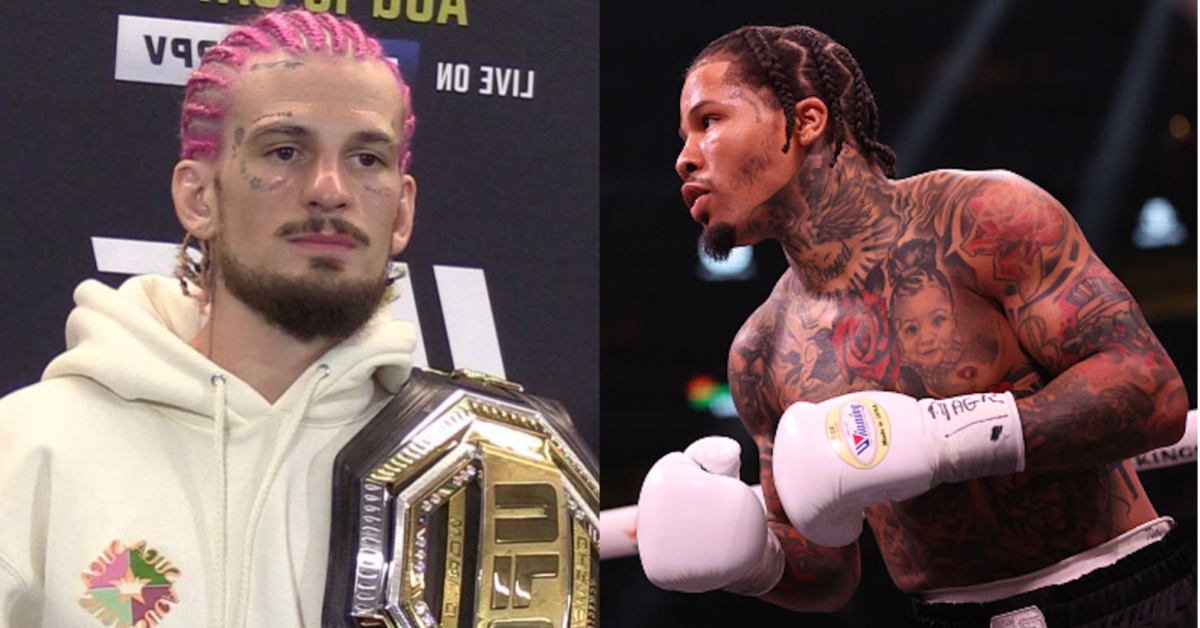 Fresh off his shocking second-round knockout of Aljamain Sterling at UFC 292, Sean O'Malley has his sights set on another world champion.
On Saturday night, O'Malley stunned fans and oddsmakers around the world when he delivered a perfectly-timed counter right that sent the 'Funk Master' crashing to the canvas inside Boston's iconic TD Garden. As the new king of the bantamweight division, O'Malley has a heap of options available for his first title defense, but 'Sugar' seems to have already gravitated toward a rematch with the only man to defeat him inside the Octagon, Marlon 'Chito' Vera.
"I thought I'd shoot a promo, but we'll see," O'Malley said at the UFC 292 post-fight press conference. "Just the way [Vera] acts, he's so annoying. He's not funny, he tries to be. He's so ugly. He dresses like an idiot. It's like, 'God, do I really have to give this guy an opportunity?' I'll probably just go out there and whoop his ass, make a lot of money, so I could. So that could be it."
Sean O'Malley also hopes to one day have the opportunity to step inside the squared circle with one of the best lightweight boxers in the history of the sport.
"I also wouldn't mind knocking out Gervonta Davis, and I know people are going to go, 'Ooh, you're a wannabe Conor.' I'm telling you, that fight is going to happen" (h/t MMA Fighting).
Sean O'Malley Believes the UFC Could Make His Dream Fight with 'Tank' Davis Happen
Though there is a lot of work to do before a crossover fight of that magnitude can happen, the UFC has shown a willingness to put its top stars against some of the world's best boxers.
In 2017, Irish megastar Conor McGregor stepped inside the ring with legendary pugilist Floyd 'Money' Mayweather, and most recently, the promotion was in talks with Tyson Fury before 'The Gypsy King' ultimately signed on for a clash with former heavyweight champion Francis Ngannou.
"I feel like it could happen sooner than later," O'Malley said. "But I also know, OK, UFC is down to get behind stuff like that if it's big enough. With that performance, we're getting close, but maybe I have to go out there, win a couple more fights, win another belt, I don't know if he's even considered a big enough star for the UFC to let that happen. It'll happen.
"I said [winning the UFC title] was going to happen years ago, and I got so much sh*t saying I was going to be the champ, I'm going to be the next big star, I'm going to be this, I'm going to be that. I got so much hate and sh*t for it, but look at me now."
'Tank' Davis currently carries an undefeated record of 29-0 with 27 of his victories coming by way of knockout. Most recently, Davis scored a seventh-round knockout against Ryan Garcia at the T-Mobile Arena in April.
"I don't really follow boxing, but I've heard of Gervonta Davis," O'Malley said. "I think he's undefeated. I want to have crazy, massive fights. That sh*t gets me excited. I love that stuff. There's no stars in the bantamweight division. Gervonta, you can consider him almost a star, and that's what gets me excited. Me vs. Gervonta would be f*cking massive."