Conor McGregor lobbies UFC exec to chase up NSAC amid Octagon absence: 'I'm being kept from my livelihood'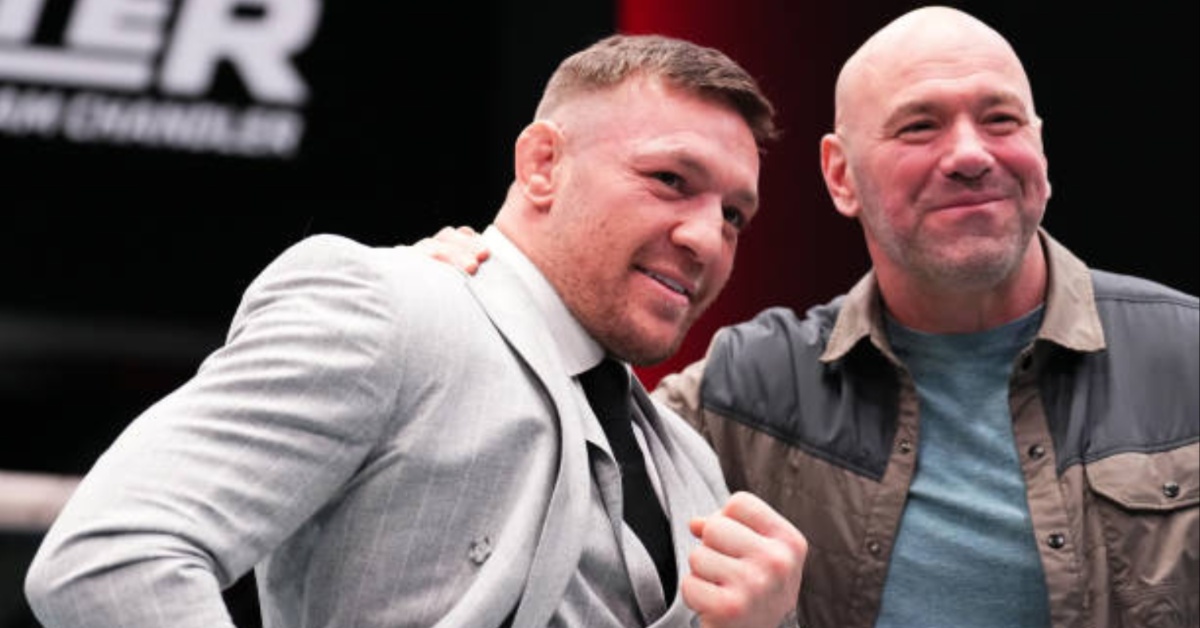 Ex-two-weight UFC champion, Conor McGregor appeared to lobby promotional executive, Ari Emanuel to make contact with the Nevada State Athletic Commission regarding his continued absence from the Octagon, claiming he is being kept from his livelihood.
McGregor, a former undisputed lightweight and featherweight champion under the banner of the UFC, has been sidelined from active competition since he headlined UFC 264 back in July 2021, suffering a fractured left tibia and fibula in a first round doctor's stoppage TKO defeat to Dustin Poirier in the pair's trilogy rubber match.
Yet to make his Octagon return in the time since, McGregor, 35, is expected to fight former lightweight title challenger, Michael Chandler in his return, however, the Dubliner has yet to officially book a comeback, and at the time of publication, has yet to submit an anti-doping test sample to UFC partners, USADA (United States Anti-Doping Agency). 
Conor McGregor calls for clarification on his fighting future
Ruling out a planned and earmarked return on December 16. at UFC 296 – the organization's final flagship event of the year, McGregor has claimed he is being "kept from my [his] livelihood" – urging UFC exec, Emanuel to attempt to get the wheels in motion for his return.
"They're not – they're not going to let me fight in December, ladies and gentleman," Conor McGregor said in a voice note posted on his official X account. "You seen what happened to Chris Weidman? Imagine what that injury is and to be kept – I feel like I've been kept from my livelihood."
"But anyway, I hold the power, we're just gonna keep on doing out thing," Conor McGregor continued. "Like I said, I'm in a great spot and I'll see you all soon, hopefully early next year. Please God, come one. Ari, Ari [Emanuel] – I'm ready, yeah. December 16. I'm ready if anyone wants dough. Nevada State Athletic Commission and Bob Bennett – retired. Un-retire. Ring Bob Bennett, tell the commission what's the story. Because I'm being kept from my livelihood here. And turns out, Bob's retired and I'm like, 'What the f*ck?'" 
Do you expect Conor McGregor to fight next year?