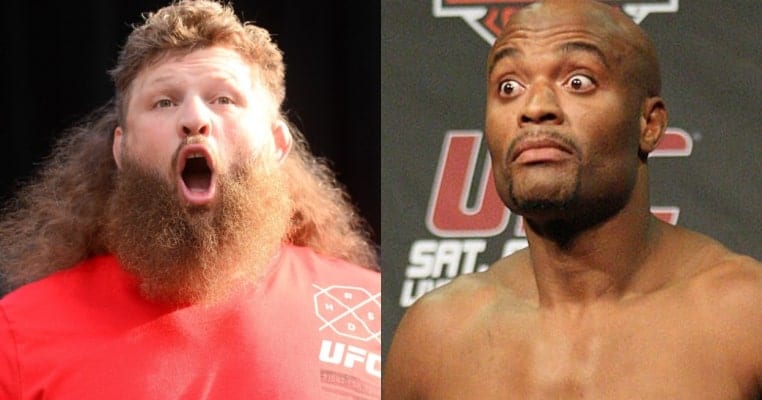 Not surprisingly, there are a ton of skeptics about longtime former UFC middleweight champion Anderson Silva's ultimatum that he needs an interim title fight against Yoel Romero at June 3's UFC 212 or he'll retire.
True, the legendary "Spider" may only be 1-4(1 NC) in his last six octagon bouts, but while that's hardly the resume of a title contender, we've seen that pure meritocracy is rarely the way UFC title shots are handed out anyhow. The entire scenario could have been avoided altogether if A.) current champ Michael Bisping would simply fight the No. 1-ranked Romero like most fans think he should and B.) Silva's original opponent Kelvin Gastelum hadn't been pulled from the card for failing a USADA drug test for marijuana metabolites.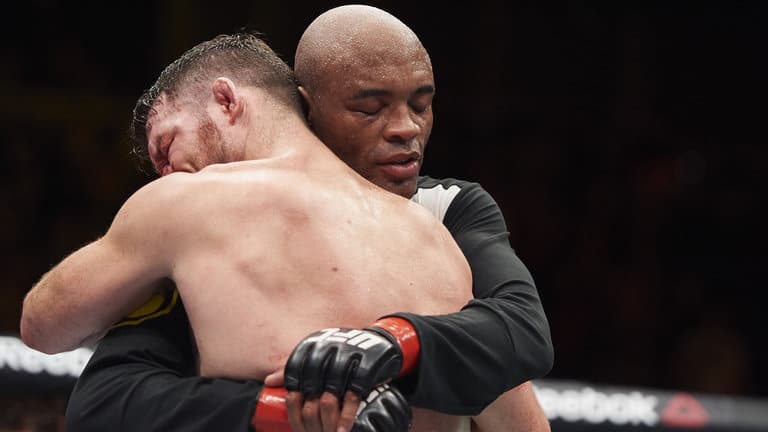 Bisping is fighting former welterweight champion Georges St-Pierre (or so we've been told) at a yet-to-be-determined date sometime later this year, a bout that "The Spider" feels is simply disrespectful to all middleweights in the stacked UFC 185-pound landscape. While there are certainly more deserving contenders on paper as Silva isn't exactly on fire, he did get a win, albeit controversially, over Derek Brunson in his last appearance at UFC 208.
All the fans who have cried out that him earning a title shot would be a similar scenario, however, were dealt a sobering dose of facts by UFC heavyweight Roy Nelson, who pointed out a long list of UFC fighters who actually got a title shot coming off a loss:
Ouch. Framed in that sense, Silva's call for an interim title shot doesn't seem all that outlandish, especially when you consider that the onetime-invincible Silva may still be the UFC's biggest star with Conor McGregor on the sidelines trying to box Floyd Mayweather and Ronda Rousey almost assuredly retired.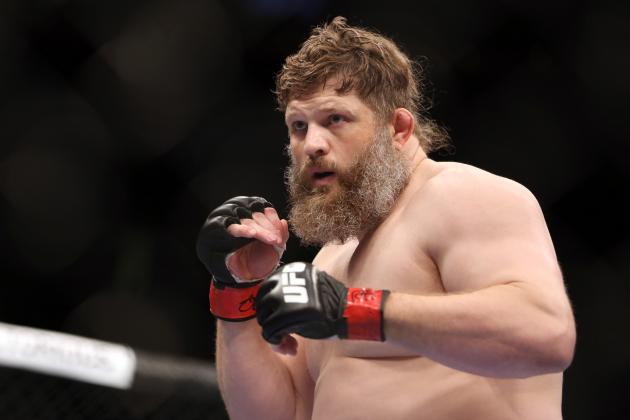 And win or lose, he's a fighting champion who actually called out  man who absolutely no one seems to want to fight right now in "The Soldier of God" just 11 months after he fought light heavyweight champion Daniel Cormier on an unprecedented three days' notice at last year's UFC 200.
Love him or hate him, Silva is a gamer, and the UFC simply needs him during arguably the worst start to a year they've ever seen with both pay-per-view and TV ratings tanking in a major way under new ownership.
There's no real reason not to make this fight, and as Nelson pointed out, a bunch of well-known UFC combatants have "earned" a title shot for much less.