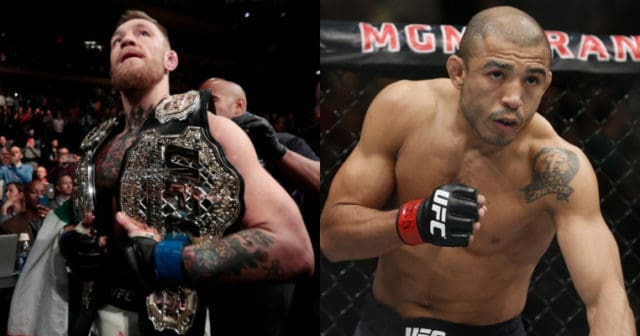 The UFC featherweight division has been on hold since Conor McGregor's claiming of the belt at UFC 194. Still less than a year ago, that one-punch knockout on December 14 set in motion a chain of events nobody could foresee. Looking to get the popular Irishman in to the two-weight great category right away, the promotion aligned McGregor with Rafael dos Anjos. The Brazilian was rampant at that time, holding the 155-pound title, and was booked to face 'The Notorious' at UFC 196. Instead facing Nate Diaz on March 5, and also at UFC 202, McGregor fought twice as a welterweight, going 1-1.
Finally his bid for lightweight glory was solidified, as McGregor was quickly booked to face Eddie Alvarez at UFC 205. All this time contenders in both divisions were crying foul play. During this period also, Aldo had won the interim belt against Frankie Edgar at UFC 200. As the Irishman continued to take the MMA world by storm, the top lightweights and 'Scarface' could do little but sit back and watch. McGregor's dominance of Alvarez cemented his spot in MMA lore, but for how long will he hold two titles?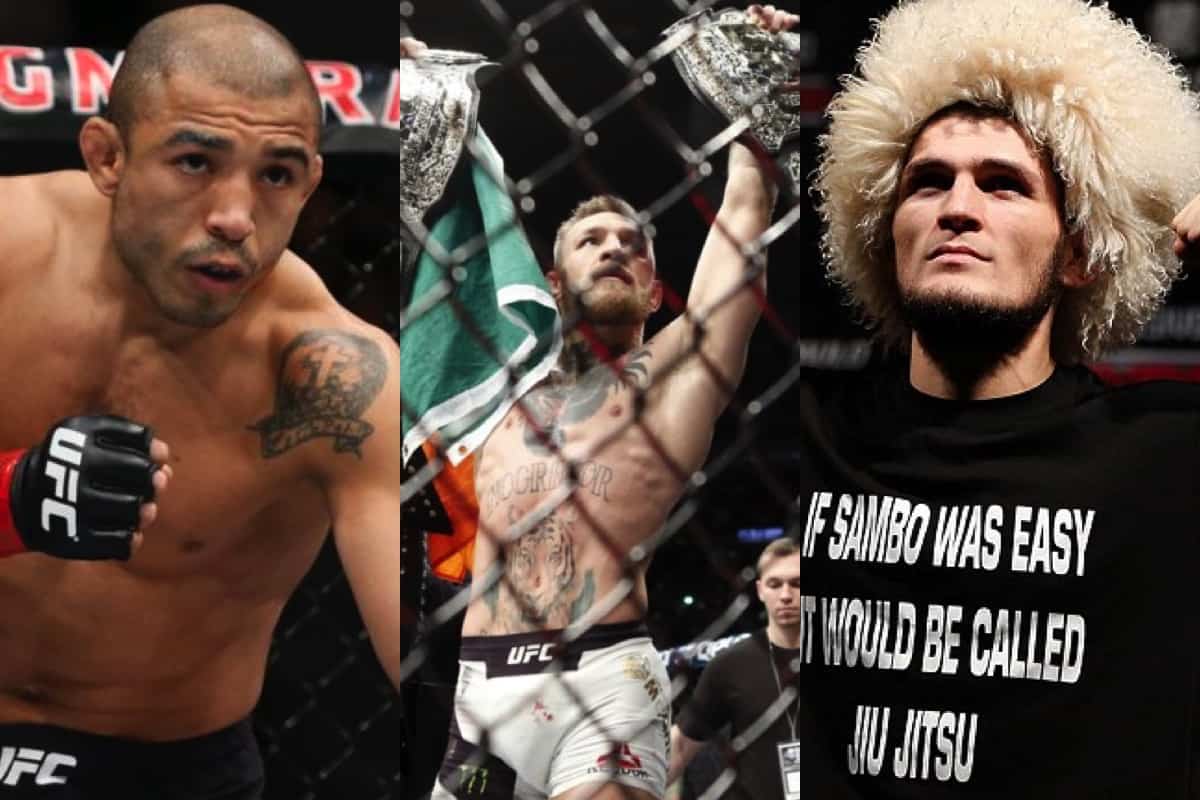 "They'll Need an Army"
Conor McGregor predicted the UFC would need an army to strip one of his belts after UFC 205. Perhaps Dana White has some troops, as reports on The Score and by Ariel Helwani would indicate that time is now.
The UFC is close to finalizing an interim featherweight title fight between Anthony Pettis and Max Holloway at UFC 206. This according to Ariel Helwani of MMAFighting.com.
If the fight ends up being confirmed, current interim champ Jose Aldo would become the official featherweight titleholder. Conor McGregor would be stripped of his belt.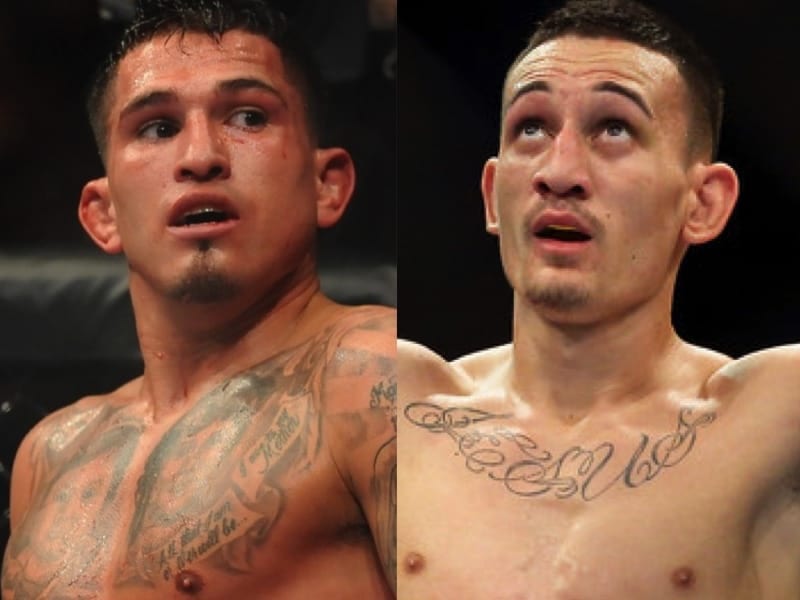 Good News For UFC 206
After learning that UFC 206 lost it's main event champion Daniel Cormier yesterday, this fight report comes as a breath of fresh air. Max Holloway is streaking hard at 145 pounds, but Anthony Pettis is a former champion with a rekindled flame. The lack of Jose Aldo's next fight booking could indicate two things; he's retiring, or McGregor is being stripped. If it is the latter, it seems odd not to promote Aldo to full champ and have Holloway vs. Pettis as a number one contender contest. In fact, the loss of a main event might just explain that, as UFC gold is always a good selling point.
Stay tuned for more updates on this, and all things MMA and UFC!
As of now, plan is Anthony Pettis vs. Max Holloway for the interim 145 lbs. title happening 12/10 in Toronto. That's what the UFC wants.

— Ariel Helwani (@arielhelwani) November 26, 2016
If you enjoyed this story, please share it on social media!