UFC featherweight champion Conor McGregor and former women's bantamweight queen Ronda Rousey befell similar fates in the last six months. Although 'The Notorious' rose to prominence at the same time 'Rowdy' fell off her perch, it wouldn't be long before Nate Diaz would step in and hand McGregor his first UFC loss. Where the two differ is how they initially dealt with their first losses under the Zuffa banner.
Although McGregor has become entangled in drama with his bosses since his UFC 196 loss to Diaz, it pales in comparison to the crisis of identity that Rousey went through after UFC 193. After being hailed as the most dominant athlete of her time, 'Rowdy' suffered one of the most sudden and brutal downfalls in MMA history.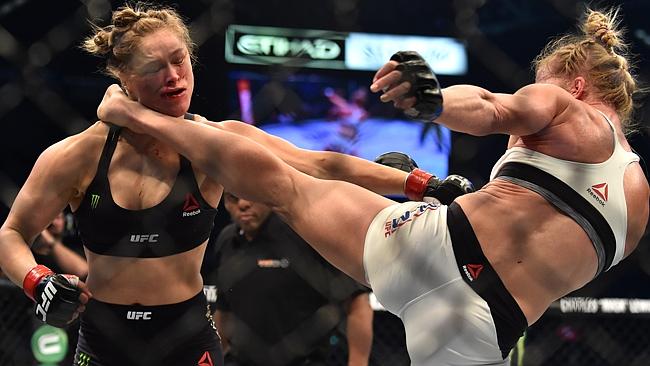 Holly Holm's monster head kick not only separated Rousey from her consciousness, but it took away the essence of'Rowdy.' The unbeatable image was shattered and the consequential backlash from fans on the internet led to a very dark stage in her life.
For McGregor it's been more of a beef with the UFC themselves that's been highly publicized recently, along with the wild rumours of a potential boxing match against Floyd Mayweather. Either way, without a return date set for either of the UFC's biggest pay-per-view draws, the similarities are apparent.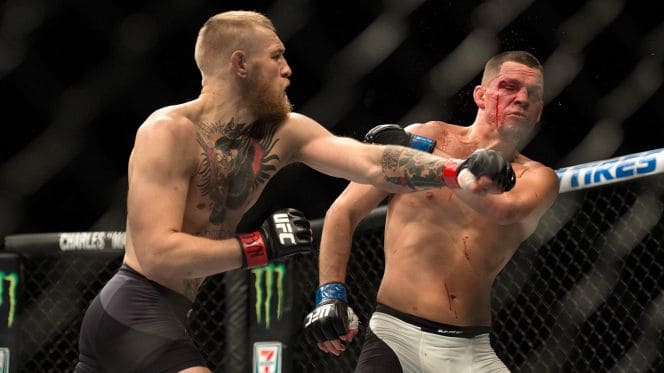 There's a lot to be said of the UFC's style of promotion, and it's clear when they want certain fighters to become popular. So what happens when a fighter falls off that so called 'hype train?' Perhaps it's even harder for these types of names to bounce back from a loss.
One former UFC heavyweight who was popular for his heavy handed knockouts believes it's best to fly under the UFC's promo radar, and carve the path on your own terms…
Interview on page 2…
continue…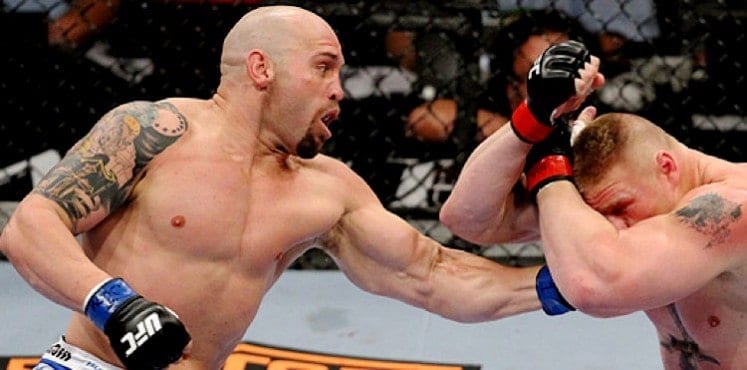 Former UFC interim heavyweight champion Shane Carwin has been hinting at a comeback to fighting for a few months now. After a duo of tough losses to Brock Lesnar and Junior dos Santos, 'The Engineer' was forced to retire due to injury. He's sat and watched as the mixed martial arts world has become essentially a two-horse race, and he's not happy with what he sees.
Talking with GetMoreSports, Carwin was asked if he sees Conor McGregor and Ronda Rousey as idols to follow in the sport:
"Nope, I look at them and see the puppet strings," Carwin said. "I want to make sure my team can stand without the strings. It is a great thing to have Zuffa's PR team pushing you. You have to leverage that and capture it. Not squeezing Zuffa at every turn, but using their hype and your hype to get as many deals as you can. Retaining the spotlight, extending your time in it and having some control over the narrative and timeline."
On to the ever controversial subject of the UFC Reebok deal. Carwin has a clear opinion on the apparel endorsement that is hated by everyone but the UFC brass and Reebok themselves, but it's no how most see it. Carwin relishes the opportunity to be part of something big:
"I love guaranteed money with an option to gain an endorsement deal," Carwin said. "I love the big brand exposure. My plan is to sell the athletes and their platforms year round. Not the old eat what you kill when you are allowed to hunt type of model. My deals were annual deals. If I was injured I got paid, if I was fighting I got paid. I just got paid. I plan on doing it the Ingrained way. They built a few champions and ushered in monthly deals and out of cage endorsement deals. They even got me paid on the UFC video game that I wasn't in. I will take all the guaranteed checks offered and work hard to create more opportunities."
On to the subject of cutting weight and USADA/WADA testing, Carwin has some very interesting things to say:
"Weight cuts almost killed me and cost me my title," said Carwin. "I think that is the smartest move that I have seen in a long time. A lot of people do not know this but I brought USADA to the table. Roy [Nelson] wanted to test me but he wanted to use some agency that was also sponsoring him and had slandered me. So I went looking for a true independent lab and got Zuffa and USADA talking.
"The sport needs blood level testing and adhering to WADA or higher standards, for the safety of the athletes, all athletes."
"[I struggled with retirement] every day," Carwin said. "I did not do everything I wanted. I think about it constantly. When I watch the Heavyweights, I am seeing myself in the ring. Then I board a jet and enter a board room trying to close company executives.
"After my failed NFL bid, after going from a top draft pick to not a draft pick, I missed competing. I went from not being good enough to play pro sports, to winning a national title and pinning my opponent in the finals. I then went on to beat some of the best athletes in the world. I have no regrets, but I would love one more run."